The mother of the 9-year-old girl whose body was dumped in a duffel bag has been taken into custody, along with her boyfriend, according to other family members, reports said.
Authorities announced on March 10 that two people had been detained over the death of Trinity Jones, shortly after her body, which was found on March 5 on a Los Angeles hiking trail, had been identified.
According to her father Antonio Jones, those two people are the girl's mother, Taquesta Graham, who is a registered sex offender and her boyfriend, Emiel Hunt, he told KTLA.
A booking document for the Los Angeles County Sheriff's Department shows Hunt was arrested on March 9 with bail set at $2 million and he is due in court on March 12. The document gives no indication of what felony crime he is accused of.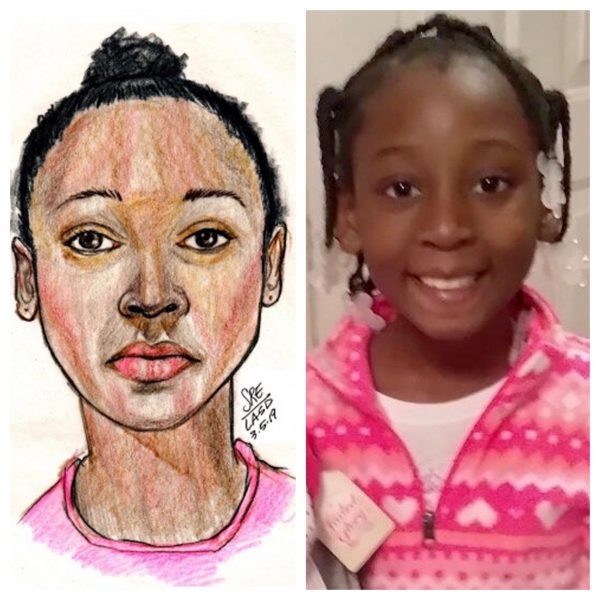 Trinity's father, Antonio Jones, posted on his Facebook page an image of Hunt's booking document, stating. "This is the boyfriend of my baby momma who murdered my youngest princess."
Jones told KTLA there were questions to be answered about how his daughter ended up with her Graham, given that she is a registered sex offender.
Her body is believed to have been dumped a week ago, before being discovered on March 5, sparking an investigation into who she was, and how she died.
County workers stumbled across the body, the upper torso of which was protruding from a black roll-away duffle bag, according to police reports.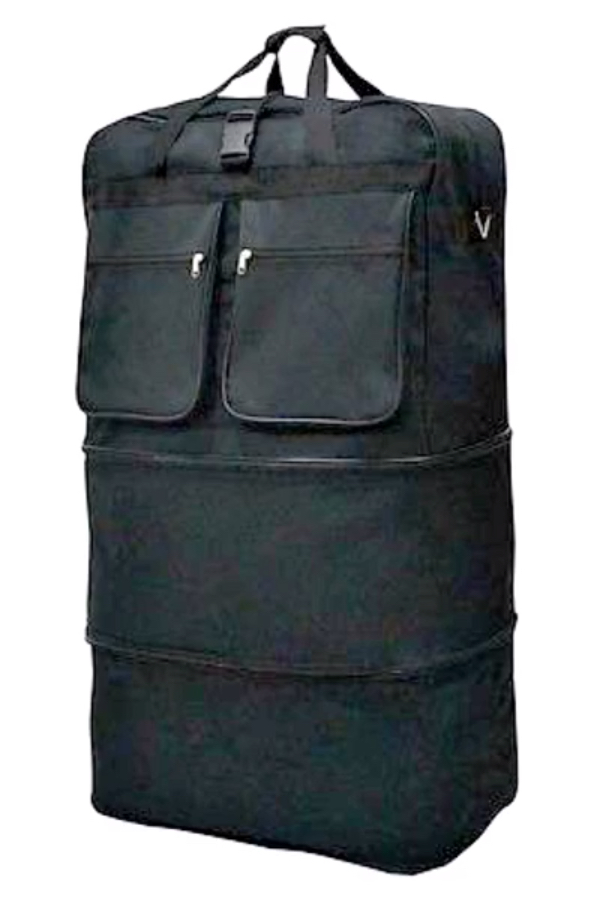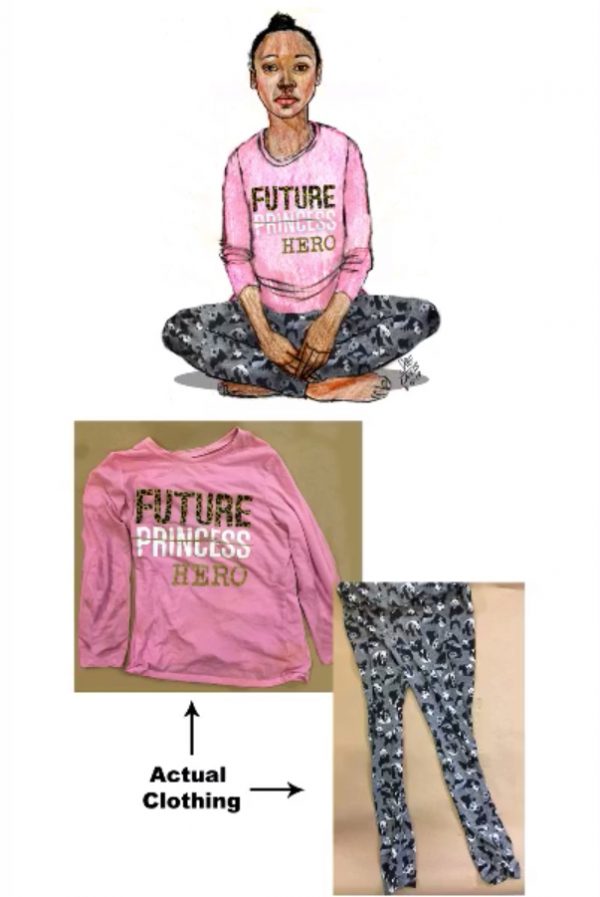 Her body appears to have been pushed off the edge of the roadway down an embankment onto an equestrian trail.
Last week, authorities released a sketch of the girl, who they described as a "skinny" black girl who weighed around 55 pounds and stood around 4 feet 5 inches tall.
Authorities have not said how she died.
"Although the Coroner's Office determined the death to be a homicide, the cause of death is being withheld," the sheriff's department wrote in a press release.
According to initial police reports, there were no obvious signs of injury.
Authorities on Sunday confirmed two persons of interest have been detained. Family members told KTLA that was the little girl's mother and the mother's boyfriend.Now the grieving family wants answers.

由 KTLA 5 News 发布于 2019年3月11日周一
The night before her death was announced as a homicide, dozens of people participated in a vigil, reported CBSLA, near the entrance to the trail where her body was found.
"It breaks my heart, it just breaks my heart," Marlene Contreras, one of the vigil's organizers told the station.
"When things like this happen, we need to come together and be a voice for this little girl, especially since she doesn't have a family, I think it's important that she's everybody's child," said Contreras.
"It's more than just the mother and the boyfriend. We have to get to the bottom of it," one family member told KTLA. "We need justice. We need to figure it out. It wasn't supposed to happen like this to no one. Everybody deserves an answer."