Mother, Let Me Hunger Strike
February 26, 2006 12:00 am Last Updated: February 26, 2006 12:00 am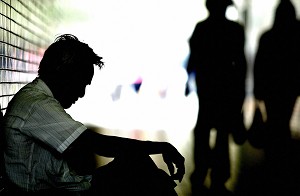 Mother, look at the red flame—
It is the flame that has consumed your life,
and turned your hair gray,
caused your beauty to fade,
turned your innocence to ash,
and now,
exiled your own child.
Mother, let me hunger strike!
My brother suffers far away.
Oh, dear brother!
I cannot open my eyes before you,
nor bear further the red flame.
Mother, dear Mother!
I won't die of fasting but a day or two.
Haven't you often told us
the torments of hunger marked your childhood?
But my dear brother,
long has his body been beaten black and blue.
How could I bear it still more,
when next it will be his soul that bleeds.
Mother,
though the Yellow River may now be frozen,
Could one say it never once shed tears?
When the meadows are blanketed by snow,
somewhere, wild geese await their spring flight home.
Someday, they will return!
Someday, they will return!
Mother, let me go!
My brother,
is also your son.
If I can't go but one day without food,
what else could I possibly do?
Roses are hard to find this winter,
so I ask of you, dear Mother,
knit one for me with your weary hands and eyes.
And I will pin it to my clothes,
when I go to see my brother.
It won't wither in the wind,
but have its beauty cast in elegant relief
as snow dances round it.
I am on my way,
dear Mother.
I won't die of fasting but one day.
I brandish not sword or fire,
but carry on me a rose nestled in fine flakes of snow.
Editor's note: Ouyang Xiaorong, 28, is a young man from Yunnan province who works as a software engineer. He has participated in the ongoing hunger strikes in China. He had joined Gao Zhisheng in Beijing for the effort, only to be kidnapped at Gao's law office by CCP authorities. Today is the tenth day since his disappearance.
***