A 22-year-old woman carrying her 1-year-old daughter's stroller down subway stairs in New York City fell and tumbled down the stairs, leaving her dead.
Malaysia Goodson of Stamford, Connecticut, was rushed to the hospital and pronounced dead after the fall on Jan. 28 just before 8 p.m.
Police officials said that she fell down the stairs at the Seventh Avenue B/D station in Midtown Manhattan.
The baby survived the fall and was taken to her father and grandfather.
The New York Police Department said that it's not clear whether Goodson died from the fall or whether she had some sort of medical episode that killed her before the fall, reported NBC NY. Police said that Goodson was carrying the stroller with the girl secured inside when she fell.
An autopsy was planned to determine the cause of death.
Agent Alerted
A Metropolitan Transportation Authority agent told the New York Daily News that she was at work on Monday night when the incident took place.
She said that commuters who witnessed the fall rushed up the stairs to tell her about it.
She then contacted her supervisors, who called the police.
Team, I am horrified to report that this is now the fourth person to die this month while walking between moving subway cars. Please, please don't walk or stand between the cars. Its never worth it. https://t.co/g9MIO0kI7J

— Sarah Meyer (@SarahMeyerNYC) December 30, 2018
Subway Deaths
Deaths happen a variety of ways at subway stations in New York, including from people who fall while walking between the subway cars.
Sarah Meyer, chief customer officer of NYC Transit, said on Dec. 29, 2018, that the fourth person in a month died "while walking between moving subway cars."
She was sharing information from the subway that said a person was fatally struck at the 96th Street station.
"Please, please don't walk or stand between the cars. It's never worth it,'' Meyer added.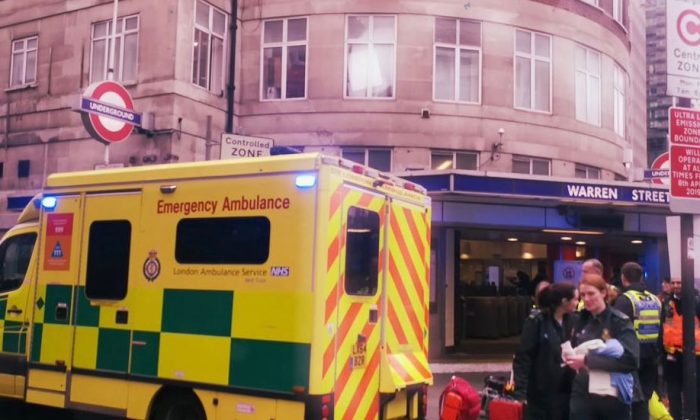 Student Helps Deliver Baby at Subway Station
A first-year medical student helped to deliver a newborn baby—at a subway station in North London.
The student, 21-year-old Hamzah Selim heard screams at Warren Street station as he was walking home from an anatomy lecture.
"The whole experience was unbelievable. It was such a mad coincidence," he said, according to the Evening Standard.
As Selim rushed over to the woman, he realized she was giving birth.
"It was just instinct," he said.
Great work by Hamzah Selim, first-year medical student delivering his first baby at Tube station ???????? https://t.co/2lM17LQw9b

— Mr Shahid Mohammed Sardar ???? (@Shahid_MoSardar) January 17, 2019
The student had just spent the past few weeks at a neo-natal unit at University College London, the BBC reported. The woman was in "a pool of blood," but he said when he saw the baby's head and arms side by side, "all the blood left me in that moment."
The woman's sister was there helping to deliver the baby before he arrived. He tried to call someone more qualified to help but found no one was available.
"I knew a little bit of what to do. I had to lower the woman. I took my jumper off and wrapped the baby in it. I held the baby in horror. It wasn't responding so I immediately went to the worst possible thought," he said.
Epoch Times reporter Jane Gray contributed to this report.
From NTD News