A mother from Oregon was arrested Saturday night for drunk-driving after her young son called 911 from inside the car, police said. 
On Aug. 26 an 11-year-old boy called police telling them that his mother was driving under the influence with him inside the car with her, FOX 12 reported.
"The dispatcher was trying to keep him on the line to get landmarks. At one point he saw a restaurant, so we were able to piece together what street they were on and where they were," Deputy Wilde told KATU2. "Dispatchers were using GPS coordinates from the cell phone to track where the car was going."
Deputies also said that the boy was not the only one who called them, two other drivers also reported to police about the reckless mother's driving as well.
Thirty-year-old Nicole Norris of Portland was arrested on Saturday, the Washington County Sheriff's Office said on Aug. 29. 
The sheriff's office tweeted a photo of the officers checking if the mother was fit to drive. "Deputy Gilderson conducts DUII investigation after 11 year old boy calls 9-1-1 from car to report mom is driving drunk" the tweet said. 
Norris's blood alcohol level was found to be almost twice the legal limit, after her breath test, KATU reported. 
"He was able to tell us how much he saw her drinking, and told us he thought she hit a curb. Her driving was so bad he realized this was not normal," Deputy Wilde told the ABC affiliate. 
Deputy Wilde praised the boy and said they avoided what could have been a devastating incident. 
"It could have been a lot worse," Deputy Wilde told KATU.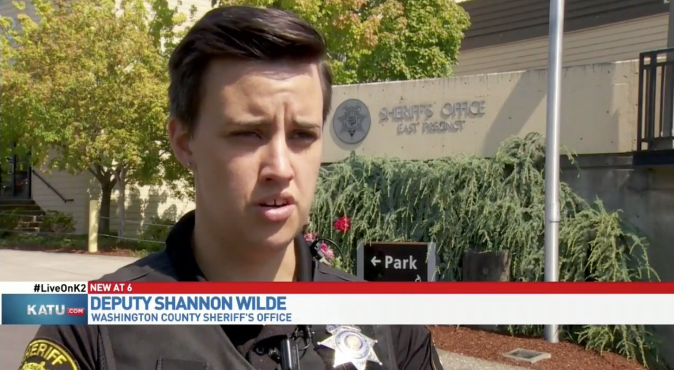 "He was a very brave courageous young man, sometimes doing the right thing is not easy, especially when you are 11. But he felt unsafe enough that he reached out for help and we are very glad that he did," he said. 
Washington County Deputies said they stopped the mother on Southwest Oleson and Garden Home Road, Fox 12 reported. 
The boy is safe and is currently staying with relatives.
A Facebook post by Sheriff's office is urging anyone who sees reckless driving to report them to police immediately. 
"WCSO urges all residents – irrespective of age and familial relations to possible suspects – to call 9-1-1 if they are witnessing an impaired driver on the road" the post said. 
From NTD.tv