An Ohio man was arrested in the deaths of a woman and her 8-year-old daughter, and reports have indicated that he was her neighbor and allegedly stalked her for months before the incident.
Dominique Swopes, 27, was charged with killing 41-year-old Rebecca Pletnewski before setting her home on fire, killing her daughter, Olivia Schneider, Fox8 reported.
The Cuyahoga County Medical Examiner's Office later determined the girl died of smoke inhalation, People magazine reported, which added that Pletnewski was stabbed before the blaze.
During the investigation police were able to collect "incriminating evidence" against Swopes, Cleveland.com reported.
Pletnewski, who worked as an intensive care nurse at University Hospitals Cleveland Medical Center, leaves behind another daughter, 4-year-old Vivienne. The girl wasn't home at the time.
Police charged Swopes with aggravated murder and aggravated arson. Swopes is still in custody, according to People magazine.
Mayfield Heights Police Chief Fred Bittner told Fox8 that the suspect may have stalked Pletnewski.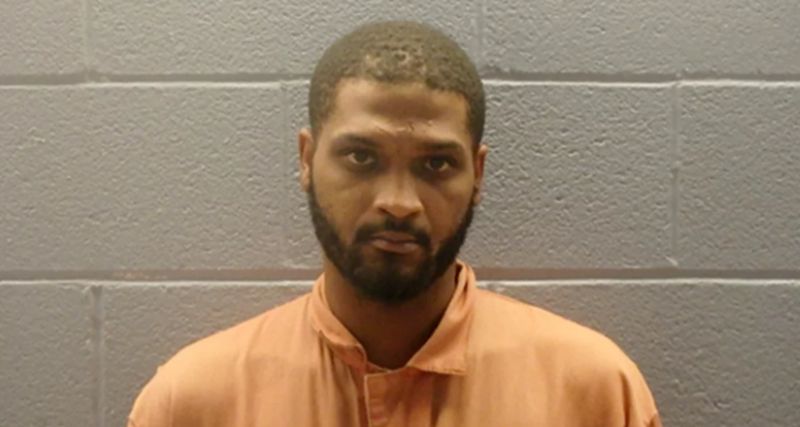 "He became a subject of interest that day because what family and friends had told us, that Rebecca had warned them or told them of instances of potentially stalking by the neighbor," he said. "He became our primary suspect at the time after talking to family."
Her family told investigators that she was worried about his advances for months.
"He just apparently had left her notes occasionally or talked to her outside. There were other advancements made through maybe social media, and she told him she didn't want anything to do with him, she had a boyfriend," Bittner said.
Swopes was arrested without incident on Nov. 23, and charges were filed in Lyndhurst Municipal Court on Nov. 26, officials told Cleveland.com.
Meanwhile, responding investigators suspected the house was intentionally burned down after a K-9 detected an accelerant in the house, according to Cleveland.com. The accelerant obtained from the home was sent to the Ohio Bureau of Criminal Investigation for testing.
A GoFundMe page was set up for the girl, and it reads: "The early morning hours of November 20th changed many people lives. Two bright and beautiful people perished in a home fire."
A funeral for Olivia and Pletnewski was held on Nov. 26.
Violent Crime Down in 2018
The FBI says in 2017, violent crime has dropped by 0.2 percent, according to a release, but aggravated and rape offenses increased by a respective 1.0 percent and 2.5 percent. The murder rate dropped by 0.7 percent, the agency said.
"In 2017, there were an estimated 1,247,321 violent crimes. The estimated number of robbery offenses decreased 4.0 percent, and the estimated number of murder and nonnegligent manslaughter offenses decreased 0.7 percent when compared with estimates from 2016. The estimated volume of aggravated assault and rape (revised definition) offenses increased 1.0 percent and 2.5 percent, respectively," says the FBI.
The agency added: "By violent crime offense, the arrest rate for murder and nonnegligent manslaughter was 3.8 per 100,000 inhabitants; rape (aggregate total using the revised and legacy definition), 7.2; robbery, 29.3; and aggravated assault, 120.4 per 100,000 inhabitants