A woman and a 2-year-old child died in Australia after plummeting to their deaths from a cliffside lookout platform.
The woman was identified on May 22, as Tanja Ludwig, 33, a German national living in Wollongong, according to 7News.
The bodies of Ludwig and her 2-year-old daughter, Tilly, were recovered from the bottom of a cliff below Robertson Lookout at Mount Keira, near Wollongong, on Tuesday, May 21, The Daily Mail reported.
What has been reported as one of Ludwig's last social media posts contains a message for people having difficulty coping.
"It's ok not to be ok. We all need support sometimes," the caption reads.
The message has numbers to helplines and the message, "It's a really tough time of year for people."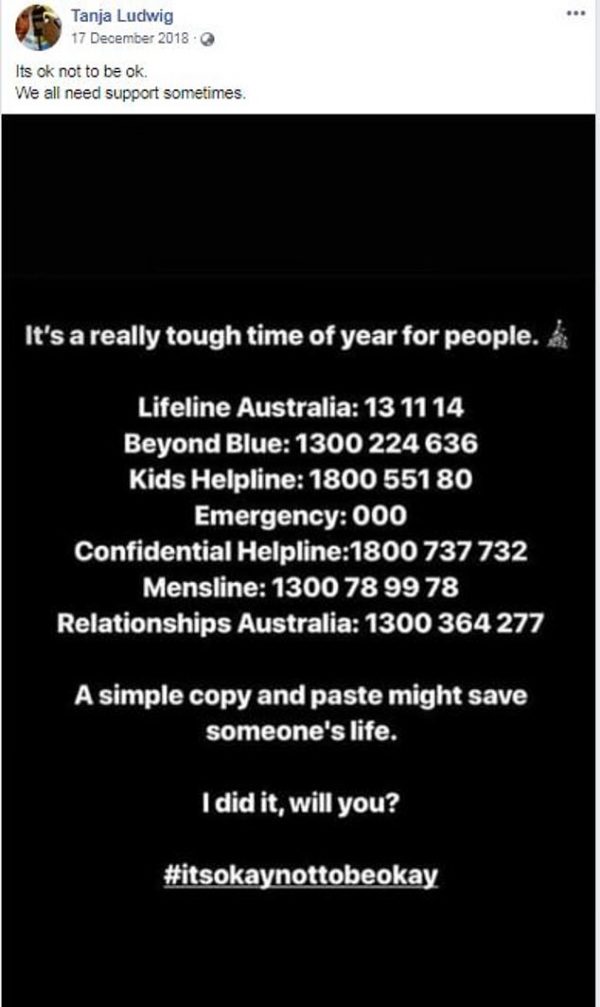 What Happened?
A worried citizen at Robertson Lookout contacted the police around 2 p.m. local time on Tuesday to express concern about the welfare of Ludwig and her daughter, 7News reported.
When crews arrived at the location, about 40 miles south of Sydney, they found the bodies of mother and child at the bottom of the cliff.
According to 7News, police are investigating the incident as a possible murder-suicide.
Superintendent Chris Craner was cited by the Illawarra Mercury as saying that the news was "going to be devastating for the family and my thoughts are also with the emergency services who have turned up here today to this horrific incident."
Woman, child found dead below a Mt Keira lookout https://t.co/8ilgahk21M

— Illawarra Mercury (@illawarramerc) May 21, 2019
The Sydney Morning Herald reported that some family members had arrived at the site and were comforted by crews after showing emotional distress.
'Absolutely devastating': Woman, three-year-old girl found at the bottom of Robertson Lookout | @natassiazc https://t.co/dsCbXgjwIX

— The Sydney Morning Herald (@smh) May 21, 2019
Images of the recovery operation at the Mt. Keira lookout, published by 7News, show crews on the platform as a helicopter hovers with a rescue crew member dangling on a cable.
Emergency services are working to retrieve the bodies of a woman and child who have fallen from a cliff at a popular lookout south of Sydney. #7NEWS https://t.co/poWasbncvf

— 7NEWS Sydney (@7NewsSydney) May 21, 2019
Superintendent Craner told 7News the recovery operations were hindered by the difficult terrain.
"It's steep, it's hectic, we've got police coming in from the low side, police trekking down from the high side," he told the news outlet. "It's a treacherous, dangerous area that we need to get to."
Recent Separation
The Daily Mail reported Ludwig and her partner had recently broken up.
A relative of Ludwig's former partner told the publication the family was in shock.
"Think about the person closest to you, and you found them at the bottom of a cliff—it's beyond horrible," said the person, who was not identified by name in the report. "Two beautiful lives have been ripped away."
College Student Killed After Falling Off Cliff
The incident recalls the case of a 20-year-old college student who fell off a cliff while posing for a photo in Arkansas, plunging 100 feet to her death.
Briar Cliff University junior Andrea Norton was repositioning herself for a picture at Hawksbill Crag, a popular hiking destination near Jasper, on April 13, when she fell.
The Associated Press cited Newton County Sheriff Glenn Wheeler as saying that Norton was with a group of other college students when she died.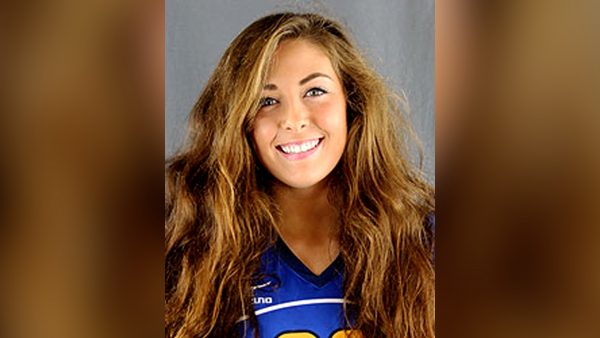 Norton, of Hot Springs, South Dakota, had been on a hiking trip with college classmates at the time of the accident, according to her obituary.
A 20-year-old South Dakota woman died this morning after she fell off Hawksbill Crag in Newton County. The sheriff says Andrea Norton goes to school in Sioux City, Iowa. She was w/ other students. Witnesses say she repositioned herself for a photo when she fell. pic.twitter.com/D0fhOTO36G

— Stephanie Sharp (@stephmsharp) April 13, 2019
Speaking to how dangerous the area is known to be, Wheeler told ABC News, "One stumble or misstep is all it can take to turn a great day into a tragic one."