The Chicago woman and her daughter who were accused of killing pregnant young woman Marlen Ochoa-Lopez have now been charged in her baby's death.
The Cook County State's Attorney's office said Clarisa Figueroa and her daughter, Desiree Figueroa, were denied bail on Thursday, July 18 when they appeared in a hearing on the new charges against the baby, Yovanny Lopez, the son of the slain woman, reported the Chicago Sun-Times.
They are accused of luring Ochoa-Lopez to their home with the promise of free baby clothes before distracting her and killing her. Then, they allegedly forcefully extracted the baby from the 19-year-old's womb before allegedly claiming the boy was Clarisa's.
A coroner said Yovanny lived for about two months with severe brain damage before he died several weeks ago, WGN reported. His cause of death was due to a lack of oxygen to the brain.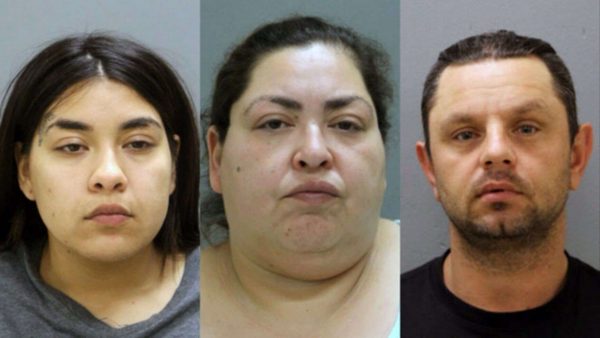 The Sun-Times reported that the mother and daughter appeared in court on Thursday clad in bright yellow jumpsuits. Judge Mary Marubio ordered both held without bail. They are due in court again on Aug. 6.
Last month, the pair pleaded not guilty to 27 charges, including first-degree murder, kidnapping, and aggravated battery in a gruesome case that shocked Chicago, a city infamous for experiencing hundreds of homicides per year, and made headlines nationwide.
Clarisa's boyfriend, Piotr Bobak, faces charges of concealing a murder and obstruction of justice.
The family of Ochoa-Lopez and the child issued a statement after the child died.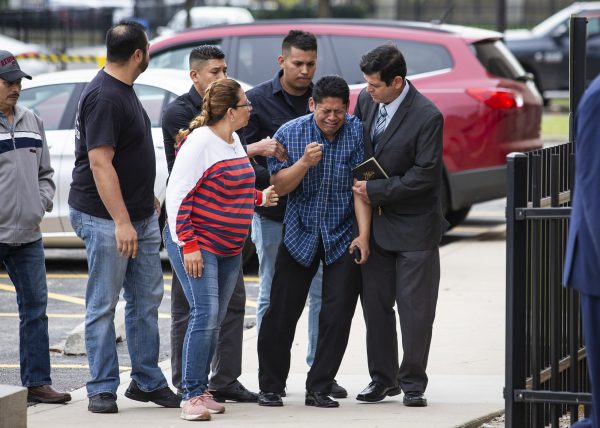 "It is with great sadness that we inform you of the passing of baby Yovanny Jadiel Lopez," family spokeswoman Julie Contreras told the Chicago Tribune in a statement. "He passed away this Friday, June 14, 2019, from his severe brain injury. Please keep his family in your thoughts & prayers as they go through this difficult time."
Previously, officials said that Clarisa Figueroa's adult son died of natural causes, and she later told family members that she was pregnant before plotting for months to get a newborn baby. She also posted an ultrasound and photos of a room that was decorated with baby items on social media, NBC Chicago reported.
Baby of murdered pregnant Chicago woman dies: https://t.co/C06hNdKXgk pic.twitter.com/YSiSqSQUyS

— ABC 7 Chicago (@ABC7Chicago) June 14, 2019
When they lured Ochoa to their home, prosecutors contended that one distracted her with a photo album before Clarisa strangled her from behind.
Clarisa later called 911 and said her newborn baby wasn't breathing. The child was blue when first responded, and they tried to resuscitate the infant before taking him to Christ Medical Center, according to the NBC affiliate report.
Ochoa's body was found outside of Clarisa's home after a missing person alert was sent out.
The baby cut from the womb of slain teen mother Marlen Ochoa-Lopez dies after weeks on life support, a family spokesperson says. https://t.co/eapD0SCNs6

— Chicago Tribune (@chicagotribune) June 14, 2019
Officials said the younger Figueroa gave "a full video-recorded confession" in assisting her mother in killing Ochoa, who is also known as Marlen Ochoa-Lopez, the Tribune reported.
Prosecutors also alleged that Bobak helped clean the scene after the murder and later posted the crowdfunding website on his Facebook page.