A picture Ellen Degeneres shared from the 2014 Oscars has become the most retweeted tweet ever.
The star-studded picture shows Degeners with Bradley Cooper, Jennifer Lawrence, Jared Leto, Julia Roberts, Bradley Cooper, Anglina Jolie, Brad Pitt, Lupita Nyong'o, Brad Pitt, and more. 
The March 2 picture has officially passed a tweet from Barack Obama from 2012.
That tweet showing Obama hugging his wife, with the caption "four more years."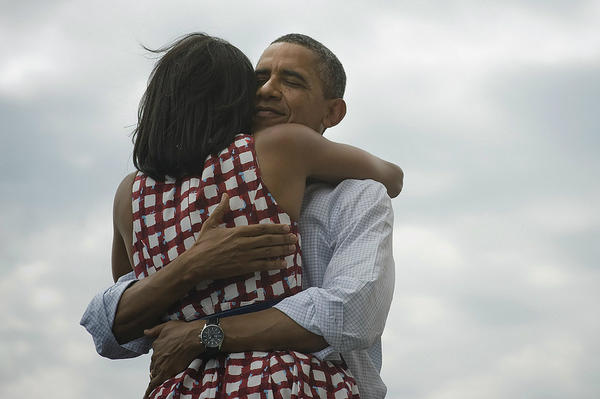 It had 779,358 retweets.
Degeneres' tweet already has over 964,000 retweets.
Story developing; check back for updates