What are the most popular numbers in sports, what do they mean, and who is wearing them?
#23

The number 23 is known by anyone with a smidge of basketball knowledge as the jersey number worn by basketball megastar Michael Jordan.
Needless to say, Jordan's #23 was retired by the Chicago Bulls two decades ago in 1994.
However, his number remains so prominent that in 2009, there was discussion – advocated by known other than Lebron James(another #23 wearer), that the entire league retire Jordan's number.
#12

As soon as you see the #12 in football, you immediately know that it's a quarterback. 
This is not only due to the popularity of the number, but a specific uniform numbering system employed by the NFL.
Basically, quarterbacks can only choose numbers from 1-19, which serves to limit variety.
However, it still stands that #12 is the jersey number for great quarterbacks, or those who inspire to be great quarterbacks.
Currently, elite quarterbacks such as Tom Brady, Andrew Luck, and Aaron Rodgers don the number.
In history, an sterling group of Hall of Famers — among them Joe Namath, Terry Bradshaw, Jim Kelly, and Roger Staubach, were all wearers of #12.
#10

The #10 has always been considered in soccer circles to be the number worn by the team's best player, but it stands to be even more than that.
According to Yahoo Sports, the #10 is "Unlike any jersey number in any other sport, the No. 10 jersey in soccer carries with it a certain caché, a sense of prestige, a sign of respect."
This statement is certainly supported, considering the number was worn by Diego Maradona, Pele, Zinedine Zidane, and today by Lionel Messi and Neymar.
Coachup breaks down the qualities that make this #10 player so good, and why it is "arguably the most important position in soccer."

#81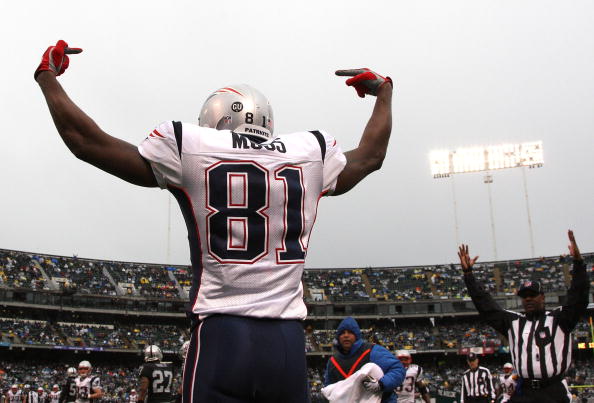 The #81 in football is to wide receivers as the #12 is to quarterbacks.
Just looking at a list of receivers to wear #81: Randy Moss, Art Monk, Calvin Johnson, Torry Holt, you'd think you were looking at a Hall of Fame induction group.
#3

#3 is known for being worn by the legendary baseball player Babe Ruth.
Other big names who've worn the number since are Ken Griffey Jr, Evan Longaria, and Alex Rodriguez with the Seattle Mariners.