The most expensive home in U.S. history was sold for $238 million, according to reports.
The Wall Street Journal first reported on Jan. 23 that billionaire Ken Griffin, who owns expensive homes in Chicago and Florida, made the purchase.
The four-story condo on Central Park South is located at 220 Central Park South in what has been dubbed the "billionaires' bunker."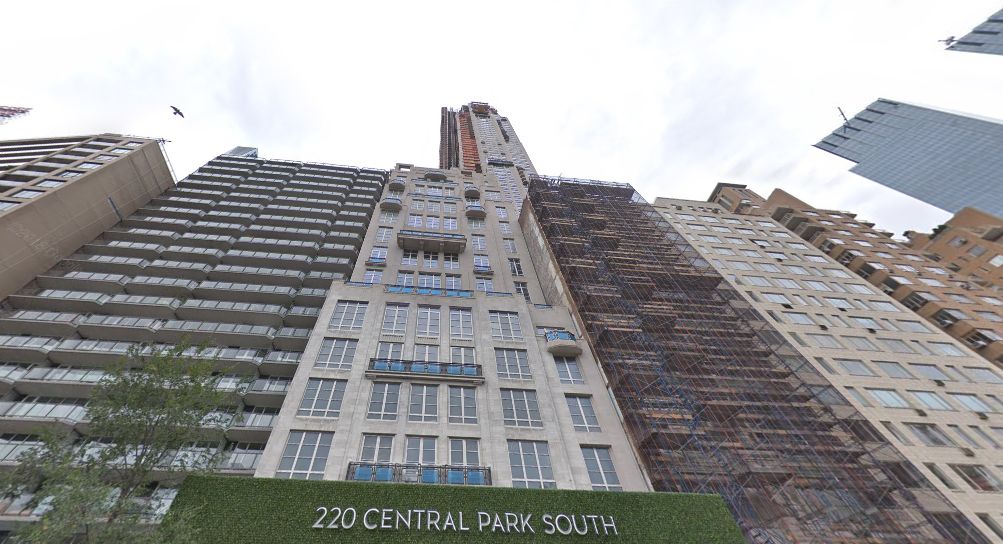 According to the New York Post, the building was designed like a private club and features a sports club, juice bar, library, and a basketball court.
Griffin's new neighbors include the singer Sting and Trudie Styler, the Post reported.
His unit is 24,000 square feet and takes up four floors. According to CNBC, Griffin bought the space raw and will likely have to spend millions more to design and furnish the home.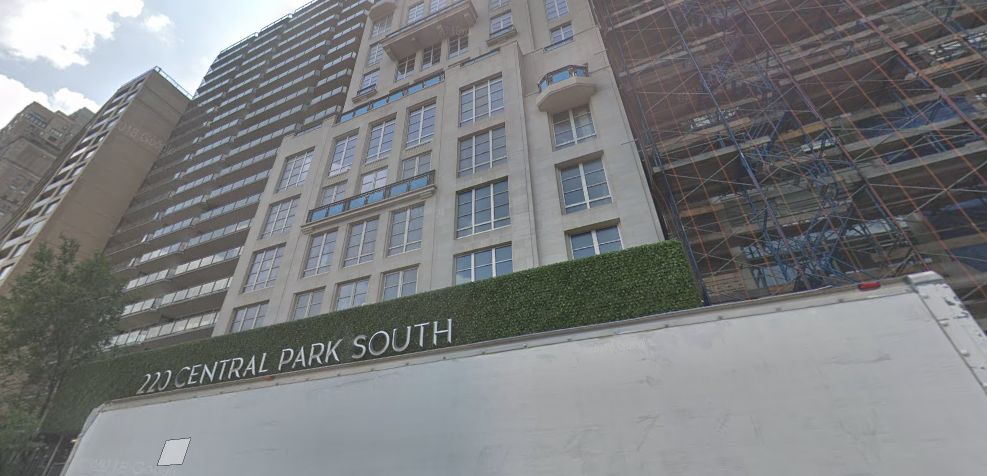 Griffin is a hedge fund manager and investor worth about $9 billion. He is the founder and chief executive of the global investment firm Citadel.
Earlier this year, he spent $58.75 million on a multi-level Chicago residence, CBS reported.
In 2015, he bought a $60 million condo in Miami Beach, and he also owns about $250 million worth of land in Palm Beach, Florida.
The unit is located in an apartment tower at 220 Central Park South that is still under construction

由 CBS News 发布于 2019年1月23日周三
He also bought a $122 million home in London, according to CBS.
Prior to Griffin's purchase, the most expensive home sold in the United States was an estate in East Hampton, New York, in 2014. Hedge fund manager Barry Rosenstein bought the house, CNBC noted.
Other details about the sale aren't clear.
Griffin's new home was built by Vornado Realty Trust.
This American hedge fund honcho was the buyer behind the most expensive home sale in London since 2011. #houses #residentialrealestate #London
Mega Millions Winner Sells Mansion
It comes after a Mega Millions jackpot winner sold his California estate for $26 million, according to reports.
Rick Knudsen won the $180 million California Mega Millions jackpot before quitting his job and buying the house for $5.5 million, the Wall Street Journal reported.
Rick Knudsen, who won a $180 million jackpot in August 2014, is letting go of his dream home.

由 People 发布于 2018年10月31日周三
The house, according to Business Insider in a Jan. 14 report, includes a 16,000-square-foot house with a sauna, a movie theater, and a three-story elevator. It also includes a 4,000-square-foot garage.
He went on to buy a nearby buffalo ranch and more land, totaling 845 acres in all, in Oak Glen.
When he bought the property, Knudsen said he and his family lived at their old home for 23 years and couldn't wait to buy a new one.
"We really are very grounded people. But there's nothing wrong with being grounded in a big house," Knudsen said in 2014, People magazine reported.
Knudsen's estate is listed with Craig Strong at Pacific Union International. The realtor said that Knudsen was moving because of his son, who suffers from a heart condition.
According to Craig Strong's website, "The embodiment of natural luxury within an expansive mountainside setting, the 16,000-square-foot Eagle Crest Mountain Estate sits upon 845 contiguous acres with unobstructed views spanning from Little San Gorgonio to Mount San Jacinto, San Gabriel Mountains, Salton Sea and beyond to Catalina."
In 2014, after winning $180 million in the lottery, Rick Knudsen bought a luxury mountain home, a buffalo ranch and a saloon in Redlands, California. The luxury mountain home, buffalo ranch and saloon are now on the market for $26 million. https://t.co/3Hg4fL304k pic.twitter.com/HaR5VXl7Cu

— Jennifer Roberts (@jenniferrobs) November 1, 2018