Most Canadians Believe Climate Change is Real
August 21, 2012 7:14 pm Last Updated: October 1, 2015 12:34 pm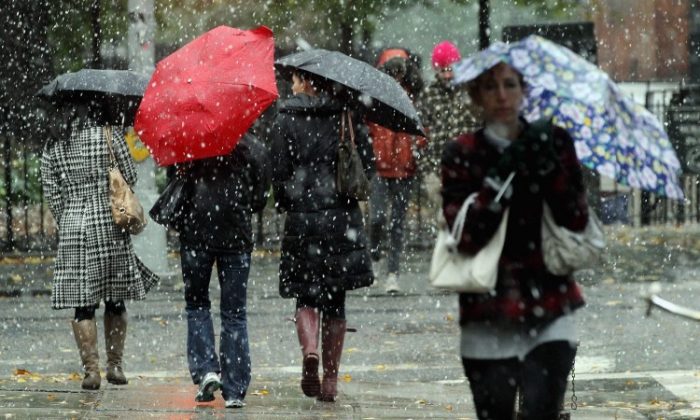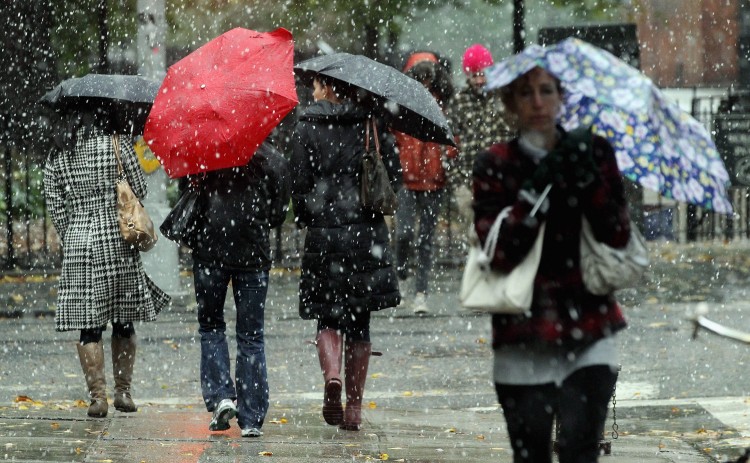 The great majority of Canadians believe climate change is indeed occurring, but opinions on the cause and how to combat the issue are divided.
According to a survey conducted by Insightrix Research Inc., only 2 percent of Canadians believe climate change is not occurring.
The survey was commissioned by IPAC-CO2, a Regina-based environmental non-government organization that provides independent risk and performance assessments of CO2 storage projects.
"Canadians most commonly (54 percent) believe that climate change is occurring partially due to human activity and partially due to natural climate variation," Briana Brownell of Insightrix Research said in a news release.
Quebecors (44 percent) and those living in Atlantic Canada (34 percent) and B.C. (32 percent) are more likely to believe that climate change is caused by human activity than those living in the Prairies (Alberta and Saskatchewan at 21 percent, Manitoba at 24 percent), according to the survey.
Around 35 percent of Canadians think that more effort should be spent to promote cleaner cars running on electricity or low-carbon fuels to combat climate change.
At least a quarter of respondents also say that stimulating the development of industries supplying environmentally friendly technologies and services (29 percent), and raising the efficiency of industrial processes (27 percent) should be priorities in fighting climate change.
A significant majority expressed support for solar energy (95 percent) and wind energy (89 percent).
The survey also showed that over half of Canadians (51 percent) think that fossil fuels will still be used after 2050 for electricity production in Canada. About one fifth of the population (21 percent) don't think that to be the case, while the rest said they are unsure.
Besides seeking people's views on various aspects of climate change policy, the survey also aimed to measure awareness and knowledge of carbon capture and storage (CCS) technologies, which involves capturing carbon dioxide from industrial sources of greenhouse gases and storing it deep in the Earth's subsurface.
Most respondents said that CCS should be mandatory when building a new coal (59 percent) or natural gas (57 percent) power plant.
Survey respondents also indicated concerns about the risks associated with CCS, with Quebec residents (71 percent) expressing concern if carbon dioxide was stored underground within 1.5 kilometres to 3 kilometres from residents. The percentage of people expressing a similar concern was the lowest in Saskatchewan at 43 percent.
The survey was conducted online in May and June, gathering a total of 1,550 responses.
The Epoch Times publishes in 35 countries and in 19 languages. Subscribe to our e-newsletter.