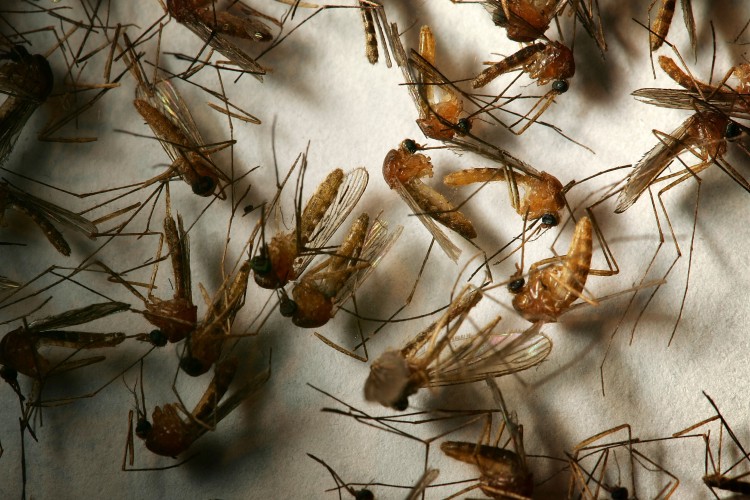 TORONTO—Toronto Public Health said Tuesday that laboratory tests have revealed West Nile Virus (WNV) in area mosquitoes.
The tests were carried out on June 26. This is the first positive result of the year in Toronto.
Last year, the first positive result occurred July 15.
The mosquitoes came from the North York region between York Mills and Lawrence on Bayview street. St. Catherines has also seen a positive test, according to the report.
"Mosquitoes transmit the virus after becoming infected by feeding on the blood of birds which carry the virus," reads Public Health Agency of Canada's (PHAC) website.
The infected mosquitos are most prevalent during July and August. They begin surfacing as early as mid-April and remain active as late as October.
Depending on the individual and the degree of the bite, WNV symptoms may range from none to mild or extreme. Mild cases include flu-like symptoms, body aches, and rashes. Extreme cases may appear two to fifteen days after being bitten.
Meningitis, encephalitis, or acute flaccid paralysis may occur in severe cases, according to PHAC. However, the chance of infection is typically low.
Canada has created a West Nile Virus Monitor which involves the combined efforts of PHAC, Wildlife Health Centre, Health Canada's First Nations and Inuit Health Branch, Canadian Blood Services, and Héma-Québec. The monitor is updated every Monday.
According to the monitor, in 2011 there was a total of 101 human WNV cases, with 37 in Quebec and 64 in Ontario—dramatically less than that found in 2002 when 414 human cases occurred, 394 in Ontario.
The best protection is to steer clear of mosquito-filled environments, to carry insect repellent, and to eliminate any breeding sites. Still water, even the slightest amount, is the best habitat for baby mosquitoes to grow and develop.
Examples of environments favourable to mosquito breeding include bird baths, old tires, flower pot saucers, swimming pool covers, and small containers such as cans and bottle caps.
The Epoch Times publishes in 35 countries and in 19 languages. Subscribe to our e-newsletter.