Australia's proposed gas-fueled economic recovery has sparked praise, uncertainty, and criticism from industry pundits.
Prime Minister Scott Morrison on Sept. 15 earmarked gas as the new lynch-pin of Australia's energy market and has announced a swathe of initiatives to expand the sector.
While acknowledging the importance of renewable energy sources, Morrison said gas was a suitable source to enable Australia to transition to renewables.
Andrew Liveris, former Dow Chemical CEO, and now-advisor to Australia's COVID-19 manufacturing taskforce, said gas was an important resource in the shift from coal to renewables.
"I'm basically saying that we need to transition in an affordable way with reliable energy supply," he told ABC Radio on Sept. 16. "And if we don't tap the gas reserves of this country, shame on us."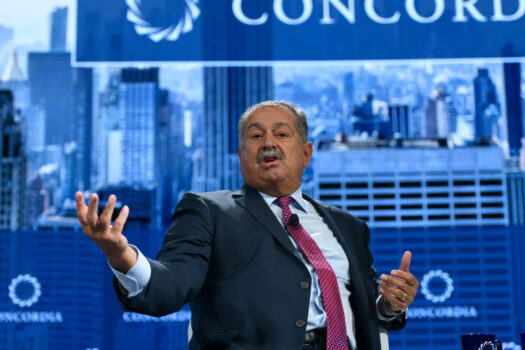 "If renewables could give us 100 percent reliable energy today, I'd be saying that, but you can't get 100 per cent renewables at the right price on a reliable basis."
Morrison announced plans to fast-track interconnectors and build more gas pipelines to ensure electricity can be moved around the east coast.
It forms one pillar of the JobMaker plan to kickstart business investment following the lockdown-induced economic shutdown.
The prime minister called on the private sector to fill the 1,000-megawatt gap that will be created when the existing coal-fired Liddell power plant in New South Wales' Hunter Valley is closed in 2023.
The aim is to avoid price fluctuations that occurred in Victoria following the closure of the Hazelwood power plant. A task force estimated that wholesale electricity prices could rise by 30 percent if there were no sufficient substitute.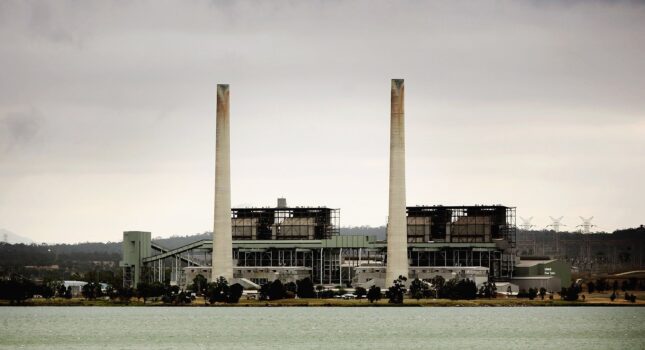 The government will guarantee there is no shortfall of electricity supply by promising to build a gas power plant if the private sector does not step up.
However, the energy retail sector has protested the plans calling them "interventionist."
The Australian Energy Council, which represents 22 electricity and downstream natural gas businesses in Australia, called the government's intervention in the market "counterproductive" saying it will create uncertainty.
"There are no material reliability concerns that would warrant this kind of interventionist approach, and there are already mechanisms in place to address any shortfall identified," CEO Sarah McNamara said.
"The Australian Energy Market Operator's most recent assessment identified a potential shortfall in New South Wales of only 154-megawatts," she added disputing the prime minister's claim.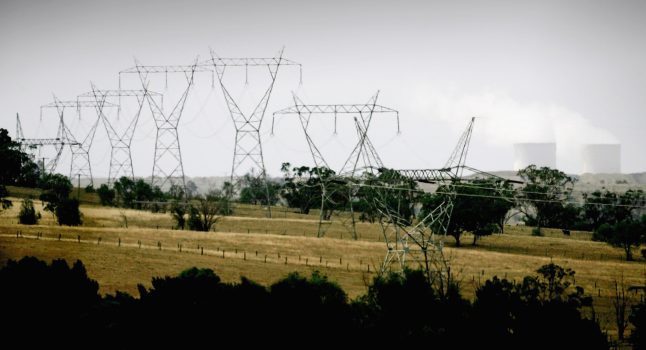 One of Australia's three largest energy retailers EnergyAustralia said the company had two projects planned that would fill the gap left by Liddell.
Managing Director Catherine Tanna said, however, that the sector was struggling to make investment decisions in an environment of ongoing policy uncertainty.
She called on the government to create an investment-friendly environment for energy companies, rather than build a power plant itself, according to an interview with the Australian Financial Review on Sept. 16.
"There are no material reliability concerns that would warrant this kind of interventionist approach, and there are already mechanisms in place to address any shortfall identified," she added.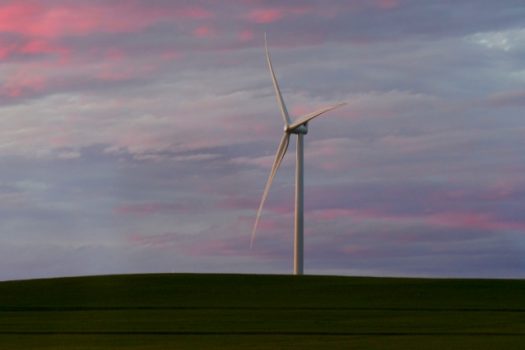 Oxfam Australia has also criticised the move saying it was concerning the government still prioritised a fossil fuel calling it a "serious betrayal" of neighbouring Pacific nations.
"This reckless climate policy will have serious consequences for those in our neighbourhood who are most vulnerable to the impacts of climate change," according to CEO Lyn Morgan.
Willes Innox, CEO of the Australian Industry Group, a national employer association, supported the measures saying businesses have struggled with globally driven gas prices, which in turn, have driven up prices domestically.
"Local gas prices are likely to follow international oil prices back up as the world economy recovers but could go much higher if we let supply fall short of demand," he said.
"Power prices may surge again unless we manage generator retirements well," referring to the closure of the Liddell power plant.
Innox did not believe the government would need to build the new gas plant saying there was no danger of demand outstripping electricity supply.
The Australian Petroleum Production and Exploration Association said reliable and competitively priced energy was crucial for the country's economy.
"While the average wholesale gas price in Australia last year was around 40 percent less than the average wholesale price for the Asia Pacific region, more can be done to lower the retail price paid by consumers and businesses," CEO Andrew McConville said.