Australian Prime Minister Scott Morrison has been accused of backpedalling on his electric vehicle (EV) stance following new incentives encouraging the uptake of electric vehicles.
Morrison announced a $178 million (US$131 million) boost to its Future Fuels Fund, with a total of $250 million (US$184 million) now allocated to increasing accessibility to affordable electric vehicles.
The plan will involve the development of additional electric charging station infrastructure, longer-range electric vehicles, increasing the number of EVs available to Australians, and implementing household smart charging.
But some media and opposition members have called out Morrison's new policy, saying it is a backflip from his earlier criticisms of a similar policy championed by former opposition leader Bill Shorten.
During the federal election in 2019, Morrison said he supported electric vehicles, but did not support Shorten's proposal of reaching 50 percent of all new car sales being EVs without a concrete plan on how it would be achieved.
The current leader of the opposition, Anthony Albanese, also pushed back at the prime minister's new plan.
"Australians cannot trust Scott Morrison to tell them the truth," Albanese said in a Twitter post. "His lies have put us at the back of the queue for electric vehicles."
Labor leader Albanese announced in March that if elected, his government would make electric vehicles much cheaper by reducing or removing some vehicle taxes, with one suggestion being that certain models would be exempt from import and fringe benefits taxes.
"A majority of Australians say they would consider buying an electric model as their next car," Albanese said. "But because of scaremongering and the policy vacuum under the Morrison government, electric vehicles remain unaffordable for most Australians."
However, the proposed plan only applies to non-luxury electric vehicles—cars worth less than $70,000.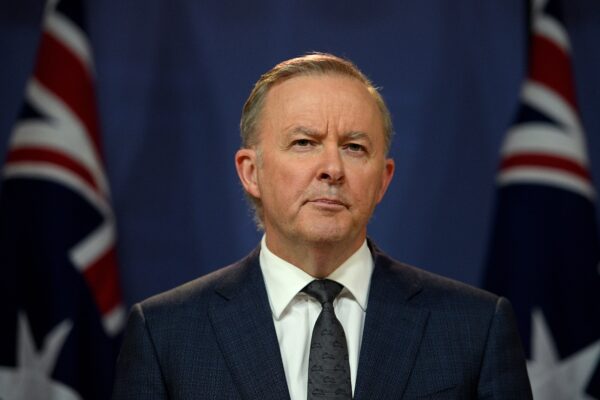 Shadow Minister for Climate Change and Energy Chris Bowen echoed the sentiment.
"This guy wants to be taken seriously on electric vehicles," Bowen said in a Twitter post. "You can't believe anything this man says."
Morrison has refuted these arguments stating that he "didn't ridicule that technology," arguing that former Labor leader Bill Shorten had failed to present a plan on how the Labor would achieve their EV uptake goal.
"I have no problem with the adoption of these new technologies, and we facilitate it, and we're part of it," Morrison said on Apr. 7, 2019, reported The Guardian.
"But what Bill Shorten wants to do, without seemingly even understanding what his policy does, is trying to drive people into these decisions, and his policies simply don't have the backing to explain how he will achieve the targets."
"The cheapest car you can currently buy, as an electric vehicle, presently, my understanding is, including all on-road costs and the rest of it, is about $45,000 to $50,000 a year.
"That's the cheapest car Bill Shorten wants to make available to you to buy in the future, and I'll tell you what—it's not going to tow your trailer. It's not going to tow your boat. It's not going to get you out to your favourite camping spot with your family."
Morrison had also addressed other hurdles in increasing the number of EVs on the road, which has now been included as part of the federal government's Future Fuels Fund.
"What about all these charging stations, how much is that going to cost? I mean, if you have an electric car and you live in an apartment, are you going to run the extension cord down from your fourth-floor window?" Morrison said on Apr. 5, 2019.