LONDON—Over 450 people died at a hospital in the south of England after being prescribed powerful painkillers, according to a new report.
An independent panel found that between 1989 and 2000, 456 people were prescribed "dangerous" amounts of opiate drugs despite there being no clinical reason to do so.
The report said that there was an "institutionalized regime" at Gosport War Memorial Hospital that lead to the prescription and administration of drugs intended to shorten patients' lives.
It also said that health professionals judged that patients were "close to death," regardless of why they were admitted to the hospital.
An additional 200 patients may have died at the hospital, the panel said, but records are incomplete.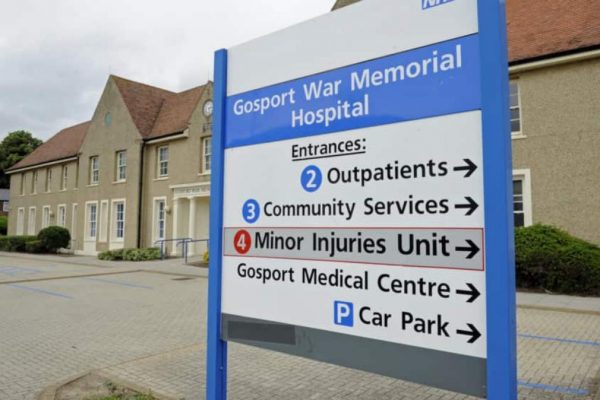 Speaking in Parliament on June 20, Prime Minister Theresa May apologized to families for taking so long to get answers from the NHS, and Health Secretary Jeremy Hunt said the Crown Prosecution Service would consider "whether criminal charges should now be brought."
Three nurses initially raised concerns to senior staff in 1991 about the levels of medication being given to patients, but their warnings were ignored.
Following a complaint from a patient's family member in 1998, there was a police investigation that focused on Dr. Jane Barton, who signed 854 death certificates during her time at the hospital from May 1, 1988 to July 5, 2000.
Patients were sometimes transferred to Gosport for long-term care, such as those with terminal cancer. Others were there to recover from strokes or broken bones. Dr. Barton, however, prescribed nearly all the patients she saw opiates.
In one chilling note, written when a patient was admitted to the hospital, Dr. Barton wrote, "[The patient] is frightened, agitated, appears in pain. Suggest transdermal analgesia despite no obvious clinical justification! Dr. Lord to countersign. I am happy for nursing staff to confirm death."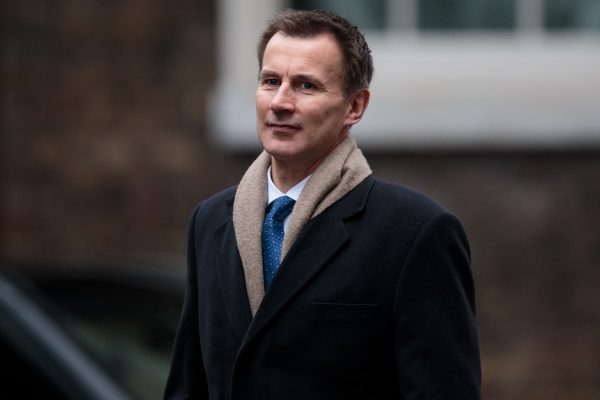 Dr. Barton was found guilty of serious professional misconduct in 2010 by the General Medical Council, but did not have her right to practice medicine removed. Instead, she had 11 conditions placed on her, including a three-year ban on injecting opiates.
She said at the time, "Throughout my career I have tried to do my very best for all my patients and have had only their interests and well-being at heart."
The 2018 report said that the police investigation, which concluded in 2007 without prosecutions, was "consistently poor" and did not take into account "systemic problems" at the hospital.
The focus on Dr. Barton as a "lone wolf" is partially explainable when taking into account the culture created by another prominent scandal in the British health service. In 1998, it was discovered that Dr. Harold Shipman had murdered over 215 mainly elderly patients by injecting them with lethal doses of diamorphine.
How can we live in a country where this sort of brutality can exist in our health system and then people just walk around like nothing's happened?
However, in 2009, systemic failings were also discovered at Stafford Hospital in the West Midlands of the UK, with investigators concluding 1,200 patients had died needlessly between 2005 and 2008.
Indeed, the panel made clear that the patients at Gosport War Memorial Hospital died precisely because the culture of prescribing "a hazardous combination of medication" had become normalized.
Family members who complained were seen by Hampshire Constabulary, the police force in charge of the investigation, as "stirring up trouble," the report said.
The report described how relatives were "consistently let down by those in authority—both individuals and institutions."
Watch:
'The families were failed': Bishop James Jones on the Gosport Hospital Scandal
Janet Davies, chief executive of the Royal College of Nursing, told the BBC, "Nursing as a profession must work hard to seek out lessons from Gosport and we expect that approach to be shared by regulators and the health and care system. The report is right to praise the bravery shown by the nurses who raised concerns. It highlights how difficult it can be for nursing staff to challenge the decisions taken by others."
Bridget Reeves, whose 88-year-old grandmother Elsie Divine died at the hospital in 1999, wrote in the Independent, "The review cannot comment about why this happened to so many people—or call it manslaughter or murder—because it is outside of their terms of reference. But shortening life is killing, and questions must be asked of those responsible. How can we live in a country where this sort of brutality can exist in our health system and then people just walk around like nothing's happened?"
Lawmaker and former health minister Norman Lamb told the BBC, "There has been a real systemic failure here, a closing of ranks in my view and a sense that ordinary people just weren't being listened to at all, and an unwillingness by the NHS to face up to some really serious allegations about what happened in that hospital."
Watch Next:
Knife Crime in London is On The Rise
RECOMMENDED