More than 1,000 cases of the new coronavirus have been confirmed outside of China, according to the World Health Organization (WHO).
Along with 1,076 cases, seven deaths have been reported, WHO director-general Dr. Tedros Adhanom Ghebreyesus told reporters in Geneva on Feb. 20. That includes two deaths from Iran, which reported five cases this week.
The cases span across 26 countries.
The new virus has been confirmed to spread from person-to-person and a growing number of patients who have no recent travel history to China have become infected. No vaccine or treatment exists for the virus, though some patients have recovered with rest and care.
Of all the cases outside of China, more than half are among passengers on the Diamond Princess cruise ship, which was placed under quarantine in Yokohama, Japan in early February. Most of the passengers have since been hospitalized or, if they tested negative, released.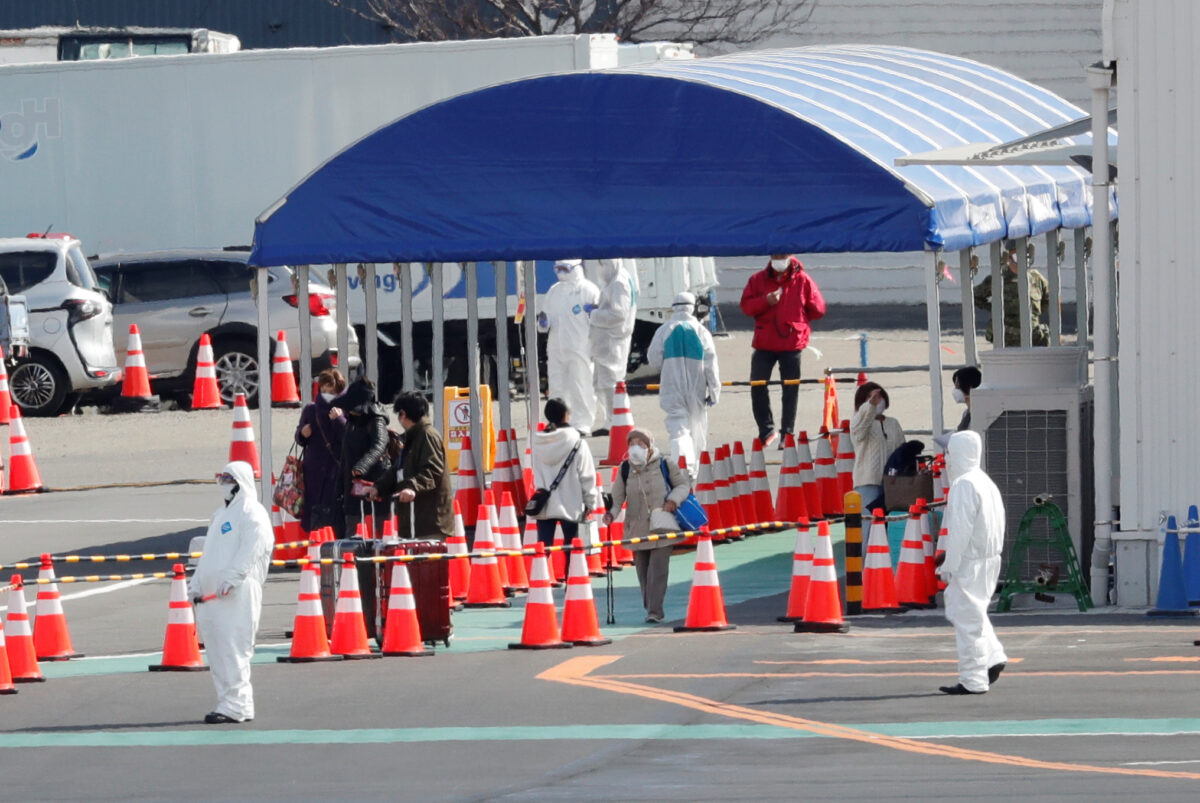 Japan is in regular contact with other countries through a mechanism set up under international health regulations so countries can follow up with their nationals who were passengers on the ship, Tedros said. Japan has also advised passengers to stay at home for a further 14 days and monitor their temperature and has set up a hotline for passengers to call if they have concerns.
The highest number of cases outside China are in other Asian countries, including Japan, South Korea, and Singapore. International experts fear that the virus will spread to countries with weaker health systems, including African countries. Only one African country, Egypt, has confirmed any patients having the new virus.
The virus, known as COVID-19, emerged in Wuhan, China, in December 2019. Experts still haven't confirmed the origins of the virus but have emphasized this week that there's no evidence supporting a theory that it's a bioengineered weapon. The virus has sickened tens of thousands of people and killed thousands.
A team of experts coordinated by the WHO landed in China over the weekend and are working with their counterparts to find answers to some of the things that experts don't know, including the transmissibility of the virus and the impact of the measures that China has taken, Tedros said. The team includes experts in epidemiology, virology, clinical management, outbreak control, and public health.
Few team members have been identified publicly and Tedros revealed at the press briefing that it includes experts from the Centers for Disease Control and Prevention and the National Institutes of Health in the United States along with experts from Singapore, Russia, South Korea, Japan, Nigeria, and Germany.