More New Yorkers tested positive for antibodies to the CCP virus in expanded testing done at grocery stores.
Antibodies are produced by the human immune system in response to the CCP (Chinese Communist Party) virus, a novel coronavirus that emerged from China last year.
New York officials are conducting random tests across the state to try to ascertain how many people have been infected with the virus. A significant percentage of those infected show no symptoms.
Results from 3,000 tests showed 13.9 percent tested positive for antibodies, including 21.2 percent in New York City. Expanded results from 7,500 people saw the percent tick up to 14.9 percent, including 24.9 percent in the city.
The testing "gives us a snapshot of where we are," Gov. Andrew Cuomo told reporters in Albany.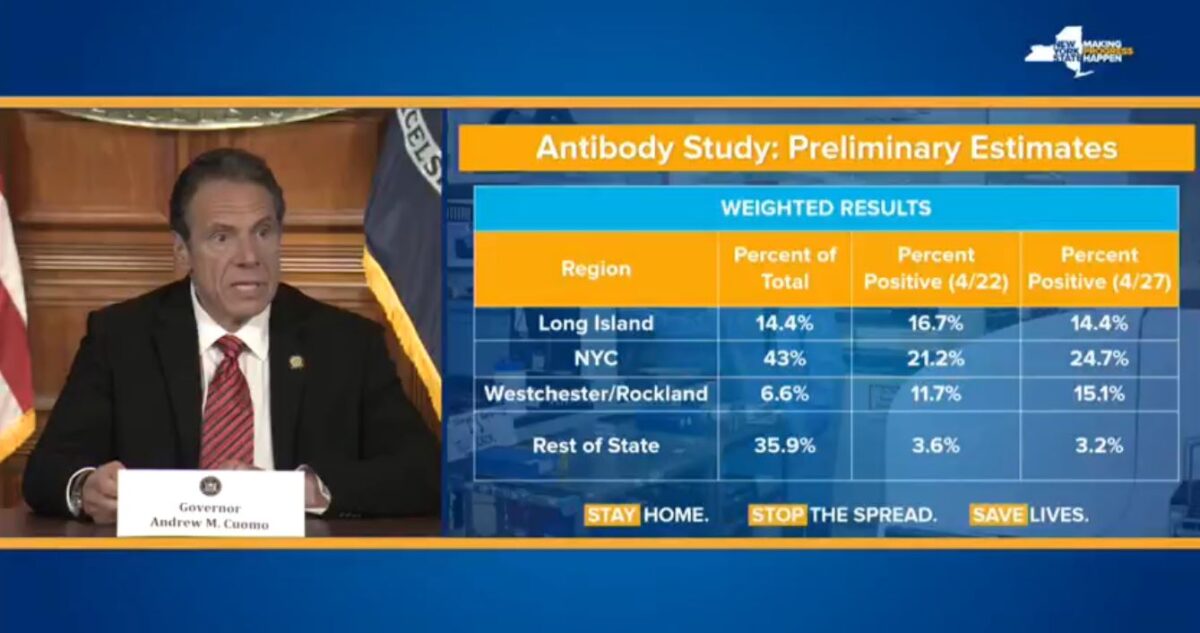 "It's just a snapshot, but snapshot, snapshot, snapshot—you look at the different pictures and you have a movie at one point and you can track what's happening."
Of those tested, 52 percent were female and 48 percent were male. More males tested positive by a margin of about 4 percent in both sets of results.
The percent testing positive in Westchester and Rockland counties increased from 11.7 percent to 15.1 percent while the percent on Long Island went down from 16.7 percent to 14.4 percent and the percent in the rest of the state dropped slightly to 3.2 percent. The number was as low as 1.2 percent in the North Country region.
The results highlight how remote some portions of the state are. Officials say some of those portions can start to reopen from a strict lockdown on May 15, while measures will be kept in New York City and nearby areas for longer.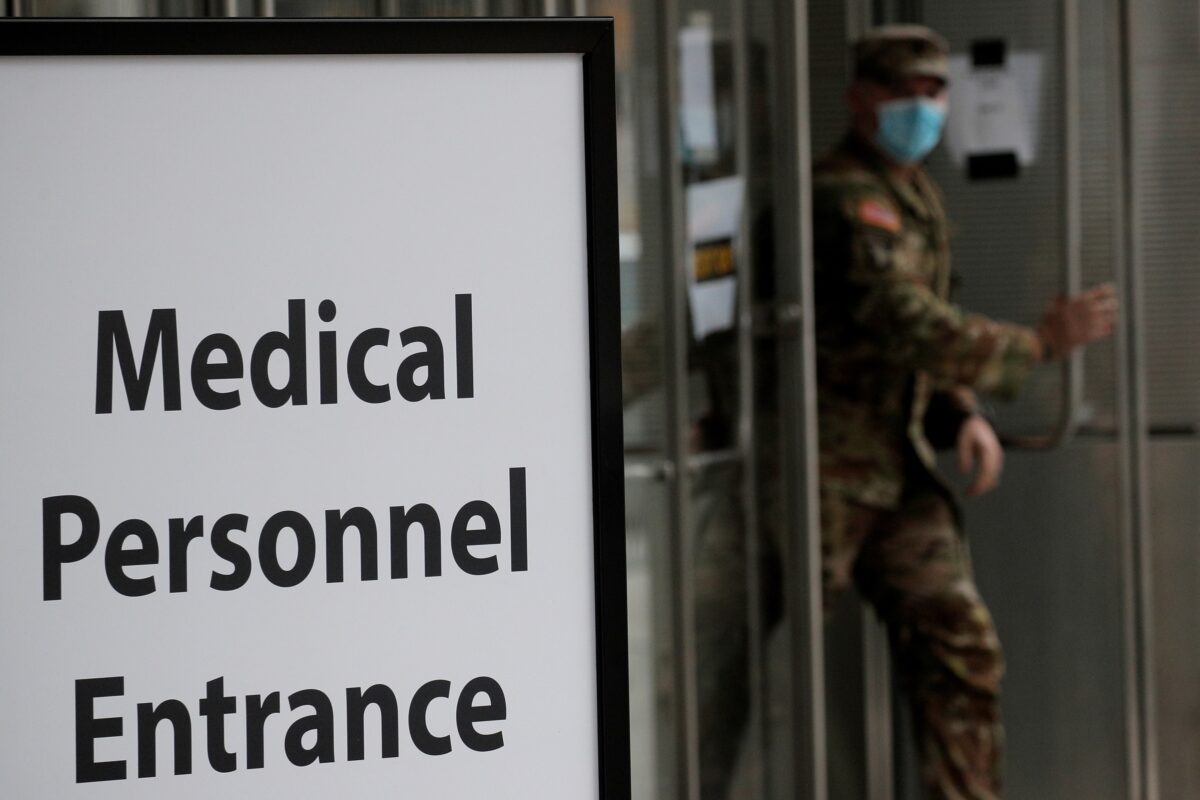 Broken down into racial groups, Latino/Hispanic volunteers were most likely to test positive, 32 percent, followed by a group including those who listed multiple races, no races, or "other." Just under 17 percent of blacks tested positive, according to the latest results, while 14.6 percent of Asians and 8.9 percent of whites.
Whites made up 57.1 percent of the total of those tested.
The age group with the highest percent of positives was 45- to 54-year-olds (19 percent), followed by people between 25 and 34 years of age (17.4 percent) and those between the ages of 35 and 44 (16.3 percent).
People 65 or older were least likely to be tested, indicating they are out and about less than others, and under 10 percent of those tested in that group tested positive.