A new round of stimulus checks to Americans to offset economic damage caused by the CCP virus and related lockdowns is "something we'll definitely consider," Treasury Secretary Steven Mnuchin says.
Mnuchin, speaking to NBC10 in Philadelphia on June 17, said that the next measure, which he dubbed "CARES 4," would be "a much more targeted approach to the workers and businesses that clearly will have the most difficult time restarting and rehiring."
In March, Congress approved a measure that doled out up to $1,200 stimulus deposits, checks, and debit cards to more than 100 million people across the United States. However, talks about another stimulus package have stalled, while top GOP leaders have said that a bill will be worked on in July.
The Democratic-led House of Representatives passed a $3.3 trillion measure, dubbed the HEROES Act, that would provide $1,200 checks to individual adults as well as $1,200 checks for children. The CARES Act distributed $500 payments to children.
Mnuchin said that stimulus checks would be similar to those sent out earlier this year, adding that "the appeal of direct payments is it's a very fair way of getting money to everybody in the economy."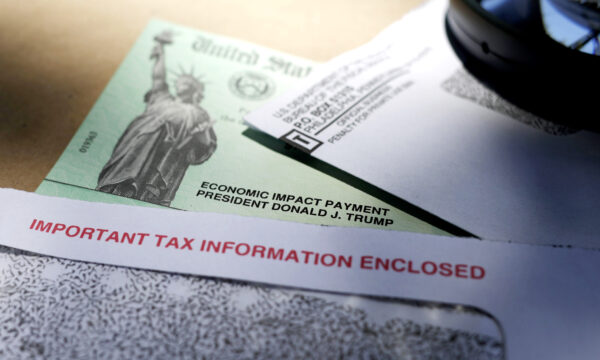 The Treasury secretary said he's prepared to work with both chambers of Congress on the next piece of stimulus legislation, but he didn't say exactly when that would occur.
Mnuchin said that the CARES Act Paycheck Protection Program also sent out billions of dollars in aid to small businesses so they could afford to keep their workers on payrolls and stay afloat during the CCP (Chinese Communist Party) virus pandemic.
"I want to strike the right balance here on protecting what is clearly proprietary information of very small businesses, because this is set off of payroll, with also making sure we have proper transparency," Mnuchin said.
He said that the extra $600 per week in unemployment money will be addressed soon; the additional benefit is slated to expire next month.
Some officials have said that the extra unemployment money creates a lack of incentive for people to return to work.
"We're going to make sure people don't get more money to stay home than they would to work—that's obviously a bad disincentive for the economy and not fair, so that issue we'll fix," Mnuchin said.
His comments on stimulus payments come as a growing number of White House officials are warming to the idea.
White House economic adviser Kevin Hassett told The Wall Street Journal a stimulus bill's odds of passing are "very, very high." Meanwhile, President Donald Trump said on June 5 that he "[will] be asking for additional stimulus money."
"Because once we get this going, it'll be far bigger and far better than we've ever seen in this country," he said of the economy, adding "that includes as of three or four months ago, when everyone thought it was great and it was great."