More federal employees could be dismissed in the coming days following the ousters of Lt. Col. Alexander Vindman and Ambassador Gordon Sondland, who were key impeachment witnesses, said White House counsel Kellyanne Conway on Monday.
When asked by "Fox & Friends" anchors about whether more officials will be dismissed, Conway said it was "maybe" part of the White House's plans. She then attempted to defend the removal of Vindman, a former Ukraine expert at National Security Council (NSC) who testified last year against President Donald Trump, after Democrats and Vindman's lawyer accused the president of carrying out his revenge. His brother, Yevgeny Vindman, a senior NSC lawyer, was also dismissed Friday.
"In the case of the Vindman brothers, you remember, they were detailed here," and remain "employed today," Conway told the news outlet. She said they "didn't get fired" but "just got relocated." Reports have said that the Vindman twins were hired by the Pentagon.
"They are working at the Army, where they were. They were detailed to the NSC. This is typical," Conway added. "I've had detailees on my small staff. This is very typical in a White House to have a detailee for a temporary period of time who then returns to what their full-time job is."
A lawyer for Vindman told media outlets on Feb. 7  that Vindman was fired from his position and was escorted from the White House premises. It came months after the former NSC official testified during a House Democrat-led impeachment inquiry and told a panel that he listened in on the July 25 phone call between Trump and Ukrainian President Volodymyr Zelensky, alleging that he thought Trump's requests of his counterpart were improper.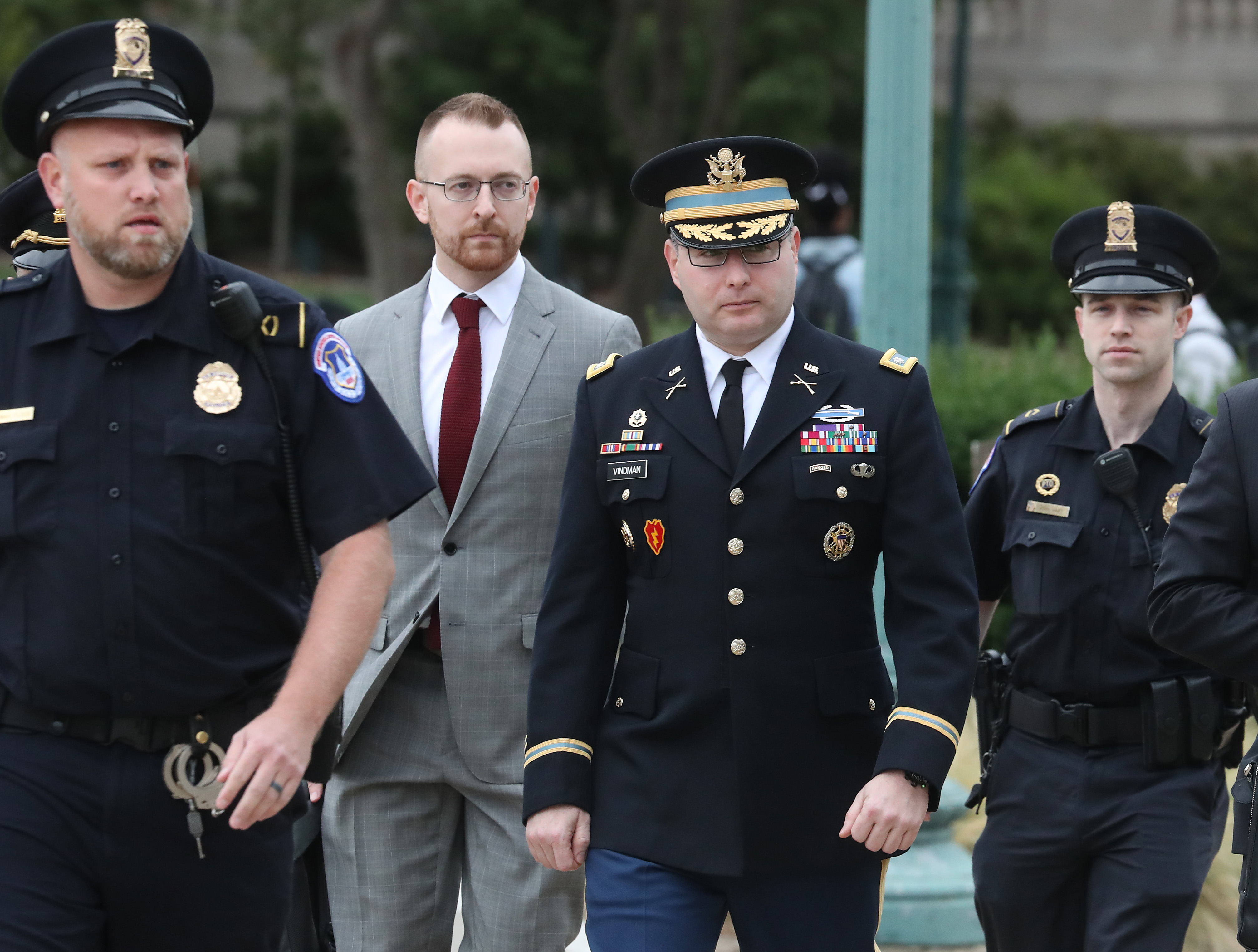 But later on in the inquiry, Vindman's former NSC boss, Tim Morrison, told the House Intelligence Committee that other staffers viewed Vindman as unreliable and prone to leaking information. Meanwhile, he confirmed Vindman didn't keep him "in the loop at all times" when asked by the Republican counsel. Vindman also did not immediately speak to Morrison about his concerns about the July 25 phone call, Morrison claimed.
Over the weekend, Trump sought to highlight Morrison's testimony, writing on social media that Vindman had "reported contents of my 'perfect' calls incorrectly, [and] was given a horrendous report by his superior, the man he reported to, who publicly stated that Vindman had problems with judgement, adhering to the chain of command and leaking information." The president's assertion was then disputed by Vindman's lawyer.
Sondland, through his lawyer on Friday, confirmed that he would be recalled from his position "effective immediately." However, Sondland was far more effusive than Vindman, saying that he was happy to have served as Trump's U.S. ambassador to the European Union.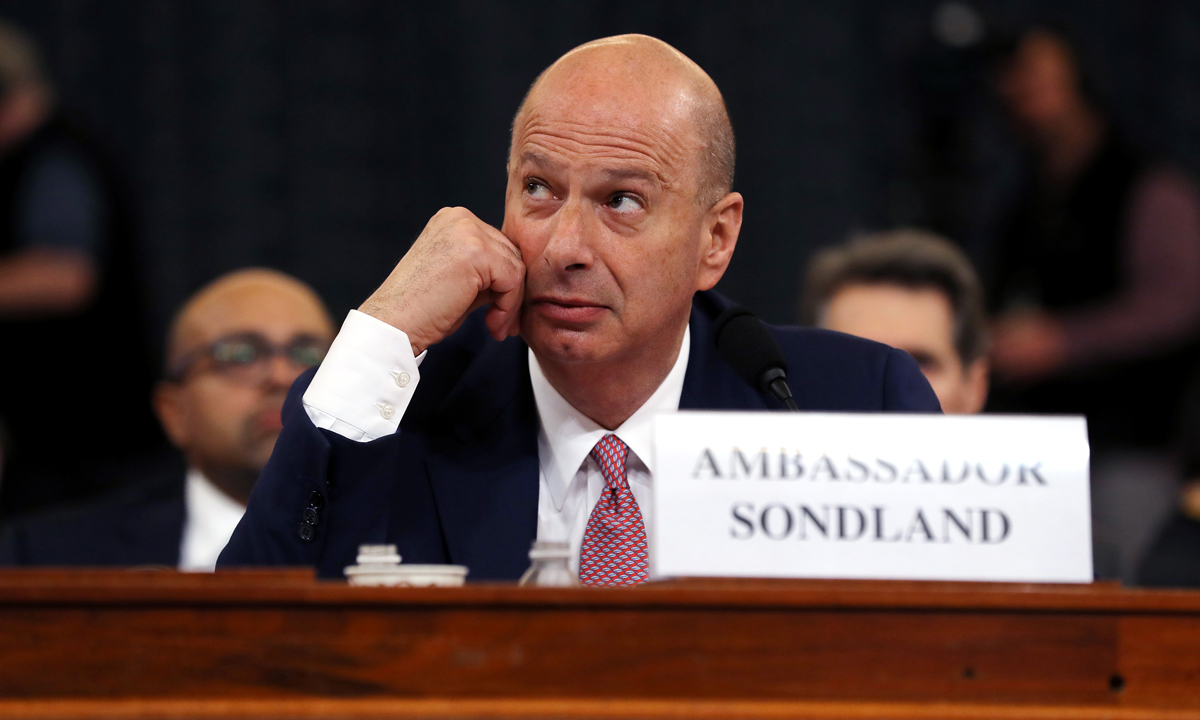 "He wrote a big check to the inauguration but wasn't really there before the president improbably, unsurprisingly, won, for people like that," Conway said of Sondland in the Fox interview, adding that it was "nice" of Trump to provide Sondland the ambassador "post in the first place."
Sondland had donated $1 million to the president's inauguration committee.
The White House personnel changes came just two days after the GOP-controlled Senate acquitted Trump on abuse of power and obstruction of Congress impeachment charges in a mostly party-line vote.