The Australian government has extended flood disaster support payments to more flood-stricken areas in New South Wales (NSW) as clean-up activities in the state continue.
Residents in eight additional local areas, including Cumberland, Mid Coast, Muswellbrook, Nambucca, Newcastle, Port Stephens, Randwick and Warren, can now apply for the tax-free support payments of up to $1,000, bringing the total number of eligible council regions to 37.
Federal Emergency Management Minister Murray Watt said the government would continue to provide support as the extent of the damage was revealed.
"This funding will help to provide for immediate needs, including temporary accommodation, food and clothing," he said.
In addition, Prime Minister Anthony Albanese said the federal and NSW governments were working closely together to support flood victims and had made more than $514 million (about US$348 million) in support payments to over 600,000 impacted residents in the state.
"We want to work with all states and territories when disaster strikes because we know that it's a long road back for people who are suffering through the current period," he told reporters in Sydney.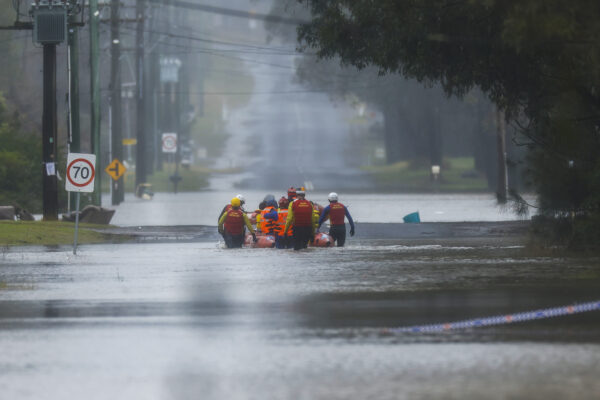 Also, on July 12, a support package jointly funded by the NSW and federal governments was announced, which included $80 million for clean-up activities and grants of up to $75,000 for primary producers and up to $50,000 for small businesses and not-for-profit organisations impacted by the floods.
Meanwhile, NSW Premier Dominic Perrottet said an independent review of the state's preparedness for floods in February and March would be released by the end of July.
"There's no doubt these events are becoming more prevalent," he said.
"A lot of (the review) will focus on the immediate response to these disasters, but there's no doubt there will be a medium to long-term focus."
Preliminary Discussions on Relocating Residents in Flooded Areas
On the issue of relocating residents in flood-prone areas, including Lismore in northern NSW, the prime minister said the state and federal governments had held preliminary discussions with informal talks about planning.
"I don't think we've had a discussion about relocating the whole of Lismore," he said.
At the same time, Perrottet said his government would try to avoid "mistakes of the past" in allowing real estate development projects on floodplains.
Meanwhile, tens of thousands of evacuated residents have returned home to assess the damage and clean up their premises with the help of NSW State Emergency Service, Fire and Rescue and the Australian Defence Force.
On July 12, many social housing tenants, who had to move out after severe floods damaged their homes in February, were able to return to their properties.
The NSW government said 73 buildings had been repaired and were ready for residents to settle in.