More details on the man accused of killing a woman after plowing his Dodge Challenger through a group of protesters in Charlottesville, Virginia, have been released.
"He was very infatuated with the Nazis, with Adolf Hitler," his high school teacher, Derek Weimer, told Cincinnati's WPCO.
James Fields Jr. had an interest in history, namely with "German military history and World War II. But, he was pretty infatuated with that stuff," Weimer told the station.
Weimer described him as respectful of others, but had "radical ideas" on race.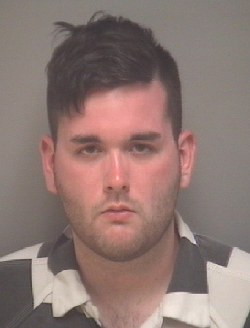 "I developed a good rapport with him and used that rapport to constantly try to steer him away from those beliefs to show clear examples—why that thinking is wrong, why their beliefs were evil, you know, things like that," Weimer told WCPO, adding that he was on antipsychotic medication.
The 20-year-old was charged with second-degree murder and a slew of other charges.
Meanwhile, a new video angle of the incident emerged and was posted on YouTube (warning: disturbing), showing the Challenger hitting the group of people, sending bodies into the air. Then, immediately after the collision, a group of bat-wielding people gather around the vehicle and start hitting it. That's before the driver backs up at high speed, knocking several of them to the ground.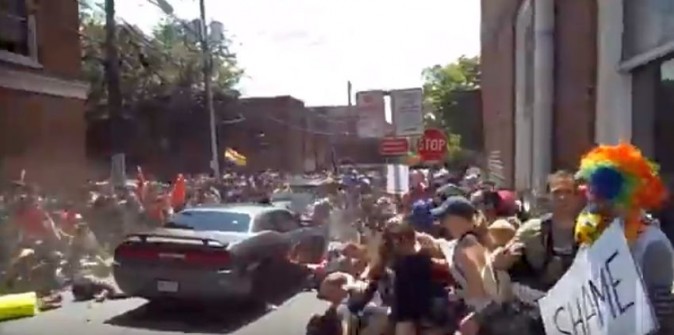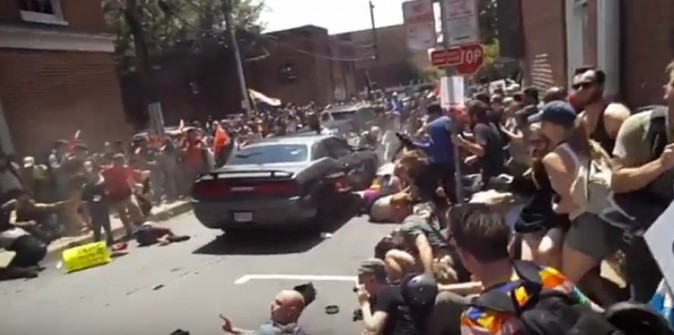 Photos uploaded to the New York Daily News and other websites appear to show Fields holding a shield with the Vanguard America logo. The organization, on Twitter, denied he's a member.
News outlets on Sunday reported that the lone fatality in the car crash was a woman, 32-year-old Heather Heyer, who worked as a paralegal.
"She was there with her friends and she was trying to simply cross the street as the movement was breaking up that day and she was plowed down by a young man who was intent on spreading hate and thought hate would fix the world," Heyer's mother, Susan Bro, told NBC News.