Further travel restrictions will be announced "relatively soon" to prevent coronavirus from spreading,  Transportation Security Administration (TSA) chief David Pekoske said on March 3.
Speaking to the U.S. Senate Appropriations Committee's homeland security panel, Pekoske did not identify which countries the restrictions may apply to, but confirmed that there "will be additional countries."
"I'm sure, as we continue to work with the task force, and I think those announcements will be relatively soon," he said.
Pekoske said carriers will question passengers on their way to the United States and check their passports to ensure they have not traveled to China or Iran in the past 14 days. Then, passengers entering the United States at the gate will also be screened.
U.S. citizens who have been to either of these countries in the past two weeks can only arrive at one of 11 airports across the country for a health checkup.
Non-U.S. citizens who have been to these two restricted countries will not be permitted to enter the country. Pekoske added that "not a large number" of these passengers have been denied entry.
Earlier on March 3, President Donald Trump told reporters that his administration will be making "additional decisions" regarding further travel restrictions on other countries hit hard by the coronavirus and hinted that his administration was considering adding Japan to the list of countries that face travel restrictions.
"We're watching Italy very closely, South Korea very closely, even Japan very closely," he said. "And we'll make the right determination at the right time. We've cut it off, as you know, with numerous other countries. They are the hot spots right now."
Vice President Mike Pence, who Trump named leader of the coronavirus task force in February, has also announced "100 percent" travel screenings for passengers on direct flights from certain regions of Italy and South Korea, where the coronavirus has spread widely.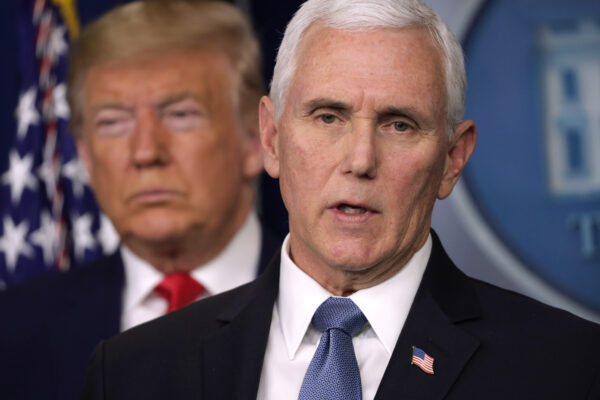 The Trump administration also raised the travel warning level 4, the highest level, regarding travel to affected areas of Italy, including Lombardy and Veneto, and Daegu in South Korea.
Coronavirus, which causes the disease COVID-19, has so far infected people in more than 74 countries since it was first identified in the Chinese city of Wuhan in December last year. However, the Chinese regime has reportedly confirmed fewer novel coronavirus diagnoses throughout the country in a bid to make it seem as though the outbreak is leveling off.
There are now 128 confirmed cases of the coronavirus in the United States and nine deaths, all in Washington state.
According to the World Health Organization, COVID-19 can be caught via people who have the infection and is spread through small droplets from the nose or mouth when a person with COVID-19 coughs or exhales.
These droplets land on objects and surfaces around the person. Other people then catch COVID-19 by touching these objects or surfaces, then touching their eyes, nose, or mouth.
People can also catch COVID-19 if they breathe in droplets from a person with COVID-19 who coughs out or exhales droplets. They advise staying more than 1 meter (3 feet) away from a person who is sick.