Liberal MP Dave Sharma has said that Australia's intelligence agencies should tap into the country's sizeable ethnic Chinese communities in the fight against foreign interference and intimidation from Beijing.
In a brief published by the pro-Beijing China Matters policy institute, Sharma said Chinese Australians should be harnessed as "assets."
"Our security agencies need to better engage Australia's Chinese communities. These communities need to be aware of vulnerabilities and alert to attempts to recruit them, and the agencies need their assistance and cooperation in mapping such activities," he wrote.
To achieve this security agencies would need to recruit Chinese Australians and more Mandarin speakers. "This will require a new approach to security clearances," Sharma said.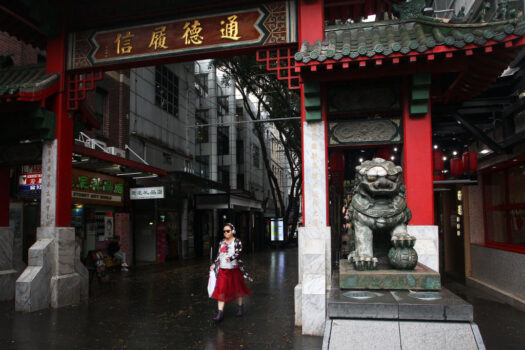 The need for homegrown China analysts has become critical, according to experts from the Australian Strategic Policy Institute and La Trobe University.
International relations expert Euan Graham warned that expertise on the Chinese Communist Party (CCP) was spread "dangerously thin."
"Unless we understand the [Chinese Communist] Party's objectives, how its leaders think and make decisions, our policies are likely to come up short. Australia must develop the intellectual acumen to see the world through China's leaders' eyes to manage the relationship on its own terms," he wrote.
Australia's ethnic Chinese community stands at over 1.2 million and accounts for around 5 percent of the total population, according to the 2016 Census.
The CCP sees overseas Chinese as potentially easy targets for influence and has long run a targeted campaign aimed at the diaspora.
Some members of the community including John Zhang and Duong Di Sanh are being investigated (and in Duong's case charged) by federal law enforcement for preparing to engage in foreign interference activities.
Meanwhile, the head of the Australian Security and Intelligence Organisation (ASIO) and Acting Immigration Minister Alan Tudge have both warned about the vulnerabilities of the community.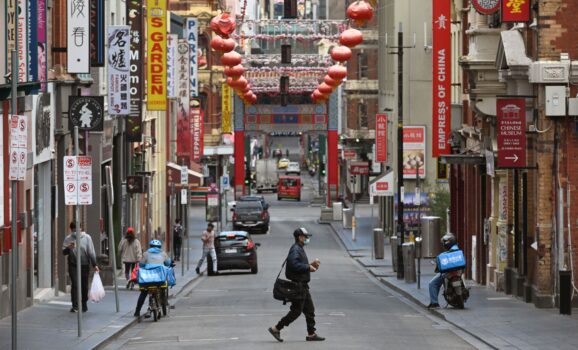 Last week, a report from Australia's peak intelligence body the Office of National Intelligence highlighted the extent of this vulnerability, finding that two-thirds of Australia's Chinese-language digital news media was controlled by the CCP.
Around the same time these revelations have been emerging, the Australian government has ramped up engagement with the community, holding regular press conferences and mailing Chinese-language press releases to Chinese media.
Minister Tudge has also rolled out changes to the citizenship test and English-language training for new migrants to improve assimilation.
Sharma said successful engagement with the Chinese community could emulate the actions undertaken by the Islamic community to fend off the potential radicalisation of young Muslims.
Sharma did not advocate for completely severing ties with the CCP.
His views stand in stark contrast to Liberal Senators Concetta Fierravanti-Wells and Eric Abetz who have taken a tougher stance on the CCP.
Fierravanti-Wells has called for the communist regime to pay Australia reparations for the economic damage caused by the COVID-19 outbreak.
The reparations could be paid via tariffs or the seizure of assets owned by Chinese state-owned (and not private) entities.