Queensland and Western Australia will further ease border restrictions for visitors from Monday, according to updates from decisions made on Sunday morning.
Over the Christmas period, Australia's states and territories reintroduced various travel restrictions in response to a CCP (Chinese Communist Party) virus outbreak in the suburbs of Sydney's Northern Beaches, followed by, in Brisbane, a hotel cleaner contracting the highly infectious UK variant of the CCP virus, also known as coronavirus.
Below are the latest rules for each jurisdiction as of 2 p.m. Sunday, although things may change depending on how states and territories react to the new CCP virus case detected in Perth on Sunday afternoon that has triggered a snap five-day lockdown for metropolitan Perth and two neighbouring regions.
Western Australia's Premier Mark McGowan says a man in his 20s returned a positive test for the highly contagious UK variant overnight after working at the Sheraton Four Points state quarantine facility in Perth's CBD.
"I have recommended [other states and territories] put a stop to any travel from WA as an extra precautionary measure," McGowan told reporters during an emergency press briefing.
Queensland
From 1 a.m. on Feb. 1, NSW travellers will be free to enter Queensland without having to quarantine. No other regions across the country have been declared as hotspots.
This comes a year after the Queensland government first implemented a hard border in its COVID-19 response. It was the first state to do so, a decision not encouraged by national cabinet.
Western Australia
The WA government from 12.01 a.m. on Monday will allow Queenslanders to enter without having to quarantine. On Feb. 5, Victorians will also be granted quarantine-free access.
However, WA still classifies NSW as "low risk" and travellers from the state will have to quarantine for 14 days.
All travellers must install the state's G2G contact tracing app upon entry.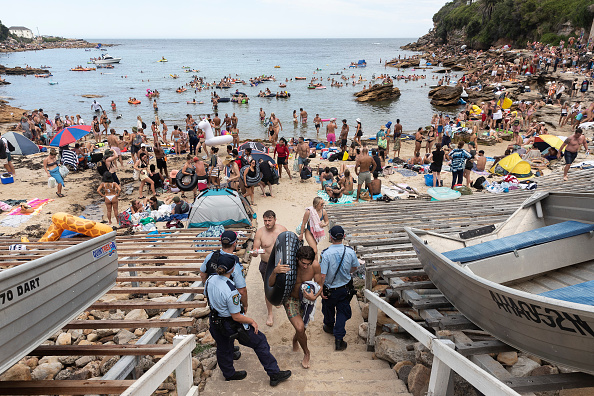 Victoria
The Victorian government's traffic light permit system remains in place for all arrivals.
Sydney's Cumberland area is the only "orange zone" in the country, while all others are green.
If granted access to the state, visitors must get tested within 72 hours and not leave self-isolation until their results come back negative.
Southern Australia
Travellers from Greater Sydney may now enter the Festival State but must get tested within 24 hours of arriving and self-isolate until they receive a negative result. They must also undergo repeat tests on days five and 12.
This ruling applies to anyone who has been in Greater Sydney since Jan. 17.
SA police also require everyone to complete a cross border registration form seven days prior to entering the state.
Northern Territory
Similar to SA, visitors to the Northern Territory will require a permit to enter.
The territory still lists nine Sydney Local Government Areas as hotspots. Anyone travellers from those areas must go into mandatory quarantine for 14 days, according to the last government update on Jan. 12.
Tasmania
Within three days of arrival, visitors must register for the state's e-Travel permit. All Australia is now deemed by the state as low risk, meaning that quarantine is not required.
Australia Capital Territory
The ACT has no border restrictions after declassifying Sydney's Cumberland region as a hotspot on Friday.
New South Wales
There are no limits for interstate travellers arriving to NSW.
The state has had two weeks of no locally acquired CCP virus cases. Meanwhile, Queensland has recorded a period of 17 days without new locally transmitted cases.
According to the state's data, NSW's latest COVID-19 death occurred on Dec. 28. The male victim in his 70s had shaken off the virus after being infected nine months ago. But doctors said his cause of death was "respiratory complications" related to his earlier COVID-19 infection.
Except for travellers from New Zealand, Australia has limited international travel both to and from Australia for almost a year, with no end to the travel caps in sight just yet.
Australia's Department of Health Secretary Brenden Murphy has said that international travel may not return to normal until next year.
The Morrison government reinstated a travel bubble arrangement with New Zealand on Sunday after pausing travel for most of this week after authorities in Auckland recorded a case of community transmission of the South African COVID-19 strain.
AAP contributed to this report.