Health agencies in four U.S. states are now reportedly offering monkeypox vaccines only to at-risk close contacts as a new step in the country's response to a string of outbreaks that has so far seen 13 cases in America and between 200 to 400 cases globally.
The Bavarian Nordic-made Jynneos monkeypox vaccine is currently being offered in a limited scope to those at-risk close contact cases, mostly laboratory and healthcare workers, in Colorado, Massachusetts, Virginia, and Washington, CBS reported.
Monkeypox is a mild viral infection considered endemic to several African countries and related to smallpox. But its emergence in countries where the virus doesn't usually spread has raised concerns. U.S. cases have been discovered in California, Florida, Massachusetts, New York, Utah, Virginia, and Washington state.
"Vaccine is typically only used if we are concerned about a higher risk type of exposure. Not everyone who is assessed as a contact receives vaccine, because we know that monkeypox is not as easily transmissible as other viruses like COVID-19," said Dr. Julia Murphy, a public health veterinarian for the Virginia Department of Health, in a statement to CBS News.
The World Health Organization (WHO) said Friday it is investigating about 200 cases of monkeypox in 20 countries where it is usually extremely rare. Another 100 suspected cases are also being investigated, said Maria Van Kerkhove, the WHO's COVID-19 technical lead, according to CNBC.
Dr. Sylvie Briand, WHO's director of pandemic and epidemic diseases, said that while the disease is likely containable, she expected more cases in the future, according to The Associated Press.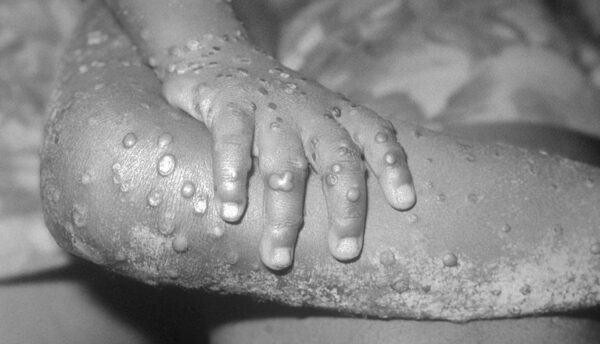 Doses of the vaccine are already on their way to states from the federal government's stockpile, with a spokesperson for Colorado's health department telling CBS they received their shipment Friday morning.
The U.S. Centers for Disease Control and Prevention (CDC) on Friday published recommendations by its group of independent experts for the use of the vaccine in its Morbidity and Mortality Weekly Report.
Jynneos was approved in the United States in 2019 to prevent smallpox and monkeypox in high-risk adults aged 18 and older.
Officials said there were over 100 million doses of an older smallpox vaccine called ACAM2000, made by Emergent BioSolutions, which has significant side effects, Reuters reported.