Mongolians Beaten After Protesting Land Seizure
July 26, 2011 12:36 am Last Updated: October 1, 2015 4:07 pm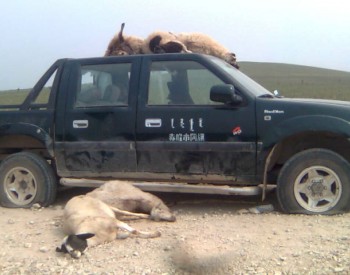 Over a dozen Mongolians were hospitalized last week after being beaten by thugs hired by a Chinese millionaire who was trying to take over their land, according to a rights group.
The protest took place in Inner Mongolia's Bairin Right Banner on July 18, according to the Southern Mongolia Human Rights Information Center. Over 1,000 herders had gathered to resist the efforts of a business known as Sui from taking over a large portion of their grazing land.
Sui had enlisted the help of hundreds of Chinese to intimidate locals and kill their livestock with heavy vehicles and bulldozers, the group said.
Locals clashed with the hired militia and dozens were beaten in the melee.
In response, communist authorities dispatched 300 riot police to crack down on the protest. It is unclear whose interests the police were defending, but the Southern Mongolian Human Rights Information Center quotes locals who said, "We must stand up to defend our human rights rather than being silently killed by the Chinese army."
The initial protest was triggered when one man, Mr. Baatar, was reportedly "brutally beaten" while tending his sheep on the morning of July 18, sustaining a broken skull and brain injuries. He was taken to the hospital where he remains in critical condition.
After that, his peers came out in large numbers to protest.
An online appeal letter sets out the grievances of local Mongolian herders. "After the death of Mr. Mergen that ignited the large-scale protests in May, this is another serious case in which again Mongolian herders risked their lives for defending their land," the letter said.
"We have been impoverished; we have lost our lands to the Chinese; we have been plundered of our natural resources; our livestock are perishing; many of us have become homeless on our own lands. We are treated with no dignity. We must stand up to defend our human rights rather than be silently killed by the Chinese army."
Bairin Right Banner has more than 80,000 Mongolians, most of whom are herders. Some in the region are now calling for a "long-term, large-scale, nonviolent resistance movement" to defend their rights against Chinese encroachment.