A hidden danger revealed by concerned mothers has many parents freaking out.
A mom's post on Facebook warned other parents that their children's sippy cups may contain a hidden health risk.
"My friend Simon O'kanada wondered why his son was always sick. He broke the anti-spill top of his 'Tommee Tippee' bottle and discovered mold inside the mouthpiece," wrote mom Marie-Pier L'Hostie in her Facebook post.
"It doesn't wash and can't be seen unless it is broken open." 
The post went viral, thanks to other moms sharing it and imploring their friends to pay attention to the warning.
Many responded to the post showing pictures of their own sippy cups with mold on the lids.
The mold appears to build up inside the anti-spill tops of not only Tommee Tippee cups, but also other brands. Parents wouldn't know about it unless they break open the piece.
Tommee Tippee has responded to the viral post, saying they are "actively working" on the issue.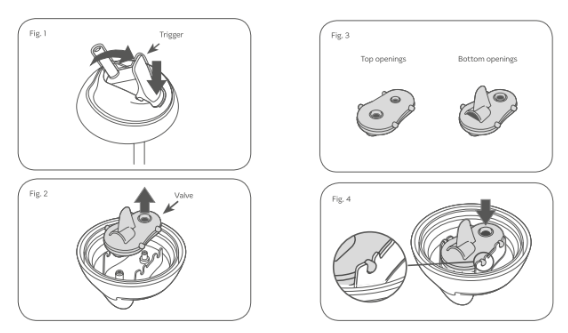 The company also told parents that there is a proper way to clean the cups, including the tops (pdf).
"We learned, as a result of posts, that some people were not satisfied with the result of the sippy valves used in our sippy cups: We apologize for the inconvenience and we assure you that we are actively working on the subject," they wrote on Facebook.
The company later told Buzzfeed in a statement that they are releasing a new cup and discontinuing the old style.