A man has been arrested and charged with attempted abduction after he allegedly grabbed a 5-year-old girl at a mall in West Virginia on April 1.
Police alleged Mohamed Fathy Hussein Zayan, 54, from Egypt grabbed the young girl by the hair and attempted to pull her away inside the Old Navy store at the Huntington Mall just after 6 p.m.
The victim, who was not identified, then dropped to the floor with the suspect still trying to pull her away, reported WSAZ, citing the criminal complaint.
On 4-1-19 at approximately 6:17 PM a call was made to Cabell County 911 from a female inside the Huntington Mall. The…
When she saw what was happening, the girl's mother said she pulled out a handgun and the suspect left the store and went into the mall, according to a statement from the Barboursville Police Department.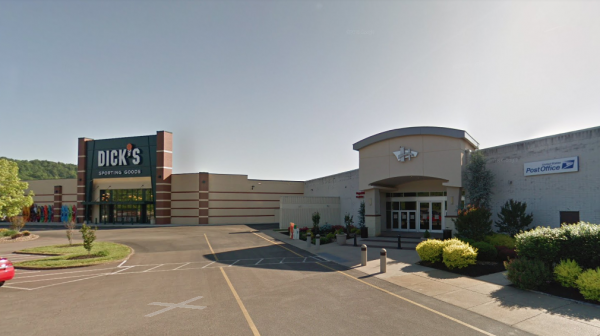 The mother promptly alerted mall security, who spotted Zayan near the food court and took him into custody. Officers from the Cabell County Sheriff's Department also responded to the incident.
According to jail records, Zayan is currently being held on a $200,000 cash bond. A magistrate said he will need to surrender his passport and stay in West Virginia, according to WSAZ.
An Egyptian man has been arrested and charged with attempted abduction after a mom said he tried to grab her 5-year-old daughter at the Huntington Mall.

由 WOWK 13 NEWS 发布于 2019年4月2日周二
Police said they are currently investigating the incident.
"At this point in the investigation, detectives believe this was an isolated incident that was quickly controlled and no further danger to the public exists," police said in the statement.
Another Kidnapper Faced with a Gun
In another case of alleged kidnapping in 2017, a Missouri grandmother thwarted a suspect's attempt to abduct her with a gun.
Diane McIntire told WQAD that she pulled up at a mall parking lot to do some shopping when a man appeared by her door with a large butcher knife.
"I did not even see it at first, that's how quickly he was in my space. I kicked him in his chest, pushed him back. I felt the knife cut right below my elbow," McIntire told the news station.
The suspect, Floyd May, 61, then forced her to drive her truck for about 20 minutes. What May didn't know was that McIntire had a concealed carry permit and a Glock 380 handgun in the console of her truck.
He then ordered her to pull into a gravel parking lot near Port Byron, and she knew she would likely soon get an opportunity to get her weapon.
"I knew I would live or die right there. He did tell me in the drive, if the police come up behind us, that we were both going to die that day," she told the news station.
She continued, "He got out of the truck and the butcher knife fell onto the ground and he got out to pick up the knife, I opened the console and grabbed my pistol. I went ahead and got out of the truck. I had the gun at his chest, and I told him do not come near me."
"I said, if you come near, me, I'm going to shoot you."
Floyd May, with knife in hand, kidnapped Diane McIntire from the parking lot of SouthPark Mall on Sunday. Little did he know she had a concealed carry permit and a handgun in the console of her truck…

由 WQAD 发布于 2017年10月13日周五
The 61-year-old suspect then escaped to a nearby house. That was when the grandmother fled on her truck to a hospital and called the police.
The grandmother, who needed 24 stitches for the cut on her arm, said she tried to keep calm when May was in her truck.
"He said he had just 'got out,' I believe it was a mental institution, and he'd been living under a bridge for the past two weeks. And, he told me he did prison time and stabbed a man in prison," McIntire said.
May was subsequently arrested and charged with several felonies, including aggravated kidnapping and battery.
The brave grandmother said she has had her conceal carry permit for about three years, the news website reported.
"I have a family, I have a life. I want to live. I have grandchildren. My thought at that point was to live to see another day," she said.