A U.K. mother has shared the heartbreak of losing her baby son, Eric, after he apparently died while she was using a common product: a baby sling.
Marianne Matthews said she purchased a fabric baby sling and had the thought that holding the baby against her chest was the safest place for him to be.
On that fateful day, Eric was being fussy, and she decided to take him for a walk. According to Kidspot, she bought her sling online, but it came with little instructions on how to use it.
Matthews said she consulted a "parenting manual that advised that he would be safest against her chest."
After the short walk, Matthews said that she noticed that her son had blood coming from his nose and wasn't breathing.
"Everything happened so quickly and quietly I didn't realize that something was very wrong. He had either choked or got into difficulties. By the time I got back, he had stopped breathing," she recalled.
The new mother called emergency services before the child was taken to the hospital. However, according to her, "Eric never regained consciousness."
Following an investigation, the woman said all the baby books said that the child should be held against her chest, which would be the safest area for the child.
"The dangers of slings were not mentioned in the antenatal classes we attended, or in any of the baby books we read," she told Kidspot, adding that "you never think these kinds of tragedies are something that will happen to you."
Now, she is warning other parents to be cautious around baby slings, which have grown in popularity over the past several years.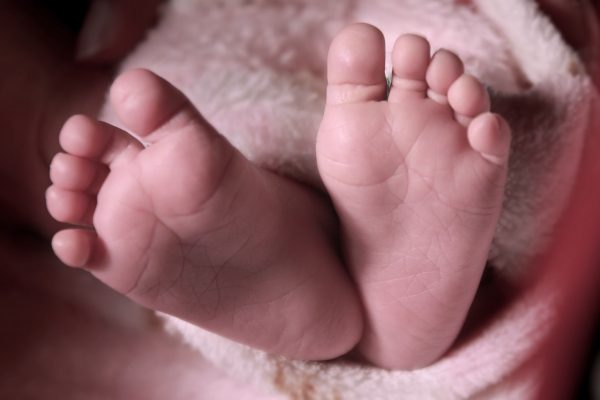 She called on them to not "be tempted to multi-task by feeding a baby in a sling and check for safety standards and warnings before choosing a product."
"The part that concerns me most is that some slings are marketed as 'breastfeeding slings,'" she told the outlet.
In the case, the coroner, Dr. Richard Brittan, said, "Eric Matthews died from the consequences of a cardiac arrest which on the balance of probabilities resulted from asphyxia whilst being carried in a sling. There is nothing to suggest that the use of the sling was inappropriate or incorrect," according to The Guardian.
Now, the Royal Society for the Prevention of Accidents (RoSPA) has guidance on how suffocation can occur.
"A sling's fabric can press against a baby's nose and mouth, blocking the baby's airways and causing suffocation. Secondly, there are risks when softer slings are used if the baby is cradled in a curved position, nestling below the parent's chest or near their stomach. Babies do not have strong neck control, which means that their heads are more likely to flop forward, which can restrict their ability to breathe," the organization wrote.
According to Parents magazine, the U.S. Consumer Product Safety Commission (CPSC) issued a warning about the use of baby slings in 2010 after there were multiple sling-related deaths.
The agency said that there were 17 fatalities and more than 140 non-fatal incidents in relation baby slings between January 2003 and September 2016.