A Delaware mother is hoping a photo of her deceased son will raise awareness about the opioid epidemic ravaging communities and families across the United States.
Nora Sheehan said her son, Andrew Jugler, died in October after overdosing on powerful synthetic opioid fentanyl.
She shared a photo of her identifying his body in the morgue.
"Holding my dead son in my arms, this is the picture of addiction," she said of her son, as reported by SWNS via Fox News. "This is what happens."
(Warning: One of the photos below depicts her son's dead body in the morgue, and it might be disturbing to some viewers.)
After struggling with addiction since 2010, Sheehan added, her son finally succumbed to his demons. She said he first started taking OxyContin before getting high on heroin and later fentanyl.
Due to his drug problem, Jugler went to live in the woods in Maryland and served jail time for breaking and entering, she added.
"I hope that sharing this image will impact addicts but mainly I hope the rest of us stop walking around blindly," she was quoted by Fox as saying.
"I never thought heroin and fentanyl were as prevalent in my community as they are. It's an epidemic. A lot of us just don't care until it comes into our lives."
Sheehan's family isn't alone in their grief. Over 70,000 people overdosed in the U.S. in 2017, said the U.S. Centers for Disease Control and Prevention (CDC).
Among opioids, fentanyl was the No. 1 top killer, health officials have said.
"I couldn't grieve until I saw him," Sheehan said of her son's passing, adding that she didn't see him for two days after he died.
"Until then I had been holding out hope," she added. "They told me to prepare for the smell in the room, because his body had been outside for a while in the hot weather. That was the farthest thing from my mind. I wanted to hold him and hug him one last time."
Sheehan added that she never thought her son "wanted to die."
"But the combination of drugs he took that last time, he would have never survived," she continued.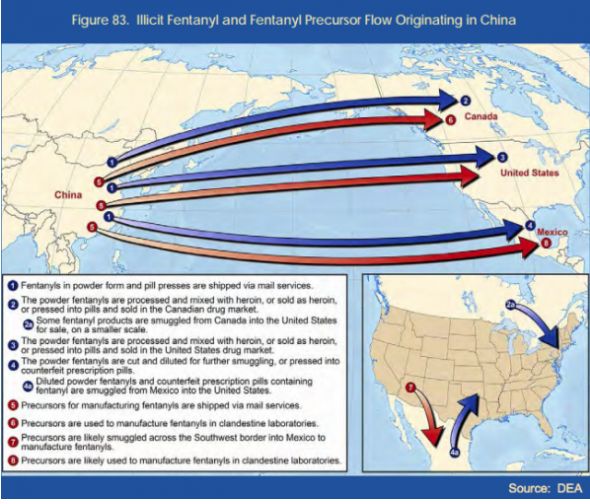 She said: "For years I would lay in bed at night and worry about where he was sleeping. When he moved to the woods I asked him if I could buy him a new tent or a new sleeping bag but he refused. I begged him to come home," The Mirror reported.
"While I was trying to drive Andrew to a detox center in September he opened the door while my car was going 60 mph as if to throw himself out," she said. "I stopped the car and started screaming. I asked him in that moment where he wanted to be buried."
The grieving mom organized a memorial and invited some of her son's homeless friends. Members of the community gave out pizza and hygiene products.
Fentanyl Deaths
In August, President Donald Trump urged the Senate to pass a measure to stop synthetic opioid drugs such as fentanyl from being transported into the United States via the U.S. Postal Service system.
"It is outrageous that Poisonous Synthetic Heroin Fentanyl comes pouring into the U.S. Postal System from China," he wrote on Aug. 20.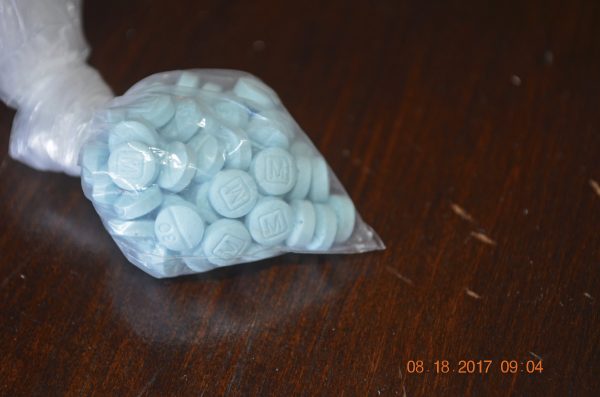 The shipment of fentanyl from China to the U.S. is "almost a form of warfare," Trump said in August.
"In China, you have some pretty big companies sending that garbage and killing our people," Trump said at the time.
More than 71,500 Americans have died of a drug overdose in 2017, according to data released the U.S. Centers for Disease Control and Prevention.
The majority—or least 68 percent—of those deaths could be attributed to opioids such as fentanyl.