In the early summer of 2020, Vera Lindner watched in shock and bewilderment as her teenage daughter and her friends persuaded each other they were all transgender, except for one girl who identified as bisexual.
The girls dared one another to use male names and pronouns that summer, she said, and by August, her daughter told Lindner she was "trans."
Realizing something was wrong, Lindner decided to research the transgender movement. She read Abigail Shrier's "Irreversible Damage" and witnessed the same phenomenon described in the book unfold at home: an "epidemic of teenage girls … rushing to hormones and surgeries," according to Shrier.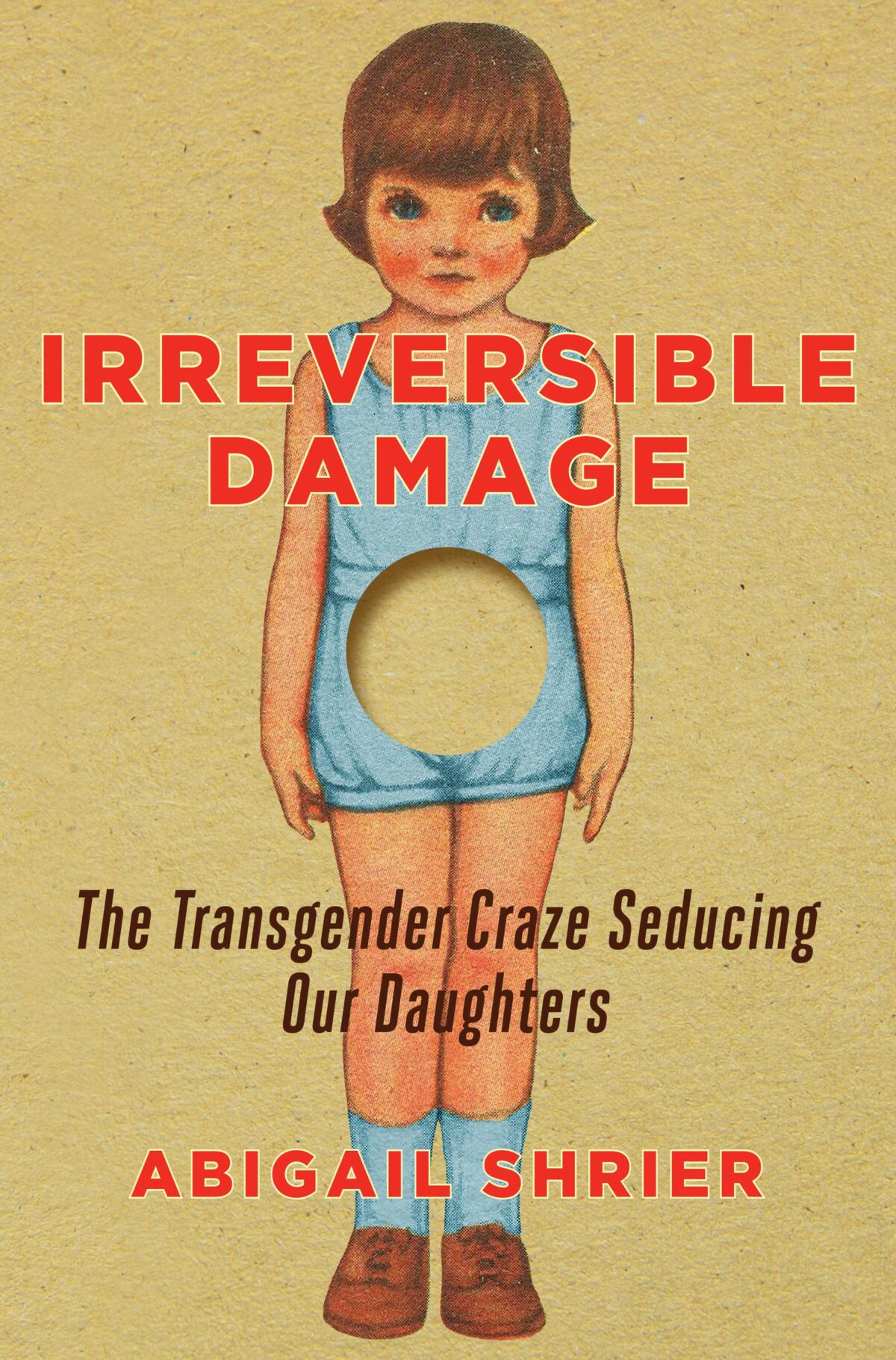 "I watched front and center as a mother," Lindner told The Epoch Times. "I was watching in real time the social contagion that Abigail Shrier talks about."
With some experience in filmmaking, Lindner embarked on the idea of producing a documentary. After two years of researching medical studies and weighing "gender-affirming" and "gender-critical" narratives, Lindner has produced a feature-length documentary, "Affirmation Generation: The Lies of Transgender Medicine," which is set to premiere in mid-November. The trailer was released on Sept. 6.
The documentary features six people—three men and three women—who are "detransitioners," a term used to describe people who transitioned from their natural sex but then regretted it. These individuals sought medical help for gender dysphoria, a sense that their gender identity didn't match their biological sex, but were irreversibly harmed by doctor-prescribed gender-affirming care, Lindner said.
Stephanie's Story
Lindner, who refers to her daughter by the pseudonym Stephanie to protect her identity out of fear of retaliation, said she is a gifted artist and high-functioning autistic child.
From kindergarten until her gender identity crisis, Stephanie had performed well in the Los Angeles Unified School District.
"She was always the teacher's pet, except for a math teacher who said she was 'distracted.' Everybody loved her, and she really flew under the radar as being autistic and ADD [attention deficit disorder]—two very serious diagnoses—until she was 14," Lindner said.
Many people who've been diagnosed with Asperger's syndrome are "gifted people who really contribute so much to culture and civilization," but because autistic children tend to obsess over things, many of them have fallen prey to the push for "gender fluidity," she said.
"It just occupies their minds," she said. "They don't think about anything else. They don't think about any other interests. They're so singularly focused on gender, gender, gender, 24/7.
"This is also something I watched firsthand with the friends of my daughter. They were all on the spectrum. They were all neurodivergent."
When Stephanie was in sixth grade, she joined a Genders and Sexualities Alliance (GSA) club, formerly known as Gay-Straight Alliance clubs, which met during lunchtime at her school. These clubs are encouraged by groups such as the American Civil Liberties Union and Planned Parenthood.
"They were recruiting sixth graders with doughnuts," Lindner said.
All public schools are mandated by the Department of Education to treat GSA clubs the same as other clubs under the Equal Access Act.
Lindner was under the impression that the GSA would teach her daughter tolerance and compassion toward gay, lesbian, and bisexual people, but later found out students were taught controversial transgender and gender fluidity ideology using the "Genderbread Person" model. The lesson asks students to rate themselves on "woman-ness" and "man-ness," and whether they are more attracted to males or females. It also suggests "infinite possible" gender identities such as two-spirit, genderqueer, and genderless, and gender expressions such as butch, femme, androgynous, gender neutral, and hyper masculine. Additionally, the model lists "intersex" as a biological sex.

(Screenshot via Genderbread.org)
'Gender-Affirming' Care
When Stephanie identified as transgender, Lindner took her to a therapist, who "immediately advised" Stephanie to call her parents' health insurance company to ask if she was eligible to take testosterone, without exploratory questions into past trauma, Lindner said.
"She was 14!" Lindner said. "She was at the height of a mental health crisis caused by the gender ideology in the schools."
Lindner then made a life-altering decision of her own. She dissuaded Stephanie from jumping too hastily toward gender transition and pulled her out of public school in Los Angeles. The Lindner family moved to a quiet mountainside community, where Stephanie now attends private school.
Stephanie has since abandoned the idea of gender transitioning, Lindner said.
While the transgender community celebrates children who transition, those who get cold feet and detransition most often get the cold shoulder from the same trans activists who once embraced them, she said.
"When they detransition, the community shuns them and pours hatred on them," Lindner said. "They are the failed experiments. They're the experiments that didn't stick with the program."
Lindner said the intent of her film is to show detransitioners' physical and psychological pain as a "visceral" human interest story and show the truth about what happens to those who regret their transitions, she said.
"By showing the stories of detransitioners, we hope to create a powerful, compelling documentary—essentially testimony of the medical harm," she said.
The medical industry and Big Pharma are creating "lifelong patients" out of a vulnerable group of people to consume their products, Lindner contends.
"It's all about a massive recruitment of patients for this uncontrolled medical experiment," she said.
The film also features doctors and experts who are critical of transgender ideology and oppose the transitioning of minors.
Fully mature adults, especially those over 25, should have the right to choose gender transition surgery, but minor children shouldn't be offered puberty blockers, cross-sex hormones, or surgery, Lindner said.
"As far as children are concerned, we parents are going to say, 'No! This is where we draw the line,'" she said. "Children are being trapped. I don't care what people who are 25 do. They can do whatever they want.
"I'm not talking about what adults do and what choices adults make. I'm talking about kids— preteens and teens—minors. This is unethical. It's just wrong."
In contrast, the Department of Health and Human Services (HHS) Office of Population Affairs released a document on March 31 titled "Gender-Affirming Care and Young People," endorsing gender-reassignment surgery and hormone treatment for minors. The National Child Traumatic Stress Network (NCTSN), under HHS, released a document that same day titled "Gender Affirming Care Is Trauma-Informed Care," which also promotes surgical procedures for minors.
"Providing gender-affirming care is neither child maltreatment nor malpractice," according to the NCTSN document.
However, a federal court on Aug. 26 struck down a Biden administration mandate that had forced doctors to perform medical procedures, including those related to gender transitions, against their religious beliefs.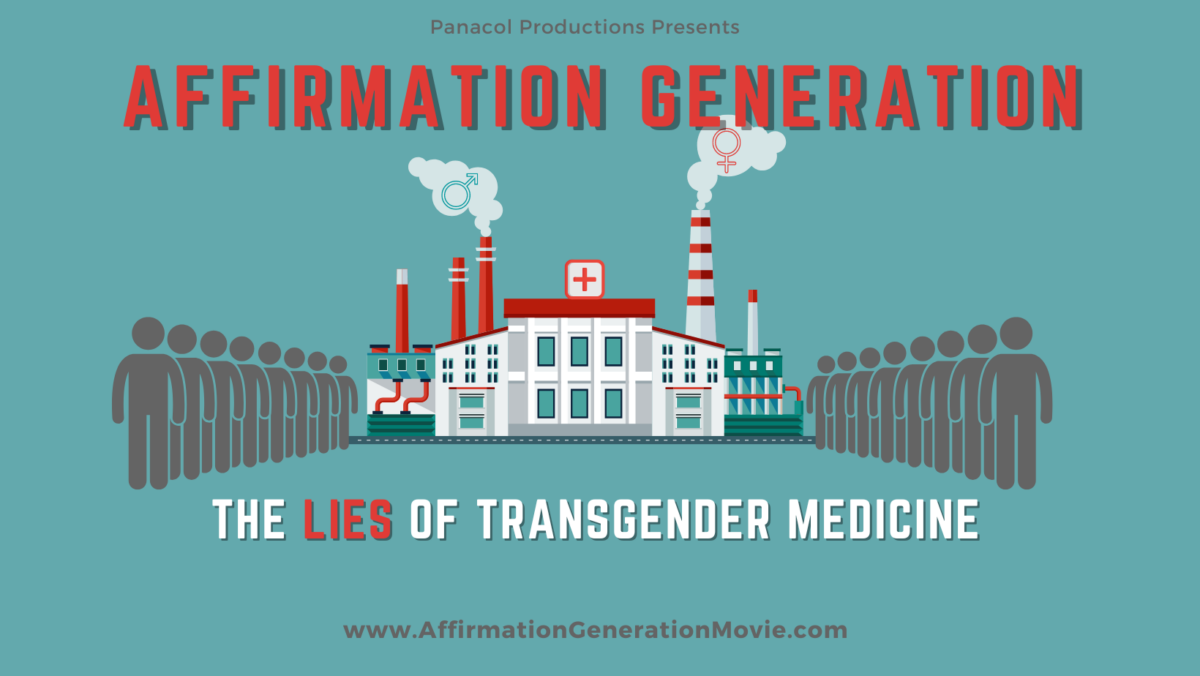 Challenging the Narrative
Lindner, who has worked in Hollywood for more than two decades, said entertainment is a creative industry that tends to attract people who are LGBT, autistic, or gifted. While she has embraced these people, she rejects transgenderism and any obsession with pronouns, believing they are harmful to the community.
"This is why my daughter is sort of listening to me, because I have the 'street cred' of somebody who really has been an incredible bonafide ally. I told her, this is all about monetization. It's all about profiting off the backs of these very vulnerable, confused people," she said.
A common tactic used by medical professionals, social workers, and trans activists is to tell parents that their son or daughter could commit suicide if they don't affirm their child's chosen new gender identity.
"This is a total lie," Lindner said. "In our film, we have a therapist who specializes in counseling detransitioners, and she says this is precisely the opposite."
Some researchers have, indeed, found an increased risk of suicide for those who went through with sexual reassignment procedures compared to those who didn't.
Parents of gender dysphoric children are scared and have been "bludgeoned into submission," Lindner said.
She urges more people to question the gender-affirming model of care and to consider the dire consequences for those who later decide to detransition.
"It's really important to me that the decision-makers watch these stories of detransitioners," she said, as she believes gender-affirming care for minors is outright "medical malpractice."
With the documentary still set to launch, Lindner is already thinking about a sequel focusing on ideologies being taught in schools.
She believes that transgender ideology is a form of "brainwashing" that alienates children from core values, such as honesty, truth, and the ability to trust their own perceptions.
"It's absolutely devastating. It's catastrophic. It's ruinous," she said. "The impetus to create this documentary was the lies that are being told to parents, the lies that the doctors and therapists say to children and parents and minors, and a whole ideology based on lies and deceptions and delusions."
The documentary will be available to watch on three platforms: YouTube, Vimeo, and the website AffirmationGenerationMovie.com.