A woman whose son was violently shaken and left him with permanent injuries said she is trying to keep her ex-boyfriend behind bars.
Bobby Rushing of Kentucky was sentenced to eight years in prison in 2018 for the shaking of 8-month-old Wyatt Hill, causing brain injuries, seizures, and blindness, 14News reported at the time.
"They tell us he'll never walk, he'll never talk, he'll never play, he has two siblings that he can't play with, it's hard," Wyatt's Grandmother Libby Smith said of the incident.
"He was holding Wyatt out and my first thought was his neck was broke. He had no head control, was limp feeling and was doing some very strange breathing."

由 Nancy Grace 发布于 2019年1月29日周二
Now, Shelby Hill, Wyatt's mother, told CrimeOnline on Jan. 29 that "I wasn't in the shower but for 5 minutes when Bobby Rushing came in the door and said something is wrong with Wyatt and that he had dropped him."
"He was holding Wyatt out and my first thought was his neck was broke. He had no head control, was limp feeling and was doing some very strange breathing," she explained of the September 2016 incident that eventually got Rushing sentenced.
Shelby said she rushed her son to the hospital, and doctors told her that Wyatt was injured by "non-accidental" trauma, the report said.
Wyatt was in the court room as the judge handed down the sentence >> https://buff.ly/2GMz7gt

由 14 NEWS 发布于 2018年4月2日周一
Shelby added that it's a miracle her boy is alive today because doctors told her he would likely never recover.
When Rushing was sentenced, Wyatt was in the courtroom.
"It was a terrible, terrible accident. And, I really do, from my heart, wish the best for that child, I wouldn't hurt nobody's child, your Honor," Bobby Rushing said before he went to prison, 14News reported.
"That's what he said since day 1. He said it's been an accident. But the medical evidence proves otherwise. That's why he took the plea deal," Wyatt's parents said.
But Shelby told CrimeOnline that the shaking left the boy with his head "between his shoulder blades." Rushing initially pleaded not guilty and blamed Shelby, saying she shook the boy, but those allegations were disproved.
Shelby said that she and her family are trying to keep him behind bars, and Wyatt's grandmother started a petition via Change.org in an attempt to convince the parole board that Rushing shouldn't be released early.
"Wyatt can't walk or talk and is in a wheelchair. He can't play and run with his siblings. He is visually impaired and has a feeding tube. He has several health issues and development delays all caused from Bobby rushing shaking him," Shelby said.
"He's defying the odds every day. Compared to what they told us." It has been a rocky last few months for the Hill family. Wyatt's been to the hospital three different times with seizures.

由 14 NEWS 发布于 2017年3月12日周日
One of The Nation's Most Serious Concerns
According to a report published by the U.S. Department of Health & Human Services (pdf), around 3.5 million children in 2016 were the subjects of at least one maltreatment report to authorities.
"Child abuse is one of the nation's most serious concerns," the authors of the report wrote. About 17 percent of those reports were substantiated, and the department said that there were an estimated 676,000 victims of child abuse and neglect.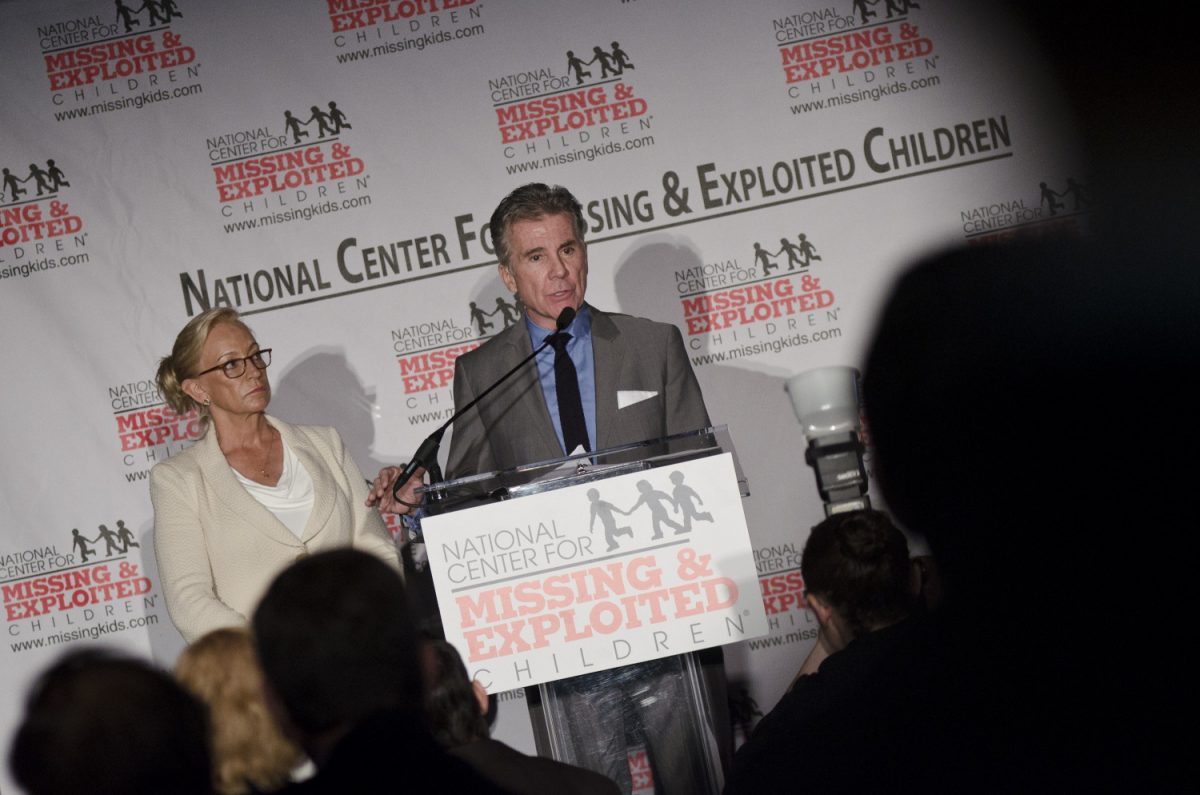 That amounts to 9.1 victims per 1,000 children. Children in their first year of life had the highest rate of victimization at 24.8 per 1,000 children, the report said. About three-fourths of the cases were neglect, and about 18 percent were physical abuse.
Some children suffered from multiple forms of maltreatment, the HHS said.
The Childhelp National Child Abuse Hotline is available at 1-800-422-4453 or at Childhelp.org.