A mother of five is accused of forcefully extracting her baby boy out of her womb before killing him, according to local news reports.
Ashley Caraballo, 30, was charged in the death of her newborn son, reported the Allentown Morning Call. Police said the remains were found in the basement of her North Whitehall Township home in October 2017.
However, it wasn't until this week that local officials told Caraballo she was charged in the boy's death, 6ABC reported.
"This was an extremely difficult case for our troopers to work, not only from a professional standpoint but also from a personal standpoint,"

— Mike Houston (@WhiteHatGuy) June 19, 2019
Jim Martin, the Lehigh County district attorney, said an investigation began after the suspect went to St. Luke's Hospital for stomach pain and bleeding.
During her treatment, a doctor found evidence that she had given birth, the report said.
"Injuries to the cervix in conjunction to injuries to the umbilical cord were consistent with damage, according to Dr. Avellini, which would occur where a baby was ripped out from a cervix that was not fully dilated," Martin was quoted as saying by 6ABC.
Caraballo denied she was pregnant, however.
Hospital officials then spoke to local authorities, leading to an investigation that ended up at her home.
"Within a reasonable degree of medical certainty the baby was born alive and that the cause of death was one or a combination of asphyxia, blood loss and/or hypothermia," Martin stated.
The newborn baby was found wrapped in a sheet inside a backpack that was placed in a five-gallon can of paint.
Forensic pathologist Dr. Isidore Mihalakis looked into the case and concluded that the baby was born alive. He said the child's death was a homicide, the Morning Call reported.
Caraballo's partner, Paul Wilson, was not linked in the case.
Caraballo surrendered on June 19 and is being held without bail at the Lehigh County Jail. She is facing murder, concealment of a death, and other charges.
Elaborating on the murder, Martin said it was a "very difficult case" to work on and "took a toll on the officers involved," reported the Morning Call.
"This was an extremely difficult case for our troopers to work, not only from a professional standpoint but from a personal standpoint," state police Capt. Richard D'Ambrosio also stated. "It was our troopers who located the victim. I know the day of the incident, they had some difficulties dealing with this case, and it's something that will be with them the rest of their careers and the rest of their lives."
Those officers, he added, "put their emotions aside that day and got to work. And do what was necessary to get where we are today in announcing an arrest."
Hospital Cleared in Similar Case
Investigators have largely cleared a hospital for how it dealt with a Chicago woman accused of cutting a baby from his mother's womb and claiming him as her own, despite questions from the victims' family over why it took the hospital more than two weeks to tell child services that the woman had shown no signs of having just given birth.
The federal Department of Health and Human Services told the president of Advocate Christ Medical Center in Oak Lawn in an email last week that the hospital "was found in compliance" with Medicare requirements following an investigation launched in May by the Illinois Department of Public Health, the Chicago Sun-Times reported Tuesday.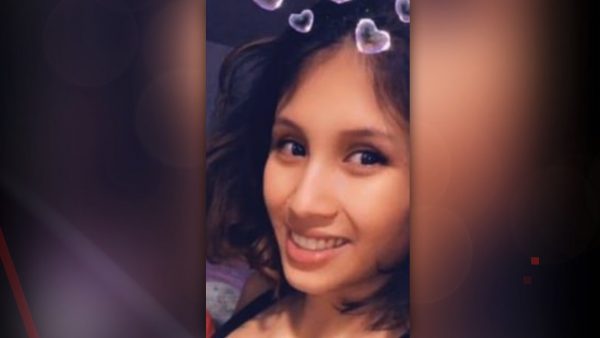 However, IDPH spokeswoman Melaney Arnold told The Associated Press on Tuesday that after reviewing the incident, the federal Centers for Medicare and Medicaid Services and IDPH cited the hospital "for a violation related to internal communication with hospital staff." She said that citation was because not all relevant hospital staff had been told police were investigating, but that the hospital has since "taken action to resolve this violation and is now in compliance with state and federal regulations."
Prosecutors allege that Clarisa Figueroa, 46, lured 19-year-old Marlen Ochoa-Lopez to her Chicago home on April 23 with the promise to give her baby clothes, and that Figueroa and her adult daughter killed the teen, cut the baby from her womb and dumped her body in a garbage can behind their home. With the newborn in distress, the elder Figueroa called 911 and was taken to the hospital, where she claimed to have given birth to the newborn, authorities contend.
Despite Figueroa showing "no signs consistent with a woman who had just delivered a baby," a "mandated reporter" didn't notify the Department of Children and Family services about the newborn until May 9, said Jassen Strokosch, a DCFS spokesman. She also had blood on her arms, hands and face that authorities later determined was from Ochoa-Lopez, prosecutors said.
The Associated Press contributed to this report.