Tammy Taylor, a mother who lost her 17-year-old son earlier this year, has often returned to the scene of the accident where he passed away.
Skyler Powell, her son–a student at Landrum High School–died after going around a curve near his South Carolina home.
He lost control of his vehicle at 7:30 a.m. and hit a tree, reported KCTV.
Dozens of students here at side of road in Greenville County, mourning death of classmate LHS junior Skyler Powell. pic.twitter.com/aQ4df36Oyn

— Daniel J. Gross (@DanieljGross) January 21, 2015
Taylor has gone back to her son's death site numerous times, so she never expected to make a finding.
"As a momma, I just wanted to be at the last place my son was and I just wanted to be there," she said, according to the station.
Since the crash, she was searching for her son's iPhone, as it may have a few pictures of the boy. She was unable to locate it until about eight months after his death, reported Yahoo News.
"It was completely buried in the dirt. But one little bitty tiny corner was sticking out — it's like the sun was shining on that one particular spot," she said.
Taylor added: "I got a stick and dug out around it. We've had snow, rain, flooding [in these eight months], so when I got it out it was full of mud."
"But I was dancing around and shouting, 'Thank you, God, I needed this!' and then I called my husband, John, and said, 'I found the phone.'"
The grieving mother was able to get several photos of Powell, including the last one he ever took.
In the wake of his death, fellow students have joined forces to support "Take Ten," which seeks to raise awareness about wearing a seatbelt.
It urges "others to wear a seat belt, avoid distractions, avoid speeding, live a full life and keep Powell's memory alive," according to its website.
Drivers Young and Old Taking More Risks
Well over half of drivers in every age group have texted behind the wheel, run a red light or driven faster than the speed limit in the last 30 days, according to a study by the AAA Foundation for Traffic Safety, according to The Associated Press.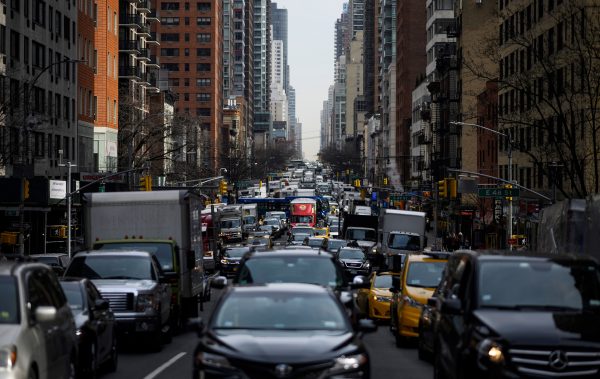 Younger drivers are the worst offenders. Eighty-eight percent of drivers ages 19 to 24 admitted to at least one of those behaviors. But even mature drivers skirted the rules more often researchers expected. For instance, 10 percent of drivers between 60 and 74 have texted or sent email from behind the wheel, while 37 percent of drivers over 75 said they'd driven through a light that had just turned red.
"It was a surprise that there were relatively high rates of these behaviors among the drivers we think of as safer," said Lindsay Arnold, a research associate with the AAA Foundation.
The rise in traffic deaths "points to the need to improve driver behavior if we're going to reverse this alarming trend," Arnold said.
The study questioned 2,511 licensed drivers aged 16 and over. Among its findings
-The youngest drivers—those ages 16 to 18—were less likely to engage in speeding, running red lights or texting while driving than drivers in their 20s through 50s
-Eighty-three percent of drivers—and 86.5 percent of drivers 75 or older—said they were more careful than other drivers on the road.
-Just over half of drivers feel seriously threatened by drivers talking on cell phones, but 68 percent made a call while driving in the last 30 days
-Drivers ages 40-59 were the most likely to use a hands-free phone in the car. Drivers ages 16-18 and 75 or older were the most likely to hold their phones and talk while driving.
-Twenty-three percent of drivers—and 36 percent of those ages 19 to 24—think it's acceptable to drive 15 mph over the speed limit on a freeway. Forty-six percent of drivers say they have driven that fast on a freeway in the last 30 days.
The Associated Press contributed to this report