A Florida woman called the police this week after her 3-year-old son disappeared from a playground inside the venues Mall in Jacksonville, according to local reports on March. 1.
Witnesses told News4Jax that the boy was seen walking away in the mall with an unknown woman holding his hand.
The mother was able to locate her son and the woman. She grabbed her 3-year-old's arm and pulled him back, and the woman kept walking away, the report said.
A woman called police when her 3-year-old son disappeared from the playground inside the Avenues Mall, according to a report. Witnesses say the boy was seen walking away with an unknown woman holding his hand.

Posted by WJXT4 The Local Station / News4JAX on Friday, 1 March 2019
News4Jax reported that the boy went missing while the mother was looking for his shoes, and witnesses said they saw the boy wandering around alone, which was later confirmed by surveillance footage.
A witness told officials that she saw the boy walking with a black woman in her 20s wearing a green Army uniform. A muscular black man in his 20s accompanied her. He was wearing a gray shirt, the Jacksonville's Sheriff Office wrote.
The Jacksonville Sheriff's Office added that it is "currently working an incident" at the mall, saying at witnesses.
"The female was described as a black female in her 20s with long curly hair. She was dressed in what would appear to be current Army employment fatigues (green camo and boots)," according to the office.
The Army uniform-wearing woman "was said to have spoken with a witness and gave some information in regards to her rank in the military—we are following up on that with local bases," said the office.
Anyone with information about the case is urged to call the Jacksonville Sheriff's Office at 904-630-0500.
Missing Children
There were 464,324 missing children reported in the FBI's National Crime Information Center in 2017, according to the National Center for Missing and Exploited Children.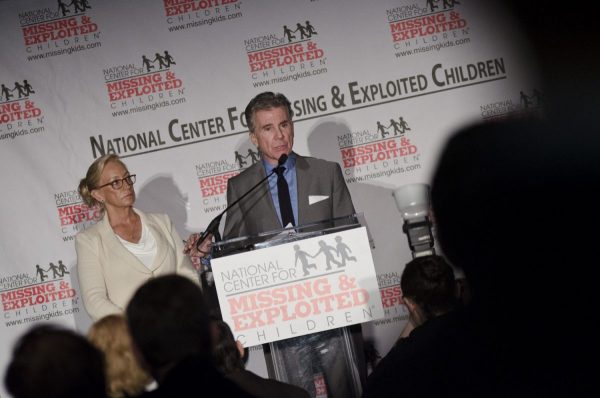 Under federal law, when a child is reported missing to law enforcement they must be entered into the database. In 2016, there were 465,676 entries.
"This number represents reports of missing children. That means if a child runs away multiple times in a year, each instance would be entered into NCIC separately and counted in the yearly total. Likewise, if an entry is withdrawn and amended or updated, that would also be reflected in the total," the center noted.
In 2017, the center said it assisted officers and families with the cases of more than 27,000 missing children. In those cases, 91 percent were endangered runaways, and 5 percent were family abductions.
About one in seven children reported missing to the center in 2017 were likely victims of child sex trafficking.
The number of reported missing children has significantly decreased in recent years, according to a 2017 report by the Department of Justice (pdf). The number of children reported missing dropped from 6.5 per 1,000 children in 1999 to 3.1 per 1,000 in 2013.
Missing children typically fall into five categories: kidnapped by a family member, abducted by a nonfamily perpetrator, runaways, those who got lost, stranded, or injured, or those who went missing due to benign reasons, such as misunderstandings, according to the report researchers.