A Maryland mother is being accused of kicking her son out of her car before abandoning nine other children, and she's now being charged with child neglect and leaving children unattended.
Police said that it took 10 months to charge Sheri Marshall with a crime due to a slew of interviews that had to be carried out first. Children also had to be placed under protective care, Fox reported.
Marshall, 36, was taking her 10 kids to her grandmother's house on Dec. 16 when she got into an argument with her 12-year-old son, officials allege. After that, she kicked him out of the vehicle along Interstate 295 in Greenbelt, Maryland. Then, she drove her minivan until it ran out of gas on a highway in Takoma Park.
She didn't try to go for help, but instead, stayed in the minivan with her nine children—aged 1 to 11—for two days. They slept in the car for two nights while temperatures dropped to below freezing, WJLA reported.
NEW: @TakomaParkPD say this woman deserted her 12yo son along I-495. She then allegedly abandoned her *nine* other children (ages 1/2/3/5/6/7/8/10/11) in her white Dodge Caravan. The siblings scrounged through van for change to buy cookies, juice + diapers at nearby gas station. pic.twitter.com/tXf8gQ2uPf

— Kevin Lewis (@ABC7Kevin) October 24, 2017
On the morning of Dec. 18, the children found their mother gone.
The children then left and walked to a gas station to get food with money they'd found in the minivan.
Later, when they got to the La Chiquita Restaurant to get more food, WJLA reported, the staff called 911 and fed the children. Several of the younger ones had soiled pants and diapers. The children, however, were not harmed and were reportedly in good spirits, police said.
The youngsters told officials that their mother had been "acting strangely" leading up to the incident. In one example, she took them for walks outside at 4 a.m. every night.
Marshall was found wandering aimlessly in a street by the intersection of East-West Highway and New Hampshire Boulevard. She was non-verbal, had urinated herself, and was "unaware of her surroundings," court documents said, WJLA reported.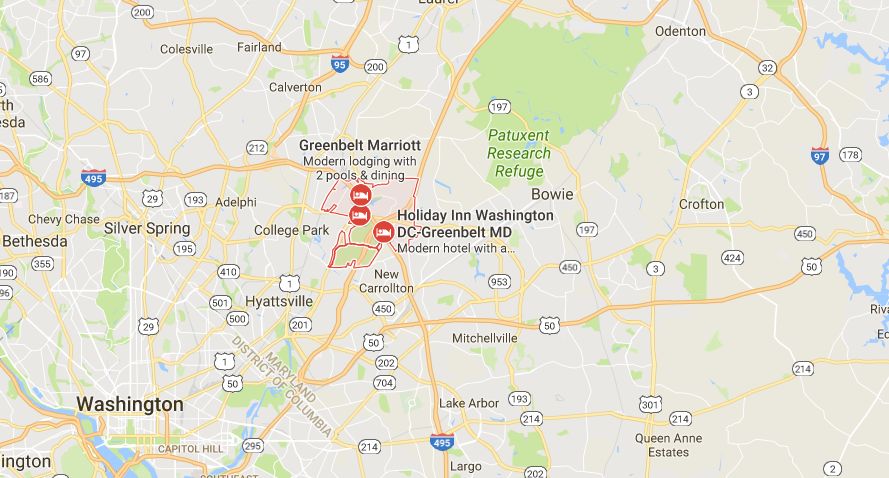 When she was hospitalized at Washington Adventist Hospital, they found she had significant amount of illegal drugs in her system, the documents stated.
"It's a terrible thing to do," one female neighbor of the woman told WJLA. "This is the best country in the world and for us to not be able to do something about this woman who keeps having children… Whatever her problems are, they need to be addressed."
Marshall is slated to appear in court next month.
The 10 children were placed with other family members.
She's now fighting to regain the custody of her children, Fox reported.