A mom was horrified when her son sent her a picture that appeared to show his friend smoking something. 
The mom was texting her son, asking her at midnight "Where u at."
After a short back and forth, the boy replied with a photograph of his friends–one of whom was playing a video game while the other had something held up to his mouth.
The concerned mother replied: "What Sam smoking?"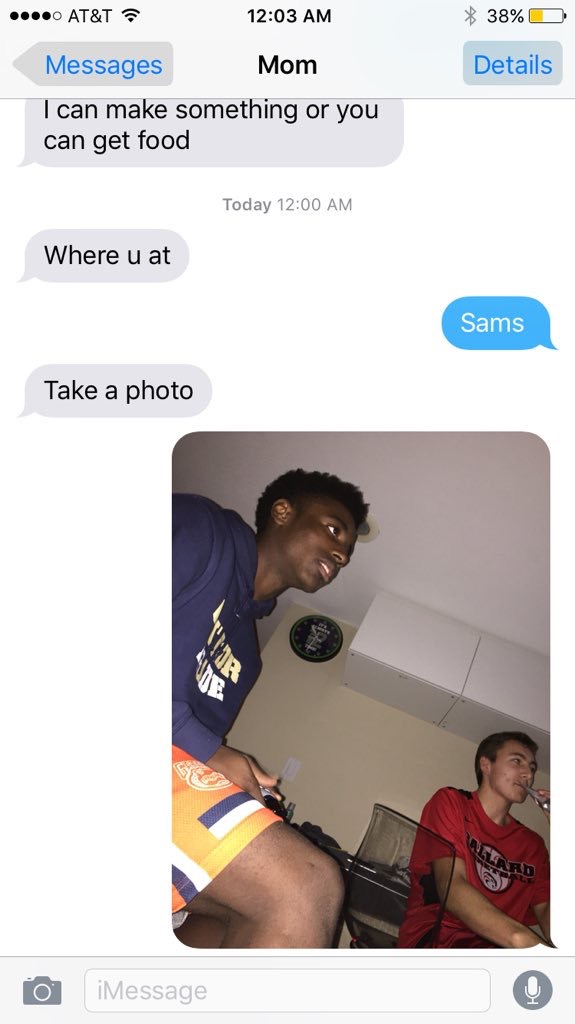 But the son tried to allay her fears by zooming in and claiming that his friend was merely drinking from a foil pouch drink, saying "a Capri sun."
The interesting picture has gone viral on the photo site Imgur, with many people commenting. 
"To be fair, I assumed it was a vape," said one. 
"In this day and age, I'm not even mad. Parenting isn't easy. You may not agree but she's trying," said another.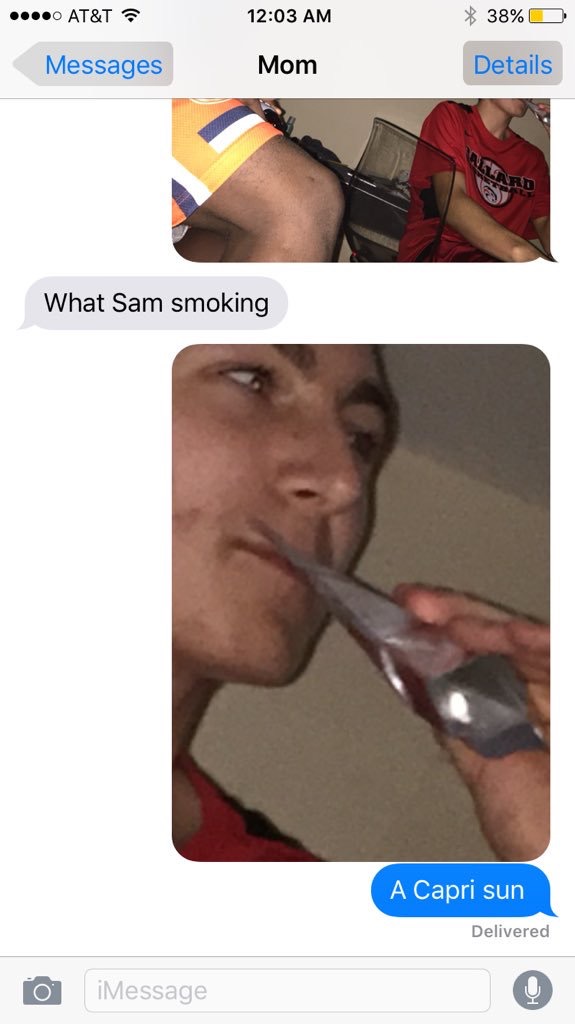 Other commenters noted that while the messages were sent around midnight, a clock in the back of the picture actually showed 10:30 p.m. 
"Lifehack: have your friend drink a Capri Sun so your mom doesn't notice you took this pic 1.5 hours earlier at 10:30," said one.