A woman filed a $1.1 million lawsuit after her 5-year-old girl was mauled by a pit bull that was being used as an emotional support animal at Portland International Airport.
The girl was attacked after she tried to pet the dog, said Mirna Gonzalez, the mother.
Gonzalez and her children were waiting for an Alaska Airlines flight to Texas on Dec. 18, 2017, when she stepped away to get coffee, reported the Washington Post.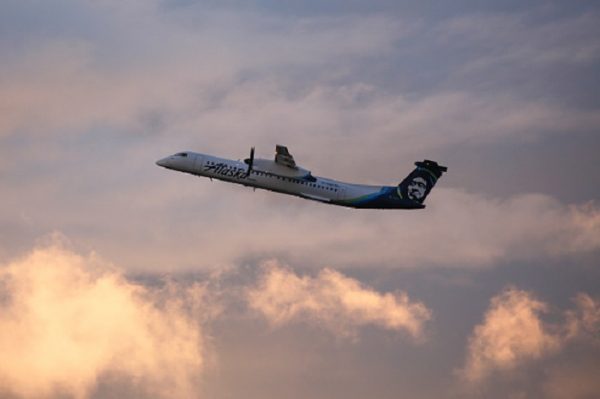 That's when her daughter, Gabriella, asked to pet the pit bull. It then bit her in the face and left her covered in blood, the lawsuit said.
Gonzalez is now suing the pit bull's owner, Michelle Brannan. She also filed a lawsuit against the Port of Portland and Alaska Airlines, alleging that the dog was let inside the airport without a carrier, according to the suit.
Brannan, she contended in the suit, should have known the dog had "vicious propensities."
"She went through the ticketing process at Alaska Airlines without the pit bull being in a crate, kennel or other secure container," reads the lawsuit (pdf). "She then took the pit bull through Port of Portland security without the animal being in a crate, kennel or another secure container. Once inside the secure area of the airport, she went to gate C7 where her pit bull attacked Gabriella Gonzalez."
The dog disfigured the girl's upper lip and severed her tear duct, family attorney Chad Stavley said, according to The Washington Post.
She was left with permanent scars after undergoing surgery, Stavley said. He is also investigating whether the pit bull was really, in fact, an emotional support animal.
KATU in December 2017 reported that the pit bull was quarantined at an animal shelter for 10 days after the incident. The owner was cited by police for not carting the dog.
"There's a lot of abuse of this emotional support animal situation," Stavley told the Post, adding that "folks who have legitimate service animals—people who are blind and need guide dogs and the like—are kind of getting thrown into the same boat [as emotional support animals]."
He said the dog attack "shines a poor light on those folks."
The Port of Portland and Alaska Airlines have not commented on the matter, citing pending litigation.
In 2018, Alaska Airlines changed its policies on emotional support animals, requiring owners to keep their cat or dog in a carrier or on a leash at all times.
"We are making these changes now based on a number of recent incidents where the inappropriate behavior of emotional support animals has impacted and even injured our employees, other guests and service animals," Ray Prentice, Alaska Airlines director of customer advocacy, said in April of last year.
He added: "Most animals cause no problems. However, over the last few years, we have observed a steady increase in incidents from animals who haven't been adequately trained to behave in a busy airport setting or on a plane, which has prompted us to strengthen our policy."
Other Incidents
In June 2017, an emotional support dog bit a man in the face on a Delta Air Lines flight from Atlanta. He was forced to get 28 stitches, AJC reported at the time.
"It is troubling that an airline would allow a dog of such substantial size to ride in a passenger's lap without a muzzle," a lawyer for the man, Marlin Jackson, said at the time. "Especially considering the dog and its owner were assigned a middle seat despite Delta Air Lines' policies that call for the re-accommodation of larger animals."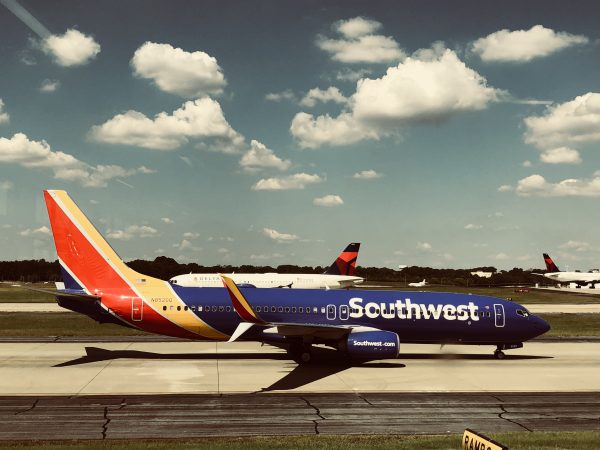 And in February 2018, another emotional support dog bit a girl's in the head on a Southwest flight out of Phoenix.
"During boarding of flight #1904 from Phoenix to Portland, Ore. Wednesday night, our initial reports indicate a support dog's teeth scraped a child's forehead as the young passenger approached the animal, causing a minor injury," Southwest said in a statement last year. "EMTs evaluated the child, who was cleared to continue on the flight. The dog and its owner remained in Phoenix as the aircraft departed approximately 20 minutes behind schedule. As always, the safety of our Customers is our highest priority."