A mother from New Jersey has been arrested and charged about a month after her 1-year-old child was found unresponsive in a hot car, according to prosecutors.
Chaya Shurkin, 25, was charged with second degree endangering the welfare of a child for allegedly leaving the young child in a hot vehicle for about two and a half hours on May 6, the Ocean County Prosecutor's Office said in a statement.
Officials said officers who responded to the call of a child in distress, found a neighbor trying to revive the child when they arrived. The 1-year-old was transported to Monmouth Medical Center Southern Campus, where she later died.
"The investigation determined that the act of leaving the child in the car unattended for such a long period of time was the cause and manner of the child's death," Ocean County Prosecutor Bradley D. Billhimer said in the statement.
The child was Shurkin's daughter. According to ABC news, temperatures on the day reached 71 degrees in nearby Trenton.
New Jersey mother arrested after her 1-year-old daughter died from being left in hot car for over two hours, prosecutors say. https://t.co/lT91gIzLMz

— ABC News (@ABC) June 17, 2019
Prosecutors said the 25-year-old has yet to appear in court, reported the news station.
This death comes as a spate of cases of hot car incidents is reported throughout the country. According to website No Heat Stroke, 37 children per year die from heat-related deaths after being trapped inside vehicles on average since 1998. Meanwhile, at least 52 children died due to heatstrokes after being left in a car, according to national nonprofit KidsAndCars.org.
The U.S. National Safety Council has warned parents about the dangers of leaving children in the car as temperatures inside vehicles could still reach life-threatening levels in minutes, and cracking the window doesn't help.
"The National Safety Council advises parents and caregivers to stick to a routine and avoid distractions to reduce the risk of forgetting a child. Keep car doors locked so children cannot gain access, and teach them that cars are not play areas. Place a purse, briefcase or even a left shoe in the back seat to force you to take one last glance," the safety council said.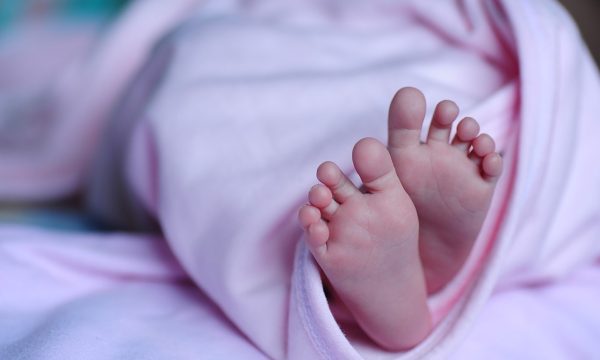 Similar Case
In a similar case in Florida, a woman was charged with homicide-neglect manslaughter, neglect of a child, three counts of possession of a controlled substance without a prescription, and possession of drug equipment, after her 2-year-old was found dead in a hot car parked outside, police said, reported Pensacola News Journal.
Escambia County Sheriff's Major Andrew Hobbs said Jessica Monell arrived home at around 6 a.m. on April 10, and went inside, leaving her 2-year-old daughter Joy Monell in the car.
"She got home and went inside to sleep. She forgot her kid was left in the car," Hobbs said, according to the news website. "The poor child had to sit in the car for over eight hours in the heat."
Monell didn't wake up until around 4 p.m. but by then, the little girl was already dead, the sheriff major said. Monell was found sobbing hysterically on her living room floor when police arrived.
Investigators also found bags of suspected crystal meth, Xanax, and 20 grams of marijuana in Monell's apartment, according to WESH.