An investigator in Louisiana found a DNA match for a newborn found dead in a trash drum in 1994, leading to the arrest of a 50-year-old woman.
Sonia Charles, 50, was arrested by Iberia Parish Sheriff's Detective Scott Hotard on Sept. 25 and was charged with first-degree murder, reported The Acadiana Advocate.
He developed Charles as a suspect after a local cold case homicide group brought interest in the case.
DNA evidence collected from the scene and from the deceased infant was tested by the Acadiana Criminalistics Laboratory, which developed a profile that matched a family relation in the index system, according to the report.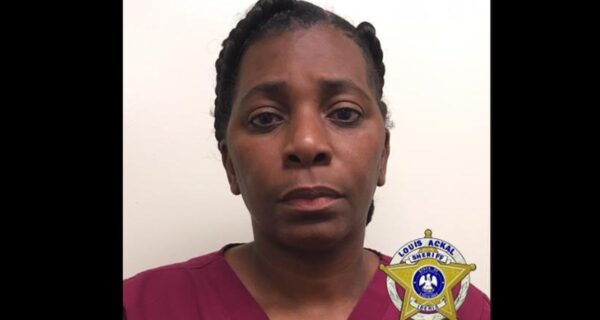 Hotard was able to link the child's DNA to Charles before confirming she was the mother, officials said.
Despite the case being 25 years old, sheriff's office spokesperson Maj. Wendell Raborn said it's important to pursue justice for every death.
"It hit hard in a small community. Everyone took it kind of personally," Raborn told the paper. "Every homicide, every death somehow needs to be accounted for. We do our best on these old cases and if we can solve one it's a plus for the community."
According to KATC, the baby was a few days old and left in a trash can before dying of hypothermia on Jan. 24, 1994.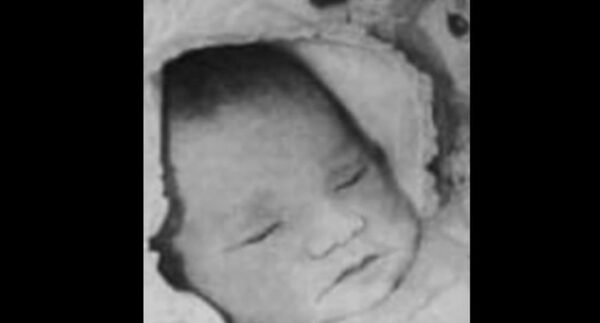 The child was only named "Baby Jane Doe," and her gravestone reads, "Only God and her mother knew her name," KADN reported.
Steven Menard, who operates a nonprofit that specializes in unsolved murders and missing people, said that "the wheels of justice just started to turn," KADN reported. "DNA played a big part in this and I asked law enforcement agencies [to] see if there's some DNA," added Menard.
Raborn added to the news outlet: "It's an eye-opener for cases that have physical evidence that has been preserved. As the science gets better, solving these cases with the unknown, our chances will get better and better."
Facts About Crime in the United States
Violent crime in the United States has fallen sharply over the past 25 years, according to both the FBI's Uniform Crime Reports (UCR) and the Bureau of Justice Statistics (BJS) National Crime Victimization Survey (NCVS) (pdf).
The rate of violent crimes fell by 49 percent between 1993 and 2017, according to the FBI's UCR, which only reflects crimes reported to the police.
The violent crime rate dropped by 74 percent between 1993 and 2017, according to the BJS's NCVS, which takes into account both crimes that have been reported to the police and those that have not.
The FBI recently released preliminary data for 2018. According to the Preliminary Semiannual Uniform Crime Report, January to June 2018, violent crime rates in the United States dropped by 4.3 percent compared to the same six-month period in 2017.
While the overall rate of violent crime has seen a steady downward drop since its peak in the 1990s, there have been several upticks that bucked the trend. Between 2014 and 2016, the murder rate increased by more than 20 percent, to 5.4 per 100,000 residents, from 4.4, according to an Epoch Times analysis of FBI data. The last two-year period that the rate soared so quickly was between 1966 and 1968.