Mojito Leads IRC as HKPN Tightens In Spring Saturday Yachting Series in Hong Kong
Yachting—Spring Saturday Series
April 17, 2014 4:58 am Last Updated: April 17, 2014 4:58 am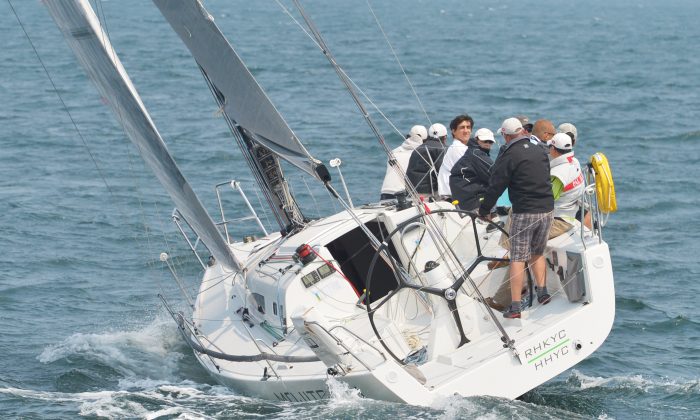 With wins in the two races completed on Saturday April 12 – and with two discards available—"Mojito" has moved into first place in the IRC Division of the Hebe Haven Spring Saturday Series.
"Vixen", the Series leader after Day-3, was pushed into second place with "Stella" and "Outrageous" in third and fourth positions, respectively.
"Mojito", with a lead buffer of 5-points, now has a real chance of clinching the series provided she competes on the final day of races on Saturday April 26.
Meanwhile, "Vixen" is in clear second place—9-points ahead of "Stella", who has a 7-point lead over "Outrageous" for third place.
The HKPN Series result is highly competitive and going right down to the wire.
"Kyte" and "Bits & Pieces" are lying in joint first place on 17 points, but only 1-point ahead of "DEA II" and "Jazz" lying in joint third place.
Varying results in Races-7 and -8 are keeping many competitors on tender-hooks.
"Kyte" won Race-7, but was way down the order in Race-8. "Bits", although winning line honours in both races, could not do better than 4th place in the two races. "DEA II" was 5th in Race-7, but improved to 2nd place in Race-8. "Jazz" had equally varying performances finishing in 7th and 3rd. "No One Else" finished in 2nd and 1st in Races-7 and -8, respectively, but with poor results earlier in the series is still in 7th place and virtually out of the running for the top three places.
Next Race
The Final two races of the Hebe Haven Spring Saturday Series take place on Saturday April 26.