Indian Prime Minister Narendra Modi took a dig at China's expansionist agenda and asserted his nation's ability to defend its territorial integrity in his Independence Day speech on Aug. 15.
Experts said Modi's speech highlights India's "position of strength" in dealing with Chinese hegemony and in aligning with like-minded powers such as the United States.
"Be it terrorism or expansionism, India is fighting against it valiantly," said Modi, while speaking to the nation from New Delhi on India's 74th Independence Day. The Independence Day speech is, at least symbolically, the most important address given each year by the Indian prime minister.
India's army had a bloody clash with the People's Liberation Army on June 15 that killed 20 Indian soldiers and an unknown number of Chinese soldiers on the inhospitable heights of Galwan in the northern Indian territory of Ladakh. Modi mentioned that in his speech.
"Notwithstanding the recent adversities, there have been misadventures along the border which threw a challenge to the country. But whoever tried to threaten the sovereignty of our country right from the LoC [line of control] to the LAC [line of actual control, on the disputed border with China], the army of the country, our brave soldiers have given a befitting reply," said Modi.
Modi touted the gallantry of the Indian soldiers at Ladakh.
"The world has seen what our brave Jawans [soldiers] can do in Ladakh, what the country can do to defend its resolve," said Modi.
Since the Galwan clash, bilateral ties between India and China have deteriorated. India has started reviewing China's Confucius Institutes in its universities and also recently banned 59 Chinese apps, including TikTok, WeShare, WeChat, and Helo, saying that the applications threaten the "sovereignty and security" of India.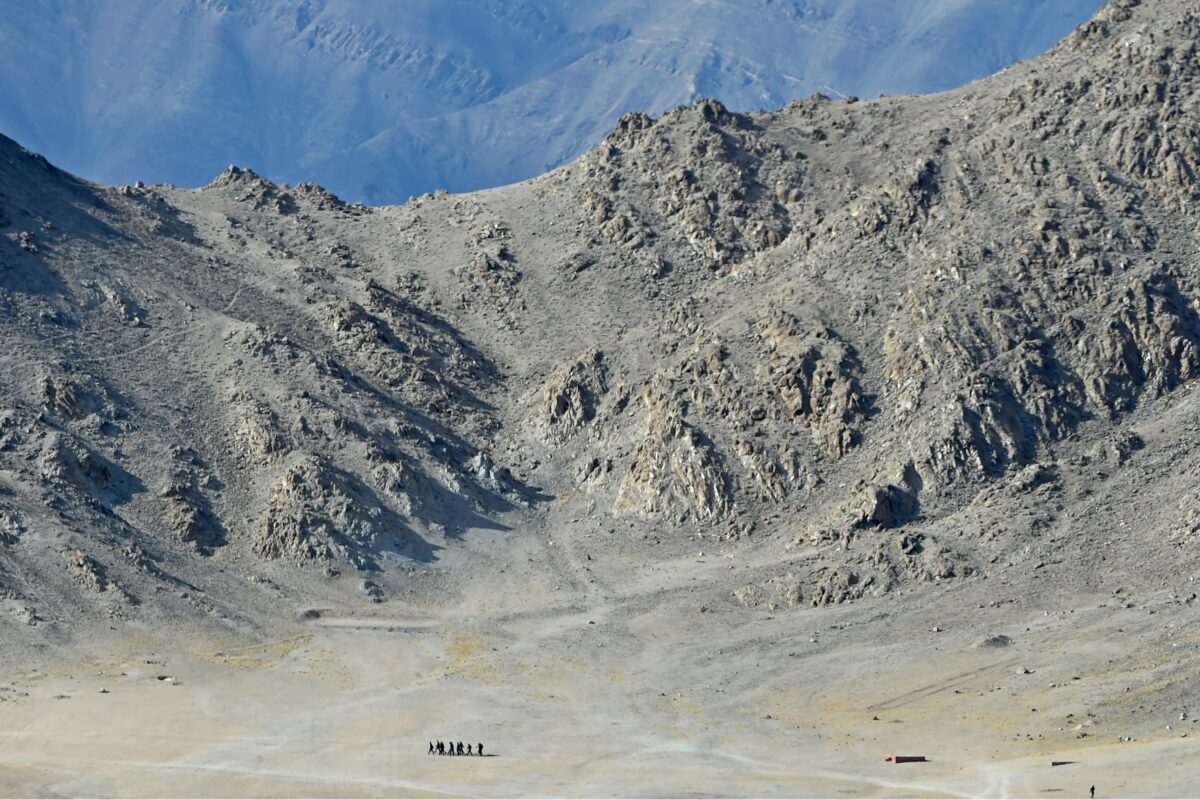 'Concessions Are Off the Table'
Experts said Modi's speech highlights that India won't give way to the Chinese bullying, and as the bilateral ties with China are deteriorating, the Indo–U.S. relationship is Modi's priority.
"Modi's comments are a clear signal that India doesn't see a normalization of ties with China anytime soon and that it will be strengthening ties with other like-minded countries," Harsh Pant, the head of the Strategic Studies Program at Observer Research Foundation, told The Epoch Times over a chat platform from New Delhi.
Pant said that Modi made it clear to China in his speech that India will stand its ground, and China can't get away with its aggressiveness on the border.
"So clearly, Sino–Indian ties are in a deep freeze, while ties with the U.S. will be a priority," Pant said.
James Carafano, the vice president for national security and foreign policy at the Washington-based Heritage Foundation, told The Epoch Times in an email that Modi's speech shows that India won't escalate the situation or concede to Chinese aggression.
"I think there is more self-confidence than ever in the Indian position, that they intend to deal with China from a position of strength, demonstrating the government is willing to protect its interests and partner with like-minded nations to take a more demonstrative stance against bullying from Beijing," Carafano said.
Bibhu Prasad Routray, an Indian strategic analyst and the director of Mantraya, a Goa-based think tank, told The Epoch Times over the phone that India wants to use its ties with the United States to counter Beijing.
Routray said India and the United States will collaborate to counter China by "growing military and intelligence cooperation, cooperation in the UN, and also in alliances like the QUAD." QUAD is the quadrilateral security dialogue between India, United States, Australia, and Japan.
"In the coming days, we may expect Indo–U.S. military and Intel cooperation to grow. India may be willing to make cause with U.S. policies in the Indo-Pacific, and there can be greater synergy in the policies with regard to the South China Sea," Routray said, adding that Modi is making a priority of India–U.S. relations, which has been decided at the highest policy circles in New Delhi.
"The highest decision-making body, that's PMO [Prime Minister's Office] and NSC [National Security Council]," he said. India's National Security Council is a government agency that advises Modi on security and strategic matters.