Moderna CEO Stéphane Bancel said in an interview published on Tuesday that he predicts current COVID-19 vaccines will be far less effective against the Omicron variant due to the high number of mutations on the spike protein.
"There is no world, I think, where [the effectiveness] is the same level … we had with Delta," Bancel told the Financial Times. "I think it's going to be a material drop. I just don't know how much because we need to wait for the data. But all the scientists I've talked to … are like 'this is not going to be good.'"
Bancel added that the high number of mutations on the protein spike the virus uses to infect human cells meant it was likely the current crop of vaccines would need to be modified.
He further told the Financial Times that he believes it could be months before pharmaceutical companies can manufacture vaccines at scale specifically to combat the Omicron variant, which was first detected in Botswana.
Bancel had earlier said on CNBC that it could take months to begin shipping a vaccine that does work against Omicron.
Fear of the new variant, despite a lack of information about its severity, has already triggered delays to some economic reopening plans and the reimposition of some travel and movement restrictions.
Dr. Francis Collins, director of the National Institutes of Health in the United States, said there is no data yet that suggests the new Omicron CCP (Chinese Communist Party) virus variant causes more serious illness than previous variants.
"I do think [Omicron is] more contagious, when you look at how rapidly it spread through multiple districts in South Africa," Collins told CNN's "State of the Union" on Sunday.
A top South African medical association doctor told media outlets that Omicron has unusual but mild symptoms.
"Their symptoms were so different and so mild from those I had treated before," Dr. Angelique Coetzee told The Telegraph.
"It presents mild disease with symptoms being sore muscles and tiredness for a day or two not feeling well," Coetzee explained. "So far, we have detected that those infected do not suffer the loss of taste or smell. They might have a slight cough. There are no prominent symptoms. Of those infected some are currently being treated at home."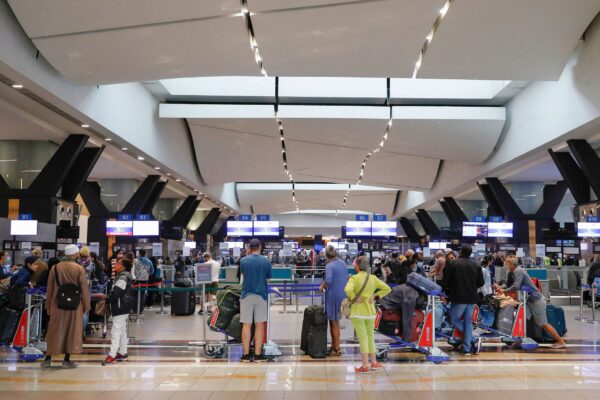 Collins separately told "Fox News Sunday," that it will take weeks for scientists to figure out if existing COVID-19 vaccines are effective against the new variant.
"We do know that this is a variant that has a lot of mutations—like 50 of them, and more than 30 of those in the spike protein, which is the part of the virus that attaches to your human cells if you get infected," Collins said.
"That is a new record in terms of the number of mutations," he continued. "It does make you worry, therefore, that it's a sufficiently different virus that it might not respond as well to protection from the vaccines. But we don't know that."
Collins said he believes it will take "two, three weeks in both laboratory and field studies" for scientists to determine how effective current vaccines are at protecting against the Omicron variant.
Reuters contributed to this report.