Modern Condos Popular in Long Island City
Developers of rental units and condominiums working to meet demand
April 18, 2014 6:11 am Last Updated: April 17, 2014 5:22 pm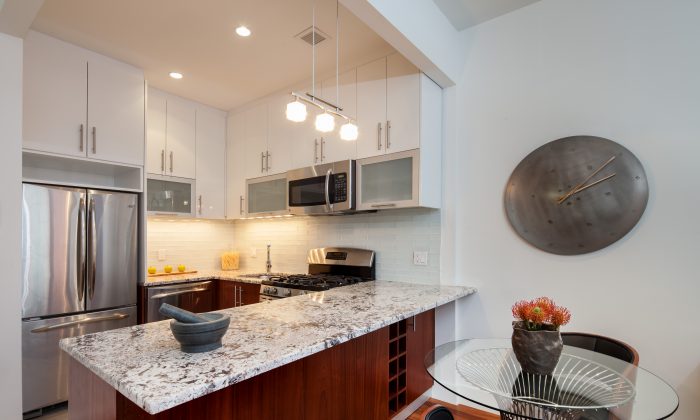 NEW YORK—Developers of all sizes work in the city and it's not uncommon for a developer to team up with a marketing firm to design the building they plan to build.
David Maundrell, founder of aptsandlofts.com, said the process begins before someone makes a land purchase. Based on the location and what can be built on that property, the team projects rent and sales rates. Then in a detailed design process, the company comes up with the unit mix, amenity package, and interior and exterior concepts. 
Most of the housing inventory in Long Island City is rental, and there is high demand from renters who want to buy or those still holding out in Manhattan for condos. There are over 10,000 rental units planned for the neighborhood, compared to about 500 condo units in the pipeline.
The neighborhood has been growing in popularity as commuters who want a quick trip to Manhattan continue to be priced further out in Brooklyn. 
Buyers in Long Island City are looking for something modern, Maundrell said. They typically will gravitate toward the typical sleek, modern design, or a more industrial modern design.
The Millstone, for instance, just opened for sales last week as one of the neighborhood's few new condominium buildings. Maundrell's company is exclusively marketing the building and has been involved since pre-development, picking out the sleek, white finishes.
The 8-story, 14-unit building was named after Queens Plaza's historic millstones. Milling, once critical to rural Queens, ceased to be used after the mid-1800s with the arrival of the railway. The stones have since been preserved by generations of residents and two were installed a few hundred feet away from the first watermill in Queens.
The Millstone condominium building is located close to the Queens Plaza subway station, where the neighborhood is rapidly being built out but still retains an industrial look. 
The unit mix includes one- and two-bedroom duplexes with washers and dryers in every unit. Prices range from $480,000 to $799,000.