Treasury Secretary Steven Mnuchin confirmed that President Donald Trump's name will be included on stimulus checks being mailed to Americans who don't have direct deposit set up, saying the idea was his.
The stimulus deposits were sent out to millions of people to help deal with financial burdens caused by the CCP (Chinese Communist Party) virus pandemic.
Mnuchin was asked in an interview on CNN whether Trump suggested putting his name on the checks.
"That was my idea. He is the president and I think it's a terrific symbol to the American public," he told "State of the Union" on Sunday.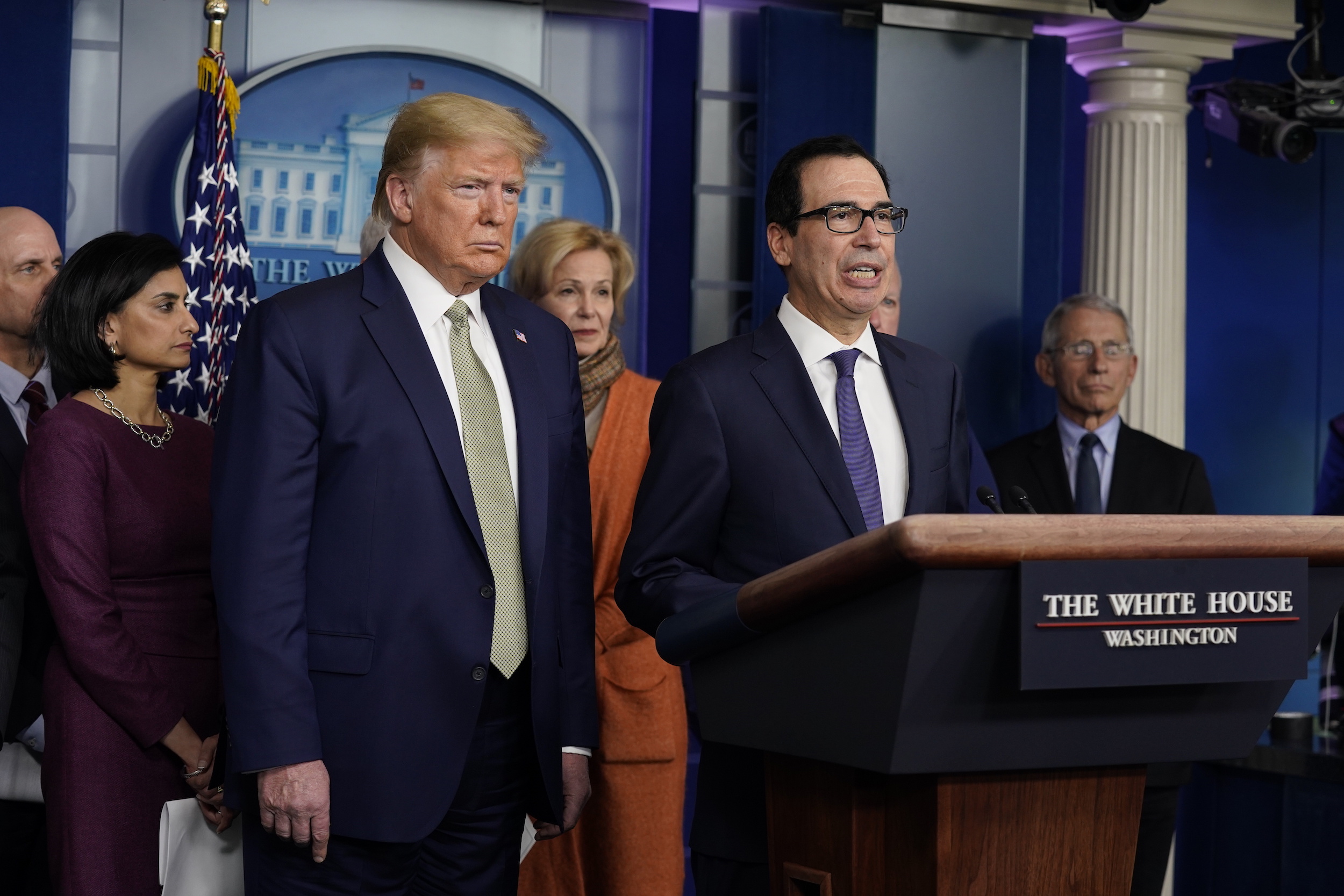 Pandemic stimulus payments of up to $1,200 for eligible Americans and $500 for children were deposited into bank accounts in the past week. Checks have not yet been mailed.
"The reason why the checks have not gone out is we're hoping that more people, as I said, will go to irs.gov. It's much safer to send out direct deposits," Mnuchin told CNN. "As it relates to the president's name on it, the president could have been authorized to sign the checks but that would have slowed things down. We didn't want to do that," he added.
The Internal Revenue Service (IRS) last week confirmed that Trump's name will be added to checks. It will be placed on the memo line. The Treasury Department expects the stimulus checks to "be in the mail early next week," according to a spokesperson.
"Economic Impact Payment checks are scheduled to go out on time and exactly as planned—there is absolutely no delay whatsoever," an IRS spokesperson told The Epoch Times last week. Those checks will be delivered "well in advance of when the first checks went out in 2008 and well in advance of initial estimates," the spokesperson said.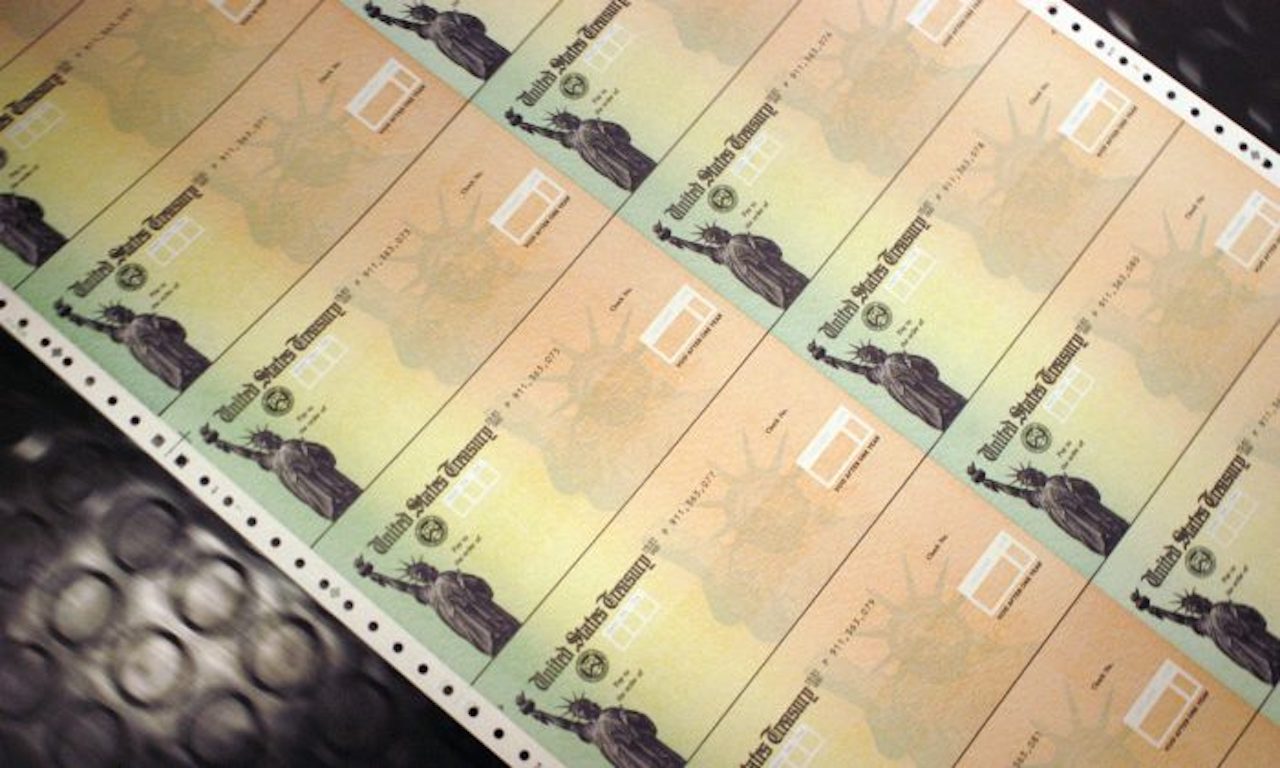 The Treasury Department last week said it would stimulus payments to around 80 million people by April 15. The agency and the IRS launched its highly anticipated "Get My Payment" website and app for people to see their status or whether payments were deposited in their bank accounts.
During a White House briefing, Trump said he wasn't planning to sign the Treasury checks.
"No. Me sign? No. There's millions of checks. I'm going to sign them? No. It's a Trump administration initiative," he stated on April 3. "But do I want to sign them? No."
Congress passed a $2.2 trillion stimulus package last month that included the payments. It comes as more than 20 millions have filed for unemployment insurance as numerous businesses deemed nonessential have shut down in an attempt to curb the spread of the CCP virus.