Treasury Secretary Steven Mnuchin said Thursday that the first round of stimulus checks would be directly deposited into Americans' bank accounts in about two weeks.
Days after the passage of the historic $2 trillion stimulus package after state and local governments shut down businesses amid the Chinese Communist Party (CCP) virus pandemic, Mnuchin said the money would be distributed in three weeks.
"I told you it would be three weeks, now I'm telling you it will be two weeks," Mnuchin said during a briefing at the White House on Thursday night. "It is not going to take five weeks; I'm assuring the American public. They need the money now."
Those who have filed their taxes will be able to receive payments of up to $1,200 per person and $2,400 per couple. Children under the age of 17 are eligible for $500 as well.
However, people who make more than $75,000 will receive decreased payments, while couples who make $150,000 annually will also receive reduced payments. People who make more than the threshold will see decreases by $5 per every $100 earned after that, ending at $99,000.
People who owe back child support payments will not receive any stimulus money.
Mnuchin added in the press conference that the IRS would prefer to deposit the stimulus money directly into Americans' bank accounts instead of sending a check in the mail as the CCP virus continues to spread in the United States.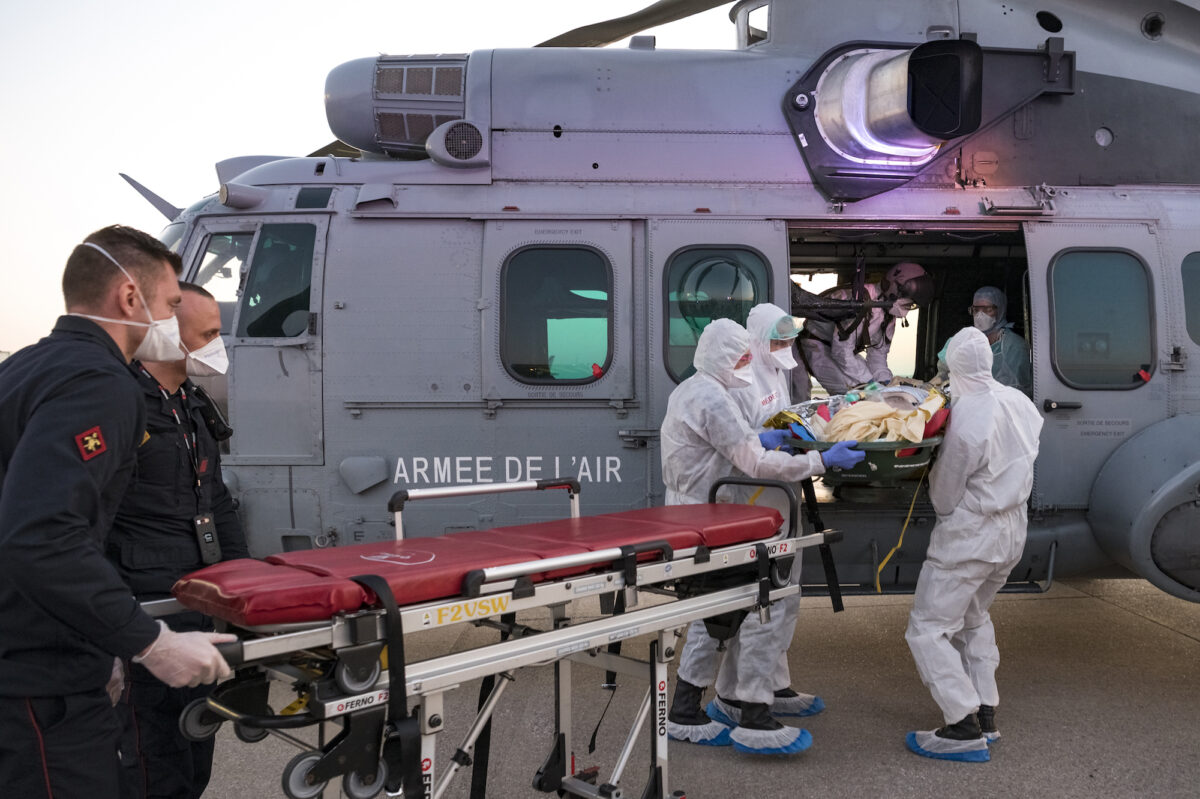 "We can process a lot of checks, but we don't want to send checks in this environment," he told reporters. "We want to put the money directly into people's accounts."
Earlier this week, the IRS released more information on how Americans can more easily obtain their stimulus checks from the federal government.
The IRS says on its website that it will use a person's 2019 return to calculate whether people are eligible and will automatically send the cash to qualified individuals. People who didn't file in 2019 will still be able to receive money based on their 2018 tax return.
"The vast majority of people do not need to take any action. The IRS will calculate and automatically send the economic impact payment to those eligible," the agency says. "In the coming weeks, the Treasury plans to develop a web-based portal for individuals to provide their banking information to the IRS online so that individuals can receive payments immediately as opposed to checks in the mail," it adds.
Amid business shutdowns, more than 6 million Americans have filed unemployment claims during the past two weeks, shattering records.
Some economists believe that even more jobs will be lost.
"A rough look at the most affected industries suggests a potential payroll job loss of over 16 million jobs," said David Kelly, chief global strategist at JPMorgan Funds, on Thursday. "The loss would be enough to boost the unemployment rate from roughly 3.5 percent to 12.5 percent, which would be its highest rate since the Great Depression."