Treasury Secretary Steven Mnuchin said he expects New York, the financial capital of the United States, to take longer to reopen than other parts of the country as the city grapples with an especially high number of CCP virus cases.
"My expectation is that we'll be opening it up based upon medical conditions," Mnuchin told CNBC on Wednesday. "So, obviously we'd like to open up as much GDP as we can, but my expectation is that places like New York are gonna take a little bit longer."
While reiterating the Trump administration's eagerness to re-start areas of the economy that have been hard-hit during the pandemic, Mnuchin made a reference New York as it is the financial capital of the country as well as the epicenter. According to a tracker from Johns Hopkins University, more than 140,00 Chinese Communist Party (CCP) virus cases have been reported in New York along with at least 12,900 deaths
Trump wrote on Twitter later Wednesday that the United States will reopen "sooner rather than later."
"Once we OPEN UP OUR GREAT COUNTRY," he added, "the horror of the Invisible Enemy, except for those that sadly lost a family member or friend, must be quickly forgotten."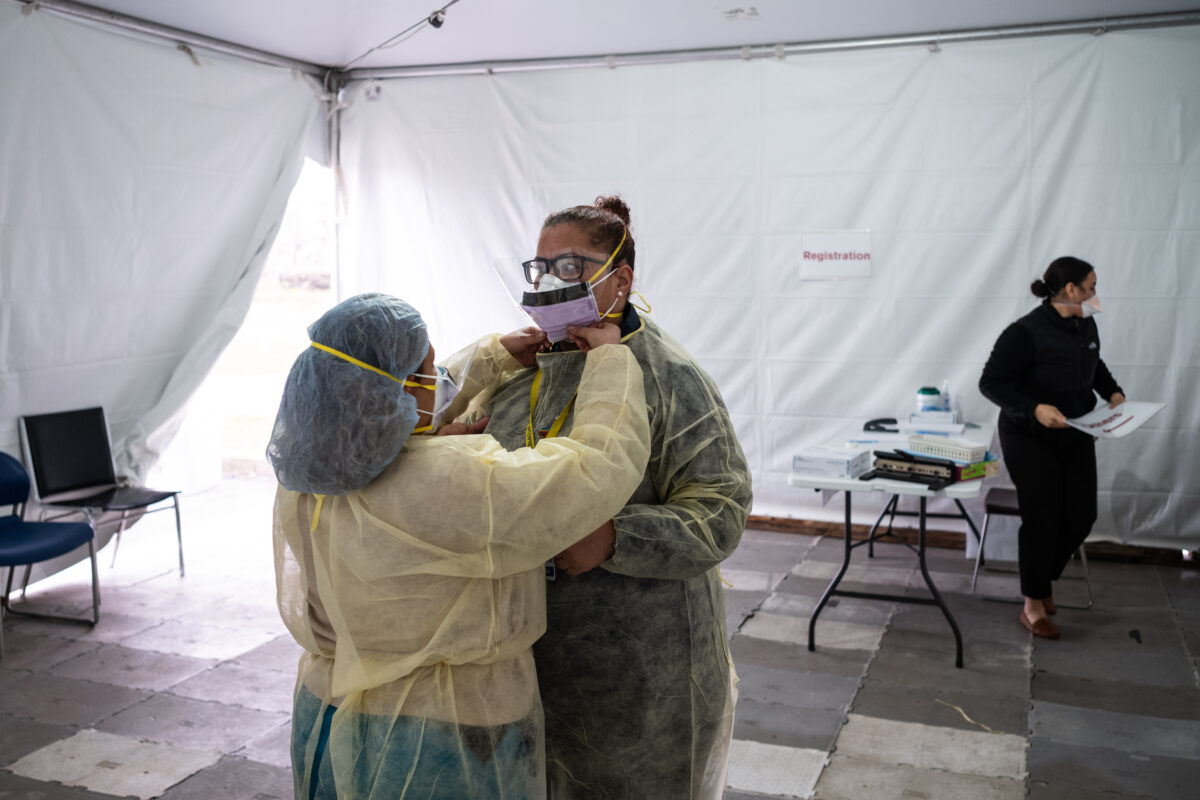 In an effort to curb the spread of the virus, dozens of governors have issued stay-at-home orders that closed down schools, restaurants, gyms, salons, and other businesses deemed nonessential. The measures, according to federal officials, have stopped the spread of the virus in the United States, prompting words of optimism from the head of the Centers for Disease Control and Prevention to say that the projected death toll is far lower than anticipated.
But at the same time, the business closures prompted a spike in unemployment claims and furloughs.
Mnuchin suggested that states that have been less-adversely affected by the pandemic could open their economies again.
"There's many areas that have very little disease and have been very effective at combating this, so I think we'll be looking at it on a medical basis," Mnuchin said on the CNBC program.
The remarks came after Larry Kudlow, the director of the U.S. National Economic Council, predicted that the economy could reopen in four to eight weeks.
"We are looking to reopen the economy as soon as we can, but we got to get a green light from the health folks," Kudlow told reporters.
The president said last month that he wanted to see the economy reopened by Easter Sunday, or April 12, but his administration later extended its guidelines to the end of April.
"I'd love to open with a big bang, one beautiful country and just open," Trump said during Sean Hannity's Fox News show on Tuesday. "We're looking at two concepts. We're looking at the concept where you open up sections and we're also looking at the concept where you open up everything," Trump added.