MLB Commissioner Robert D. Manfred Jr. announced Friday that the baseball league is moving its all-star game from Georgia.
Recently, Georgia Gov. Brian Kemp signed into law election reforms that would require photo ID for absentee voting, mandatory dropbox security, and mandatory early voting dates, among other measures.
"I was proud to sign S.B. 202 to ensure elections in Georgia are secure, fair, and accessible," Republican Kemp said on Twitter. "I appreciate the hard work of members of the General Assembly to make it easy to vote and hard to cheat."
In response, Manfred wrote on Twitter: "Over the last week, we have engaged in thoughtful conversations with Clubs, former and current players, the Players Association, and The Players Alliance, among others, to listen to their views. I have decided that the best way to demonstrate our values as a sport is by relocating this year's All-Star Game and MLB Draft."
He went on to say that the MLB "fundamentally supports voting rights for all Americans and opposes restrictions to the ballot box."
President Joe Biden said on March 31 that he would support the MLB moving the All-star game from Atlanta in response to the election reform legislation.
"I think that today's professional athletes are acting incredibly responsibly. I would strongly support them doing that," Biden said. "People look to them, they're leaders. Look at what's happened with the NBA as well. Look at what's happened across the board. The people who've been victimized the most are the people who are the leaders in these various sports and it's just not right."
Kemp said it was "obvious" that neither Biden nor his advisers familiarized themselves with the content of the bill.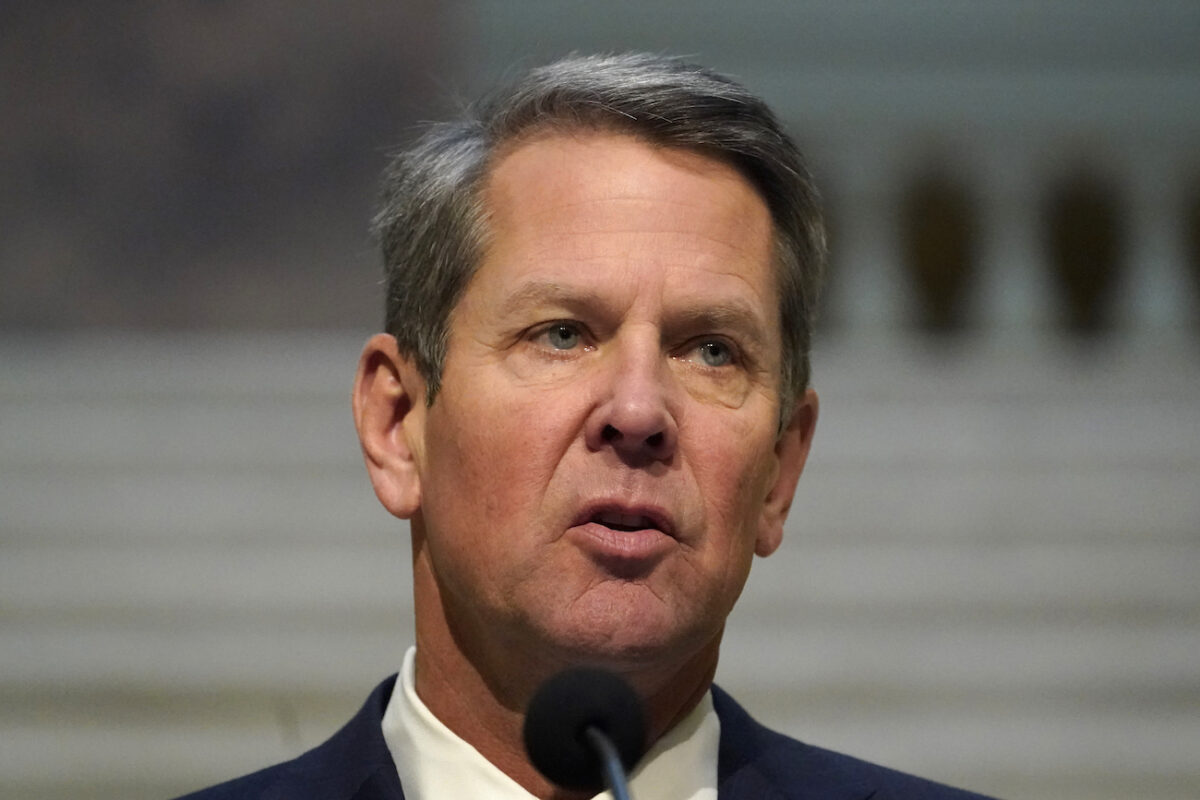 "It is obvious that neither President Biden nor his handlers have actually read SB 202, which I signed into law yesterday," Kemp told The Epoch Times via email on March 27.
"This bill expands voting access, streamlines vote-counting procedures, and ensures election integrity," Kemp added.
Manfred said in his statement: "In 2020, MLB became the first professional sports league to join the non-partisan Civic Alliance to help build a future in which everyone participates in shaping the United States. We proudly used our platform to encourage baseball fans and communities throughout our country to perform their civic duty and actively participate in the voting process. Fair access to voting continues to have our games unwavering support."
The 95-page law adds a number of changes to the way Georgians vote, including requiring photo or state-approved identification to vote absentee by mail. The law also mandates that secure drop boxes be placed inside early voting locations, with constant surveillance, and expands early voting across the state.
The law also shortens the election cycle to four weeks from nine and requires a minimum of one week of early voting before Election Day. People who wish to vote absentee are faced with new requirements as well.
On March 26, Biden criticized the law as "a blatant attack on the Constitution and good conscience." He also labeled the law as "Jim Crow in the 21st century," referring to Jim Crow laws that enforced racial segregation in the south.
Georgia's contested presidential election results were certified in favor of Biden. The once-reliable red state later saw Democratic victories for two remaining U.S. Senate runoffs in early January which secured a 50-50 Senate with Vice President Kamala Harris tipping the house to a Democrat-majority.
Last year, sports industry profits dropped by billions of dollars across major leagues as the CCP (Chinese Communist Party) virus pandemic caused stadiums to close.
Despite larger amounts of people staying home due to lockdowns, TV ratings also plummeted remarkably—to about an average of half of last year's figure.
Front Office Sports reported that the league that suffered the greatest was the MLB at $5.2 billion. The league has been criticized for allegedly appeasing Black Lives Matter and other Marxist-inspired movements.
Janita Kan and Mimi Nguyen Ly contributed to this report.