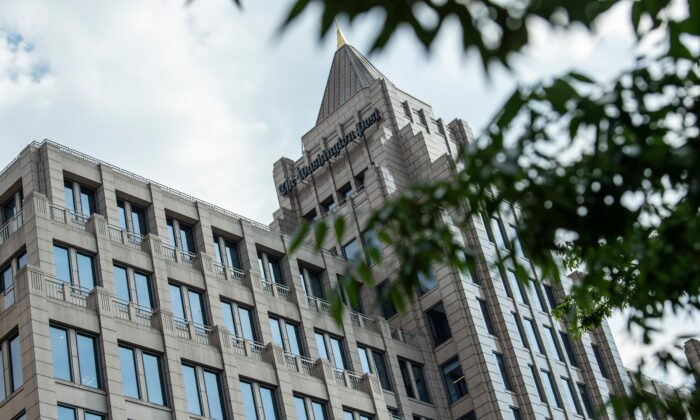 The building of the Washington Post newspaper headquarters is seen on K Street in Washington on May 16, 2019. (Eric Baradat/AFP via Getty Images)
'Long Overdue': Washington Post Corrects Articles About Steele Dossier
The Washington Post on Friday corrected two articles and altered a dozen others in an attempt to respond to discrepancies that had emerged between its reporting and what was known about the dossier compiled by ex-British spy Christopher Steele.
The Post, owned by Amazon founder Jeff Bezos, had long insisted that Sergei Millian, a Belrusian-American businessman, was one of Steele's sources. But its stories, which relied on two sources it did not name publicly, were increasingly undermined as time went on, most recently a grand jury indictment against Igor Danchenko, who has been described as Steele's "primary sub-source."
Danchenko is accused of falsely telling FBI agents on four separate occasions that he spoke with Millian over the phone. But authorities discovered he had never spoken to Millian.
The indictment and "further reporting" drove the Post to correct two pieces—one originally published in 2017 and another in 2019, the Post said in editor's notes appended to the stories.
A dozen others were altered to remove all references to Millian.
Sally Buzbee, the paper's executive editor, said in a story published by the paper the indictment and other information "created doubts" about Millian's alleged links to the dossier.
"We feel we are taking the most transparent approach possible," Buzbee said.
Millian told The Epoch Times in a Twitter message that the correction was "long overdue."
"Truth finally prevailed," he said.
Jeffrey McCall, professor of communication at DePauw University, told The Epoch Times that "it's very unusual to see a news organization step forward so plainly to correct reporting that was done, in this case, a couple of years ago."
"This is a remarkable development," he said.
While the corrections were a positive development, the Post should also publish the names of the sources that were relied upon and explain why they were shielded from public view in the first place, he added.
A spokeswoman for the paper declined to comment beyond the editor's note.
Instead of naming the sources, the Post continued to cite them. In one note, the paper said one of the sources believes the new information, including the indictment, "puts in grave doubt" the claim Millian was a source for Steele. The other was said to have declined to comment.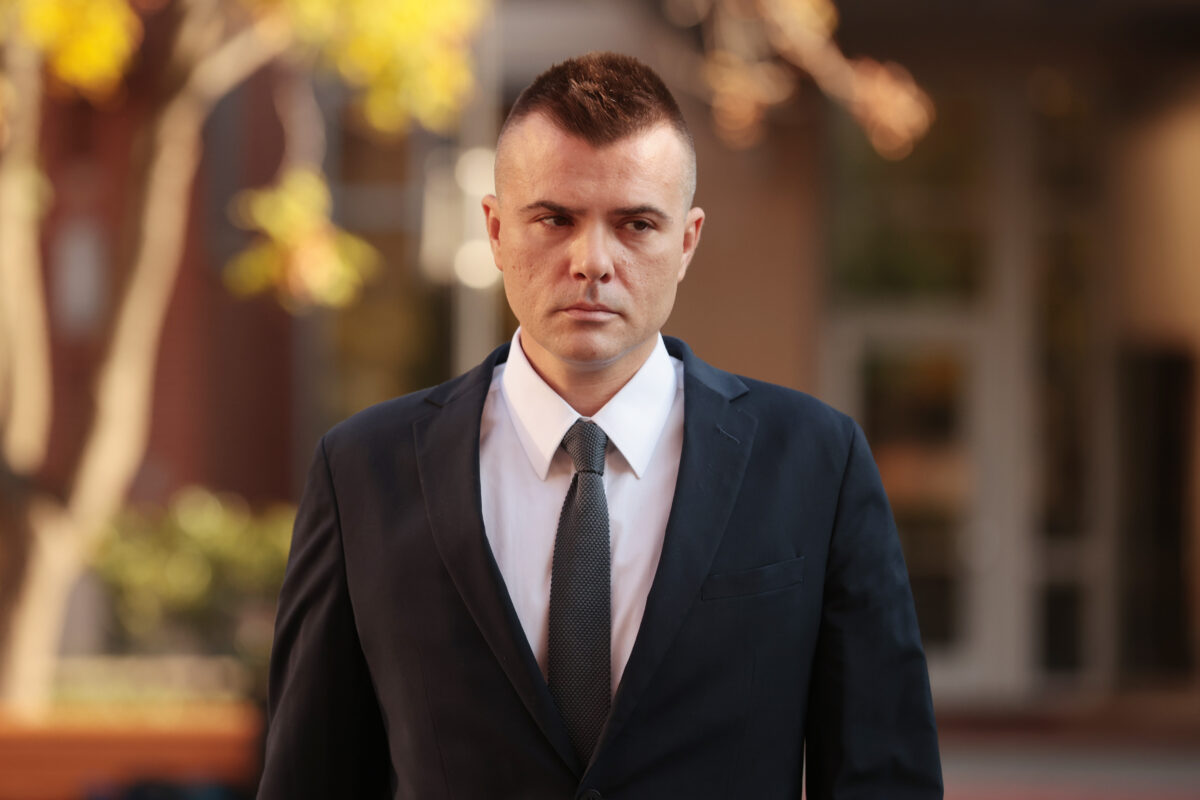 Rosalind Helderman and Tom Hamburger, the co-authors of both corrected stories, did not respond to requests for comment. Each shared a Post story about the corrections on their Twitter feeds.
Helderman, though, has not deleted posts on Twitter about Millian, including a Feb. 7, 2019, missive that called him  "a key source for the Steele dossier."
Media experts say the best practice is to update readers on every channel when corrections are issued.
Reporting on the dossier by the Post and a slew of other outlets, including The New York Times, has been increasingly undermined.
Steele was revealed to have been paid by Fusion GPS, a firm that was itself hired by Hillary Clinton—the Democratic presidential candidate facing off against then-candidate Donald Trump in the 2016 election—and the Democratic National Committee. His sources have been revealed as a cast of characters with links to the Clinton network, including Michael Sussmann, a Clinton campaign lawyer.
Sussmann was charged last month with lying to the FBI about a claim that there were secret communications between the Trump Organization and a Russia Bank. Steele has said he received the information from Sussmann, and ultimately included it in his series of unsubstantiated reports. The allegation was reported by multiple news outlets, many of which later corrected their stories.
Another source was Charles Dolan, according to special counsel John Durham. Dolan is a long-time Democrat Party operative. Dolan's role was not previously known before.