Democrats are threatening to expand the Supreme Court and pack it with their own judges if the GOP moves forward with filling a vacancy left after Justice Ruth Bader Ginsburg's death last week.
Sen. Ed Markey (D-Mass.) wrote in a statement: "Mitch McConnell set the precedent. No Supreme Court vacancies filled in an election year. If he violates it, when Democrats control the Senate in the next Congress, we must abolish the filibuster and expand the Supreme Court."
Rep. Joe Kennedy (D-Mass.) also wrote that if McConnell, the Republican Senate majority leader, "holds a vote in 2020 … we pack the court in 2021. It's that simple."
At the same time, an opinion writer for the Washington Post called for Joe Biden to pack the court and expand the number of seats on the Supreme Court if he wins in November.
"This is not unprecedented. The number of justices has not been static at nine; it's changed six times, from as few as five to as many as 10. All it takes is for Congress to pass an act, and for the president to sign it. If a Biden victory came with a Democratic congressional majority, expanding the number of Supreme Court justices wouldn't be that hard to do," the article opines.
An adviser who served under former President Richard Nixon said Biden must announce that he will expand the Supreme Court to 11 justices. "If the GOP rushes to pack the Court, the Dems will expand the SCOTUS to 11 justices, and expand the lower federal courts by 70 to 100 new judgeships, which have long been needed. In short, he will depoliticize the federal judiciary," said John Dean.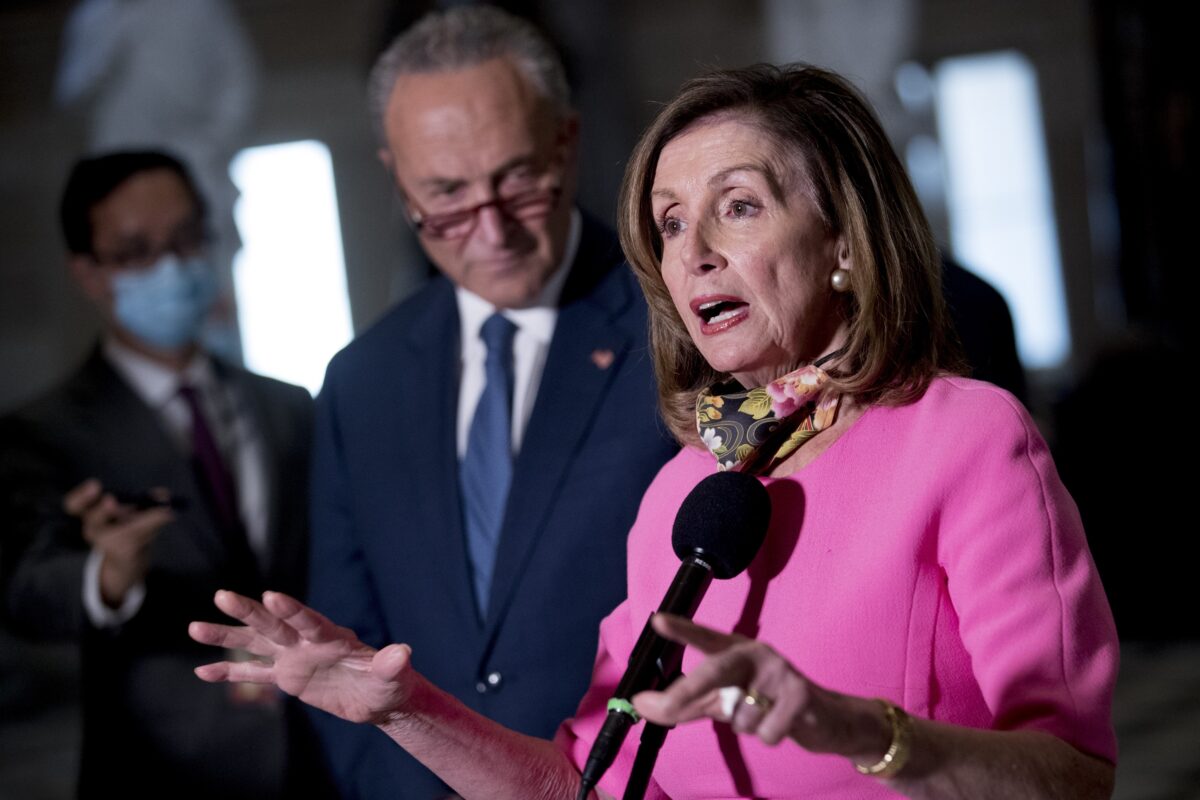 Senate Minority Leader Chuck Schumer (D-N.Y.) and House Speaker Nancy Pelosi (D-N.Y.) have not made their intentions clear if McConnell attempts to nominate a Supreme Court judge before the November elections.
Republicans have called the idea to pack the courts radical and something that goes against the principles of democracy. Some Democrats have feared it could backfire, as if the Republicans gain both chambers of Congress and the presidency, they could add their own judges.
The U.S. Constitution does not require that nine justices sit on the Supreme Court, although that number has stood for more than a century. The size of the top court has been changed several times between the founding of the republic and the Civil War in the mid-19th century.
Ginsburg, considered a left-wing icon, died last week after suffering several bouts of cancer. McConnell said he will move to nominate a Supreme Court justice, and President Donald Trump told a crowd in North Carolina Saturday that he is planning to select a woman judge.